An Irish woman, who along with her then boyfriend, survived the 2015 Paris attacks has said the opening of today's criminal trial in France "can only be a good thing".
The suicide bombing and gun attacks by three teams of jihadists, claimed by the Islamic State group, was France's worst post-war atrocity, and left 130 people dead and many others injured.
The only surviving attacker, Salah Abdeslam, will be in the dock at the court of justice on the Ile de la Cite in central Paris, along with 13 other defendants.
Katie Healy Nolan, and her now husband David, were attending a concert at the Bataclan, when three jihadists stormed the performance, killing a total of 90 people.
Mr Nolan was shot in the foot and continues to suffer chronic pain due to his injuries.
"He will never have the same quality of life," Ms Healy Nolan said.
Speaking on RTÉ's Morning Ireland, she said she chooses not to think of the attackers, adding that she has "no space for hatred or anger towards those who did this".
"To have some kind of justice carried out will be a bit of a relief, but will never absolve what happened that night", Ms Healy Nolan said.
"It is hard to think this is something that happened in our lives. It's something we live with every day and I never, ever will forget.
"When you have made your peace that you are going to die and you survive it, it's hard to come to terms with.
"What we saw can never be forgotten, but I'm extremely lucky and grateful that I did survive as is David.
"This was a monumental event in our life, but also for France. It is our living memory and will always be with us."
---
Read more:
France begins unprecedented trial over November 2015 Paris attacks
Belgium to try 14 over 2015 Paris attacks
---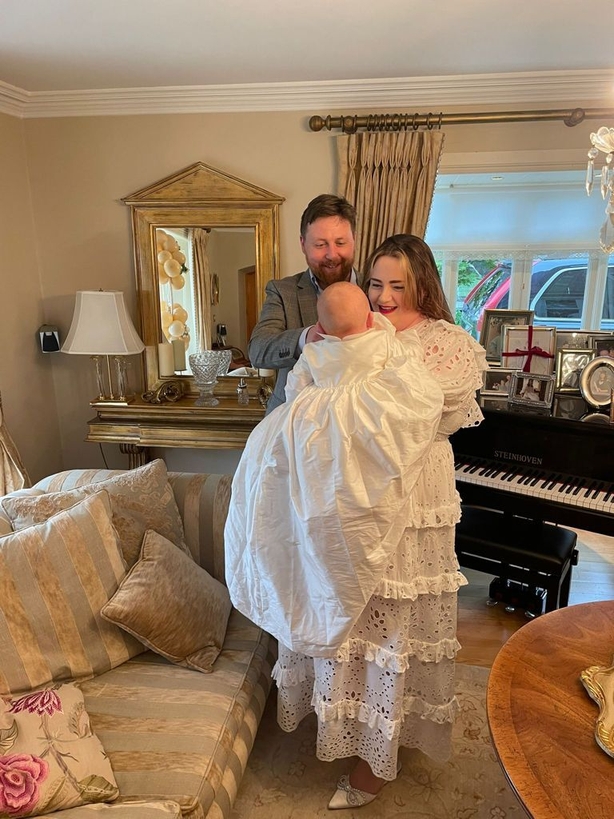 Ms Healy Nolan described "the many reminders" of the night of the attack, including the flash from a camera or the smell of a candle on a birthday cake.
"It can be extremely triggering, so you're never not thinking of it."
Concerts are "emotional and extremely difficult", Ms Healy Nolan added. "You're always looking for where the exits are."
She recalled a group of people who helped her and her husband after the attack.
She explained that they took David to a nearby apartment foyer, where they tried to stem the blood he was losing, before he could make it to hospital.
"They triaged David there and then and I attribute his life being saved by those girls. They were amazing."
Katie Healy Nolan lives in Cork with her husband David, and their children four-year-old Penelope, Teddy, 2, and nine-month-old Rupert.