A missing Belarusian activist has been found dead in a park in the Ukrainian capital Kiev, police said, adding they have opened a murder investigation.
In a statement, police said Belarusian citizen Vitaly Shishov, had gone missing in Kiev yesterday, was found today in a park, not far from where he lived.
Mr Shishov, who ran the Belarusian House in Kiev, was reported missing by his partner after failing to return from a jog.
He was the head of an organisation that helps Belarusians who fled abroad.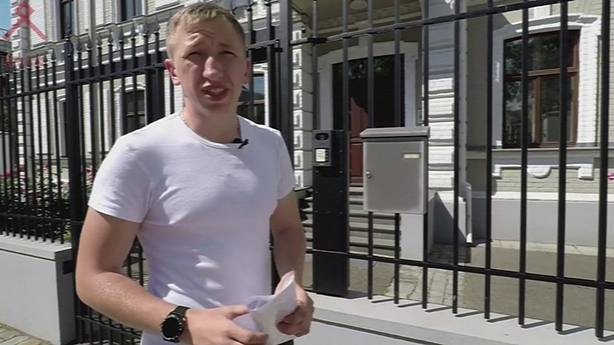 Friends of Mr Shishov said he had been followed by "strangers" while jogging recently, according to human rights organisation Vyasna.
Police and volunteers had mounted a search of the area where he went running but had failed to locate him, Belarusian House said.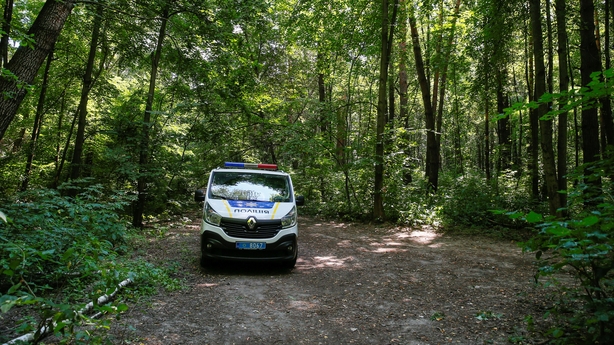 It comes as Belarusian athlete Krystsina Tsimanouskaya said she was forced to withdraw from the Tokyo Olympics and threatened with forced repatriation for criticising her athletics federation on social media.
The sprinter, who has been granted a humanitarian visa by Poland, said she feared being jailed if she returned to Belarus.
Her husband Arseny Zdanevich said he had fled from Belarus to Ukraine and was hoping to join his wife "in the near future".
Ukraine is in contact with Mr Zdanevich, according to its Foreign Minister Dmytro Kuleba.
"We provide the necessary assistance during his stay in Ukraine and will do everything to make him feel safe, even in spite of the shocking news," Mr Kuleba said in a tweet, apparently referring to the death of Mr Shishov.
Many Belarusians have fled, often to neighbouring Ukraine, Poland and Lithuania, as President Alexander Lukashenko's regime has cracked down on any form of dissent since mass protests erupted after disputed elections last year.
Mr Lukashenko, who has ruled the former Soviet republic with an iron fist since 1994, and his son Viktor have been banned from Olympic events over the targeting of athletes for their political views.
The president sparked international outrage in May by dispatching a fighter jet to intercept a Ryanair plane flying from Greece to Lithuania in order to arrest a dissident on board.
We need your consent to load this rte-player contentWe use rte-player to manage extra content that can set cookies on your device and collect data about your activity. Please review their details and accept them to load the content.Manage Preferences
Belarusian opposition leader Sviatlana Tsikhanouskaya said a non-violent transition to democracy from President Lukashenko's "hell" is possible in the country.
"I absolutely believe in a non-violent transition of power," the 38-year-old former teacher and blogger, who is in exile in Lithuania, told the Reuters news agency.
"We want this hell finished as soon as possible in our country.
"When we put enough pressure on the regime there will be no other way out"
"I really believe Belarus can be a success story of a peaceful transition of power," Ms Tsikhanouskaya added.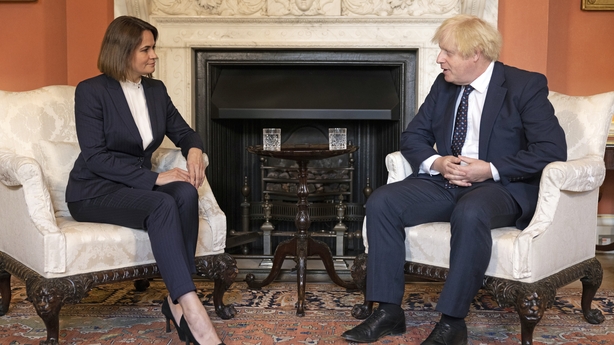 Ms Tsikhanouskaya held talks on human rights issues with British Prime Minister Boris Johnson and Foreign Secretary Dominic Raab in London today.
Mr Johnson told her the UK was "very much on your side" and "committed to supporting human rights and civil society in Belarus".
Ms Tsikhanouskaya said she understood she could "disappear at any moment", but added if this happened, the "movement" she had started "will continue without me".