Ireland has accepted just over 3,000 refugees from Syria since 2011.
Over a third of them, 1,385, were aged 17 and under at the time of their arrival.
Last month marked 10 years since the war in Syria broke out.
A decade on, the Syrian refugee crisis remains the world's largest.
6.6 million Syrians have been forced to flee their country - that's the equivalent to the entire population on the island of Ireland.
The latest group of some 160 Syrian refugees arrived in Ireland in November.
Most of the people fled Syria to neighbouring countries many years ago.
They were selected to come here by the Irish Refugee Protection Programme. Under the programme they are granted their refugee status before they arrive here.
While their arrival was delayed by Covid-19, they are now living in Emergency Reception and Accommodation Centres in Ballaghaderreen in Co Roscommon, and in Clonea Strand Hotel in Dungarvan, Co Waterford.
The families will be resettled into rental accommodation somewhere in Ireland in the coming weeks and months.
For many of the children and teenagers who arrived here recently Syria is a distant memory that many can't recall, but life living in Lebanon was difficult.
Amany Bellmorad is 15 years old and she says she is no longer scared to sleep and is enjoying life in the reception centre in Waterford.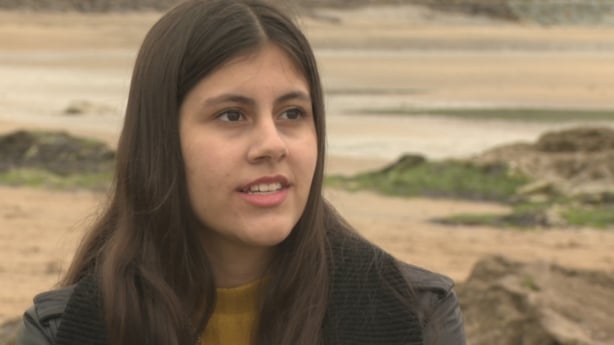 She was a young child when her family left Syria. "I was a child so I don't remember lots of it, but I remember that Syria was not safe for us, so we went to Lebanon, but actually Lebanon was the same."
"In Lebanon, I was scared to sleep because I feel like I'm not safe here, but here I can sleep and I feel safe, I am really happy here."
Amany and a group of teenagers from the centre walk the beach beside the centre and play hurling when they are not in school.
Eman Babelly, who is 16 years old and wants to be a psychologist, says that she first noticed the weather when she arrived in Ireland in November.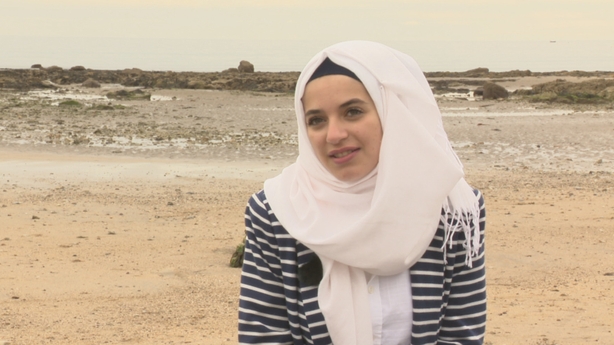 "The first thing I feel in the airport, is cold, because Ireland is very cold, but then I felt happy because everything in Ireland is good."
"Life in Ireland is easy," says 16-year-old Sidra Kaled, who says she enjoys sleeping and drinking coffee when she is not in school.
"In Lebanon life is very difficult, you don't have work, you don't have school, you don't have food, you don't have anything."
She said she was surprised by the people in the local area always saying hello, "the people are friendly in Dungarvan".

The teenagers attend secondary school in Dungarvan, but during lockdown the centre set up a classroom for them to do their homework.
Next door the primary school aged children get lessons from a local teacher who is teaching them English and some Irish songs, including Ireland's Call.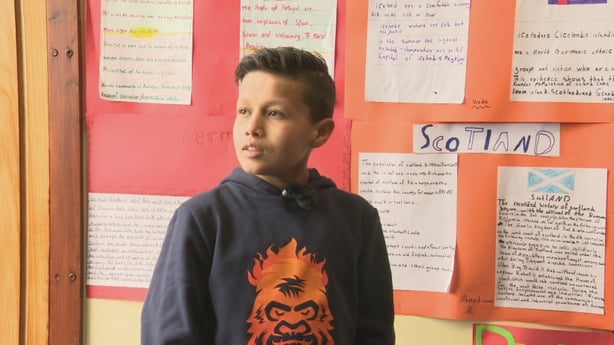 13-year-old Ahmad Ali says that life in Lebanon was difficult as they had no food and no money.
"In Ireland, I am living a new life now."