Where has the president been in the last few days?
The countdown to the election is well and truly under way so the president has had a packed schedule, with a debate, some rallies and several big events.
In addition to several meetings at the White House, some of the public events include:
Saturday 26 September
US President Donald Trump unveiled his Supreme Court nominee Amy Coney Barrett at a big event at the White House.
This was held outside in front of an invited audience, but many of the guests were seated closely together and several were not wearing masks.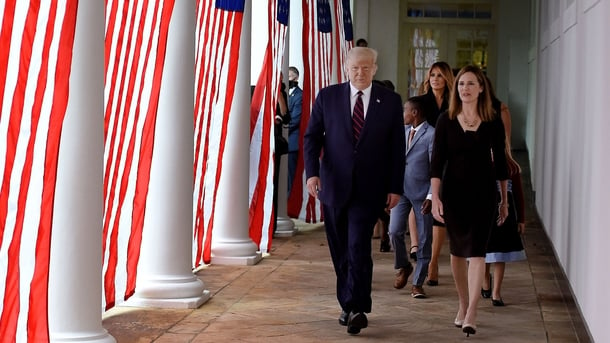 Sunday 27 September
The president gave a press conference at the White House, taking questions from reporters.
Later that evening, the president and first lady held a reception at the White House for Gold Star Families, the families of those who have been killed while in active military service.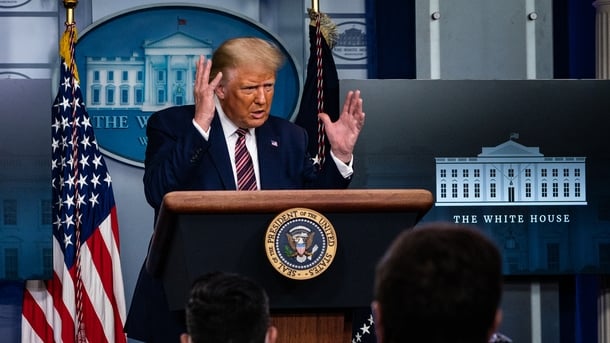 Monday 28 September
President Trump gave an update on the United States' coronavirus testing strategy at an event in the Rose Garden at the White House.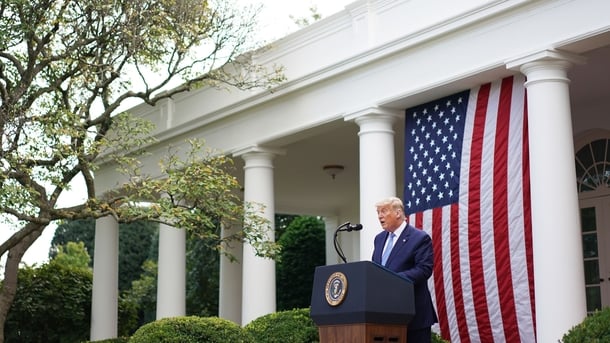 Tuesday 29 September
President Trump took part in the first presidential debate with Democratic candidate former Vice President Joe Biden.
Mr Trump travelled to the debate in Cleveland, Ohio on Air Force One and was accompanied by his wife, all of his adult children and senior members of the White House and campaign staff.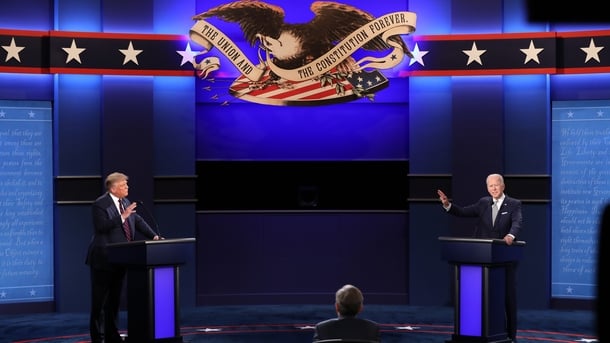 Among those senior staff was Robert O'Brien, the National Security Adviser, who the Minister for Foreign Affairs Simon Coveney had met earlier that day in the White House.
The president was socially distant from his opponent Joe Biden, and the moderator Chris Wallace, and the debate lasted for an hour-and-a-half.
Wednesday 30 September
President Trump attended a fundraising event with supporters at a private home in Minneapolis.
Later, he appeared before thousands of people at a rally in Duluth, Minnesota. There was limited social distancing at the rally and many supporters did not wear masks.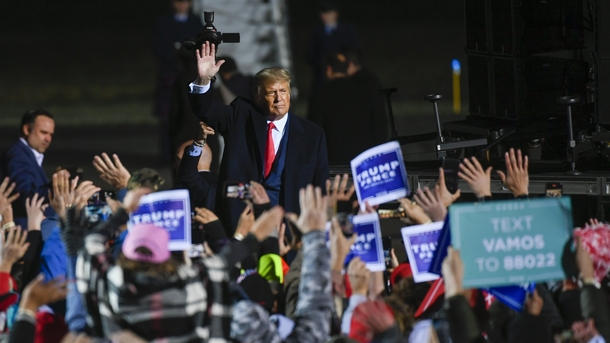 Although the president remarked during his speech that all of those in attendance had had their temperatures taken before they entered.
He did poke fun at his opponent Joe Biden for wearing a mask so frequently.
His senior advisor Hope Hicks developed symptoms at that rally and was isolated in a separate cabin on Air Force One for the journey home.
Thursday 1 October
President Trump travelled to New Jersey for a private fundraising event with supporters at his Bedminster golf club.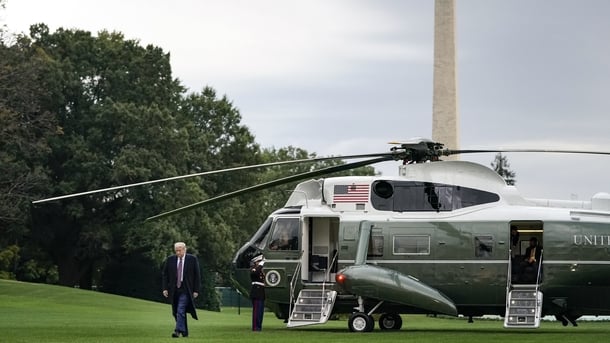 What impact will it have on upcoming campaign events?
All immediate events in the president's diary have been cancelled, including a Make America Great Again Rally that was due to be held in Florida this evening.
The White House has said it is undertaking a contact tracing process.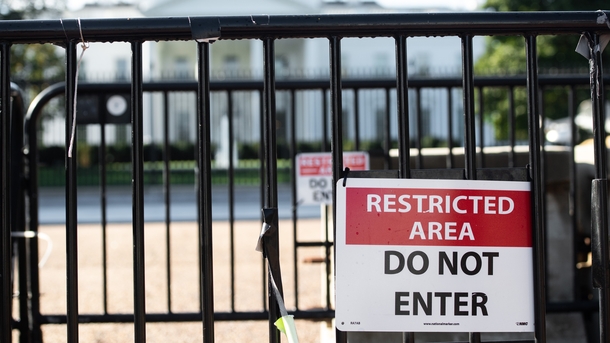 .
What is the US advice for positive tests?
The current advice from the US Centre for Disease Control and Prevention (CDC) is that a person with a positive test should self-isolate for ten days from the date of the test if they have no symptoms.
And if they have symptoms, they should self-isolate for ten days from the date of the first onset of symptoms.
A person can break their self-isolation sooner if they have no symptoms and have had two negative tests in a row, at least 24 hours apart.
Following that guidance, the president could resume public campaign events from 11 October.
His next debate with former vice president Joe Biden is set for Thursday 15 October in Miami.

Election Day itself, 3 November, is now just 32 days away.