The number of Covid-19 cases in Florida has risen by 9,300 to 423,855 - making it the second worst-hit state in the US, just behind California with 448,497 infections.
It has overtaken New York, now in third place with 415,827 coronavirus cases.
But New York has recorded the most deaths of any US state at more than 32,000, with Florida in eighth place with nearly 6,000 deaths.
On average, Florida has added more than 10,000 cases a day in July while California has been adding 8,300 cases a day and New York has been adding 700 cases.
The surge in Florida continued as the state's Republican Governor Ron DeSantis repeatedly said he will not make mask-wearing compulsory and that schools must reopen in August.
Meanwhile New York state has managed to get the virus under control, with stores and restaurants shuttered and the wearing of masks mandatory.
After Florida, Texas has the most total coronavirus cases at 391,000. Texas Governor Greg Abbott said Tropical Storm Hanna was especially challenging as it was sweeping through an area of the state that has been the worst hit by the coronavirus.
More than 146,000 Americans have died of Covid-19 - nearly aquarter of the global total - and there are nearly 4.2 million confirmed cases in the country with at least one in 79 people having been infected.
Latin America virus cases surpass US, Canada
Coronavirus cases in Latin America have, for the first time, surpassed the combined infections in the United States and Canada, a Reuters tally has found, amid a surge of infections in Brazil, Mexico, Peru, Colombia and Argentina.
The quickly growing number of cases make Latin America the region most impacted by the pandemic globally, with 26.83% of worldwide cases.
Latin America now has 4,327,160 total cases of the novel coronavirus compared to 4,308,495 infections in United States and Canada.
The news came as Brazilian city Rio de Janeiro cancelled New Year's Eve festivities over virus.
City authorities said the celebrations, which traditionally see millions of people gathered on Copacabana Beach, were "not viable in this pandemic scenario, without a vaccine".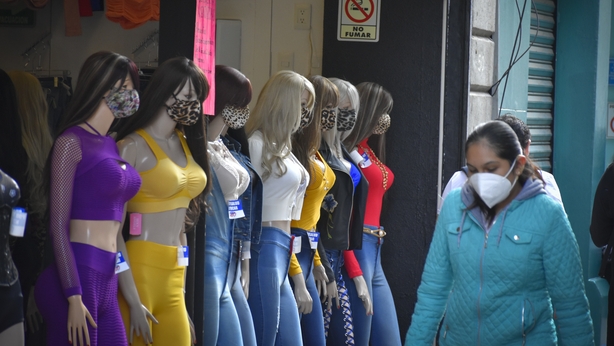 In a statement, Rio's tourism office also noted that the world-famous Carnival celebrations, normally set for February, might also have to be called off.
Spain's Covid death toll may be 'nearly 60% more' than official figures
The Spanish death toll from Covid-19 may be nearly 60% higher than the official figure of 28,432, according to an investigation by El Pais newspaper.
The country's official death toll includes only people who were formally diagnosed with the novel coronavirus, not suspected cases who were never tested.
A lack of widespread testing, particularly in the early stages of the outbreak, means the official count could underestimate the death toll, like in many other countries.
By counting regional statistics of all suspected and confirmed fatalities from the virus, El Pais reached a total of 44,868 deaths.
If accurate, that would make Spain's outbreak the second deadliest in Europe after Britain's.
The El Pais figure is roughly in line with figures from the National Epidemiology Centre and National Statistics Centre - both government institutions - which register excess mortality by comparing deaths across the country with historical averages.
Meanwhile British tourists flying home today from Spain reacted angrily to an abrupt decision by their government to reimpose a 14 day quarantine on all arrivals from the country.
"It's really bad because it's just come all of a sudden, it's not given very much time to prepare so everyone is now panicking," said Emily Harrison, from Essex, who was taking a flight from Madrid's Barajas airport to London and faced the prospect of having to self-isolate for two weeks.
"It ruins plans for everybody," she said. "We had a wedding to go to and we had plans to visit friends and family who we haven't seen in a very long time and now we are going to have to cancel all those plans, so it's really quiet upsetting."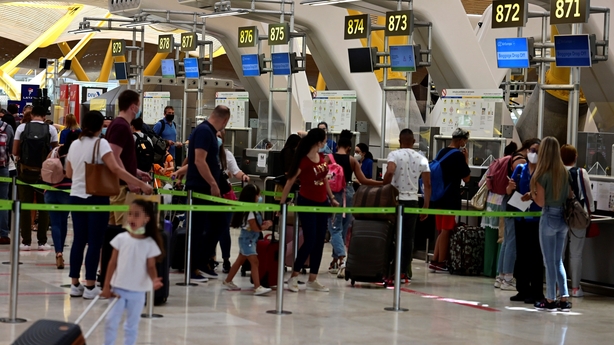 Spain has seen a surge of cases in the last few weeks, prompting most regions to impose rules for masks to be worn everywhere and, in several areas including Barcelona, calls for people to stay at home.
Earlier today, the expert leading Britain's quest for a Covid-19 cure said global efforts to find Covid-19 medicines are being hindered by the haphazard use of treatments in the US.
Professor Martin Landray told The Observer newspaper that American researchers have been compromising attempts to find a treatment by testing drugs in "an arbitrary, willy-nilly way".
The UK's Recovery Trial programme has involved 12,000 patients at several hundred British hospitals.
"Tens of thousands of people have been given convalescent plasma in the US but these treatments were not randomised," said Prof Landray.
"They just give individuals convalescent plasma in the hope it will work. Vast quantities have been given and they still have no idea whether it helps, harms or has no impact."