The sudden rise in cases of coronavirus in Italy, Iran and South Korea is "deeply concerning", but the virus can still be contained and does not amount to a pandemic, the World Health Organization (WHO) chief has said.
"Using the word pandemic carelessly has no tangible benefit, but it does have significant risk in terms of amplifying unnecessary and unjustified fear and stigma, and paralysing systems.
"It may also signal that we can no longer contain the virus, which is not true," Tedros Adhanom Ghebreyesus, said in remarks to Geneva-based diplomats.
He also said that a WHO mission to Iran - which was initially supposed to go to the Islamic Republic yesterday - would now travel at the weekend.
The WHO said there were now more new daily cases of the  coronavirus outside China than inside, marking a shift in the outbreak.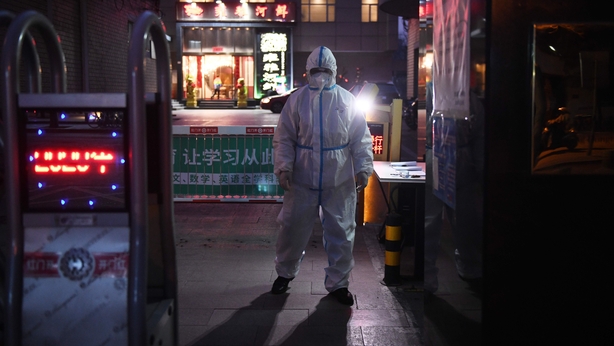 The UN health agency put the number of new cases in China Tuesday at 411 while those registered outside the country stood at 427.
The WHO's Europe director, Hans Kluge, said there is no need for panic over the Covid-19 outbreak.
The number of recorded cases has risen to 80,988 across 33 countries and territories.
At a news conference in Rome, Mr Kluge said the mortality rate is about 2% (and now 1% in China), which has 96.5% of global cases.
"Bear in mind that four out of five patients have mild symptoms and recover," he said.
We need your consent to load this rte-player contentWe use rte-player to manage extra content that can set cookies on your device and collect data about your activity. Please review their details and accept them to load the content.Manage Preferences
---
Read More:
Ireland-Italy Six Nations game under threat as IRFU meets Harris
Coronavirus: Latest advice as cases rise abroad 
Diageo sees coronavirus hit to 2020 profit of up to £200m 
---
He said that disease response cooperation will be scaled up to ensure all regions of Italy are equally prepared following the surge of cases in the north of the country.
Mr Kluge said there is no effective treatment for Covid-19 so far.
The virus has rapidly spread in parts of Asia, Europe and the Middle East, even as the number of fresh cases and deaths decline at the disease epicentre in China.
A second person infected with the coronavirus has died in France, the country's health authorities said.
In a televised statement, senior health director Jerome Salomon said a 60-year-old French man in a very serious condition was tested at Paris' Pitie-Salpêtrière hospital late last night.
"Unfortunately (he) died during the night", Mr Salomon said.
The deceased was one of three new cases in France, bringing the total confirmed coronavirus infections in France to 17.
Two coronavirus cases detected in Oise, northern France, were of people who had not been to contaminated regions.
Italy reported its 12th death in the north of the country, a 69-year-old man, while the number of confirmed cases has risen to 374, an increase of more than 50 since yesterday.
Italian authorities have locked down 11 towns and ordered Serie A football games to be played to empty stadiums.
Elsewhere, a young man who returned to Croatia from Italy became the first case in the Balkans region.
The number of cases in South Korea increased to 1,261 while deaths soared in Iran.
Towns and cities have been sealed off in an attempt to stop the contagion, while a hotel in the Canary Islands was locked down because of suspected cases.
A number of Irish tourists are among hundreds who remain confined to their hotel on Tenerife after an Italian doctor and his wife, who were guests at the hotel, tested positive for the virus.
Some guests staying at a hotel in Tenerife where cases of the Covid-19 coronavirus were detected earlier this week have been allowed out of their rooms. All 723 guests at the hotel were screened before the lockdown was lifted | Read more: https://t.co/w4FArGWYC9 pic.twitter.com/1fyAIjkdYY

— RTÉ News (@rtenews) February 26, 2020
The BBC is reporting that two other Italians, who had travelled with the couple, have also been diagnosed with the disease.
Guests at the hotel are waiting for the all-clear to either continue their holiday or make their trip home.
Dozens of guests at an Austrian hotel hit by the coronavirus have been allowed to leave after a lockdown was lifted.
Nine people were quarantined following medical tests at the hotel in the Alpine city of Innsbruck, where an Italian receptionist tested positive for the virus, the Tyrol state government said.
The woman and her partner, also from Italy, became Austria's first confirmed cases following an outbreak in neighbouring Italy.
UK Health Minister Matt Hancock told the House of Commons that as of this morning 7,132 UK nationals have been tested for coronavirus COVID-19.  
Of these 13 have tested positive for the virus. Of these, eight have been discharged from hospital. He told the parliament "more cases are to be expected".
The Brazilian government has confirmed the first case of coronavirus in Latin America, after a Sao Paulo hospital flagged the possible infection of a 61-year-old who had visited Italy.
In Iran, which has reported 19 deaths out of 139 infections, even the country's deputy health minister Iraj Harirchi said he had contracted the virus. 
Iranian authorities have announced domestic travel restrictions for people with confirmed or suspected cases of the novel coronavirus.

"Instead of quarantining cities, we are going to implement movement restrictions for those suspected of infection or those infected," Health Minister Saeed Namaki said.
Pakistan today confirmed it's first two cases of the virus but advised there was no need for panic.
220/ I can confirm first two cases of corona virus in Pakistan. Both cases are being taken care of according to clinical standard protocols & both of them are stable. No need to panic, things are under control. I will hold press conf tomorrow on return from Taftan.

— Zafar Mirza (@zfrmrza) February 26, 2020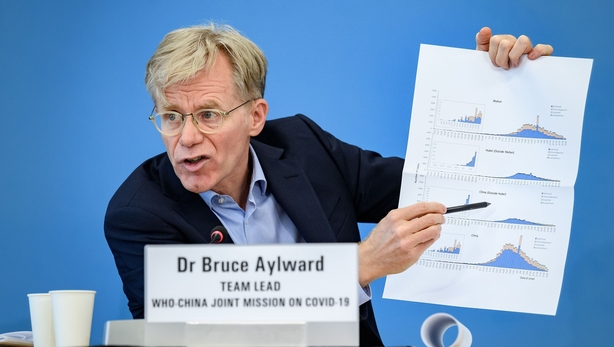 At the World Health Organization headquarters in Geneva, Bruce Aylward, who headed an international expert mission to China, hailed the drastic quarantine and containment measures taken by the country.
But he told reporters that other nations were "simply not ready" to contain the outbreak.
"You have to be ready to manage this at a larger scale ... and it has to be done fast," he said.
The virus has killed 2,715 people and infected over 78,000 in China.
Coronavirus: what we know and what we don'thttps://t.co/lQMSwK76d0 pic.twitter.com/V4CzjqS6ny

— AFP news agency (@AFP) February 26, 2020
There were 52 more deaths reported today, the lowest in three weeks, with no fatalities outside the epicentre in central Hubei province.
The National Health Commission also reported a drop in new infections to 406, with only five outside Hubei, a figure that will boost confidence that the rest of the country is containing the epidemic.
In the rest of the world, there have been more than 40 deaths and 2,700 cases.
The disease has now reached dozens of countries, with Austria, Croatia and Switzerland the latest to declare cases.
The epidemic's disruption has also grown, with stock markets tumbling around the world, restrictions imposed on travellers and sporting events cancelled.
The WHO has called for countries to "prepare for a potential pandemic", a term used to describe an epidemic that spreads throughout the world.
Poor countries are particularly at risk, the WHO has warned.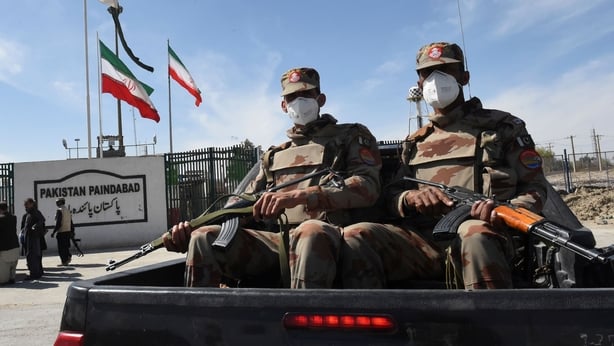 South Korea reported 115 new infections this morning, raising its total tally to 1,261, which is by far the largest outside China, while an 11th person died.
A 23-year-old US soldier stationed at Camp Carroll in Daegu was also infected. Some 28,500 American troops are deployed in South Korea.
The vast majority (90%) of the new infections were in Daegu, the country's fourth-largest city and the epicentre of the outbreak, and the neighbouring province of North Gyeongsang.
The streets of Daegu, which has a population of 2.5 million, have been largely deserted for days, apart from long queues at the few shops with masks for sale.
Authorities urged the public to exercise extra caution, advising citizens to stay home if they have a fever or respiratory symptoms.
China quarantined 94 air passengers arriving in Nanjing from Seoul after three people, all Chinese, on the flight were discovered to have fevers yesterday.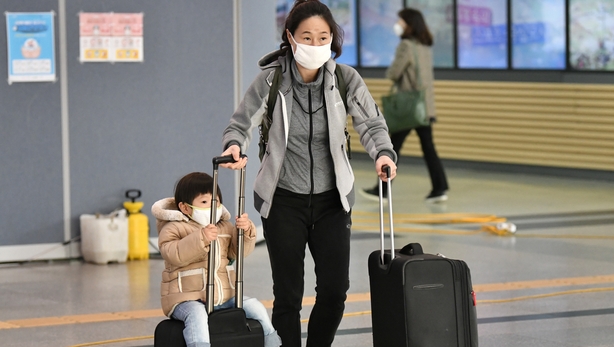 In the US, which has a few dozen cases, health authorities urged local governments, businesses and schools to develop plans such as cancelling mass gatherings or switching to teleworking as the country braces for the virus to spread further.
In the Middle East, Iran has emerged as a major hotspot, with three more people dying from the COVID-19 disease yesterday.
The country has been scrambling to contain the epidemic since last week when it announced its first two deaths in Qom, a centre for Islamic studies and pilgrims that attracts scholars from abroad.
US Secretary of State Mike Pompeo, whose country came to the brink of war with Iran earlier this year, said Washington was deeply concerned Tehran "may have suppressed vital details" about the outbreak there.
Gulf countries announced new measures to cut links with Iran in an attempt to stop the spread.
Kuwait's health ministry said the number of people diagnosed with coronavirus in the country rose to 18 after six more cases were confirmed, the state news agency reported.
The ministry also confirmed in a statement that the six new cases were all Kuwaiti citizens "who are related to travel to Iran".