Thousands of demonstrators have taken to the streets of Barcelona and some clashed with police in a second day of protests over the jailing of nine Catalan separatists by the Spanish Supreme Court for their role in a failed 2017 secession bid.
Pro-independence leaders have vowed to keep pushing for a new referendum on secession, saying yesterday's prison sentences strengthened the movement.
Some protesters threw cans and flares at riot police, setting fire to cardboard and other rubbish in some places.
They also tried to kick down security barriers set up around the Spanish government headquarters in the city centre.
Police charged the demonstrators with batons, after removing protesters blocking motorways and a train station in the region.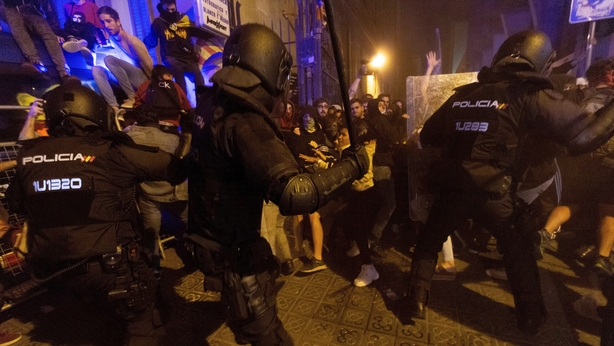 Elsewhere, protesters lit candles and chanted "Freedom for political prisoners" in a rally organised by Omnium Cultural organisation, whose chairman Jordi Cuixart was among those convicted.
Spain's acting government has issued a statement condemning the clashes, saying, without giving details, that its aim was and will be to guarantee security in the region.
"A minority is trying to impose violence in the streets of Catalan cities," the statement said.
The government has praised the co-ordination between regional and national police.
Pro-independence labour union confederation IAC announced a general strike in Catalonia on Friday against labour laws which unions say infringe workers' rights.
Oriol Junqueras was given the longest sentence, of 13 years,for his role in organising the 2017 referendum, which was ruled illegal.
He told Reuters in his first interview after the sentence that it would only galvanise the independence movement.
"We're not going to stop thinking what we think, ideals can't be derailed by (jail) sentences," he said, saying that a new plebiscite was "inevitable".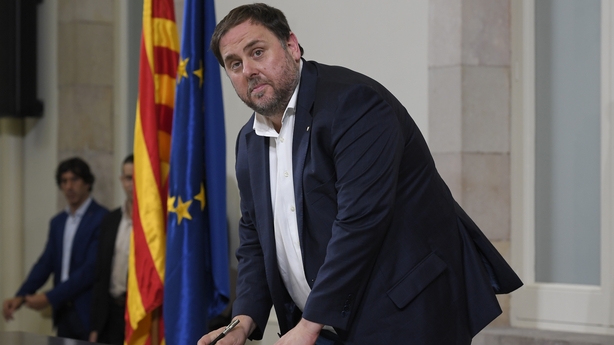 The head of the regional government, Quim Torra, defended the mass protests over sentencing he described as unacceptable.
"A new stage begins where we take the initiative and put the implementation of the right to self-determination back in the centre" of our proposals, Mr Torra said, urging Madrid to pay heed and start talks to that effect.
Demonstrators had blocked railways yesterday and thousands descended on Barcelona's international airport, where some clashed with police.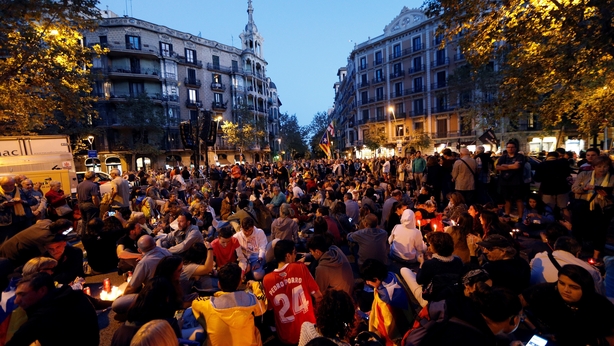 An airport spokesman said 110 flights were cancelled and 45 more were cancelled today.
All the defendants were acquitted of the gravest charge, rebellion, but the length of the prison terms – which Mr Junqueras said they planned to appeal in a European court - prompted anger in Catalonia.
Two years after the debacle of the first plebiscite, Catalonia's independence drive still dominates much of Spain's fractured political debate, and will likely colour a national election on 10 November, Spain's fourth in four years.
Acting foreign minister Josep Borrell said of the issue: "Yesterday, today and tomorrow, it remains a political problem that has to be solved."
He called for dialogue within the framework of the constitution.