Former president Mary Robinson has denied she was friends with the leadership of the United Arab Emirates.
Speaking after addressing the ICTU Bienniale conference in Dublin on climate change, Mrs Robinson said: "I have never been friends, except with Princess Haya. One friend. Who is still my friend."
It comes after reports that Princess Haya bint Hussein, the wife of the ruler of Dubai, has fled the Middle East and is in London.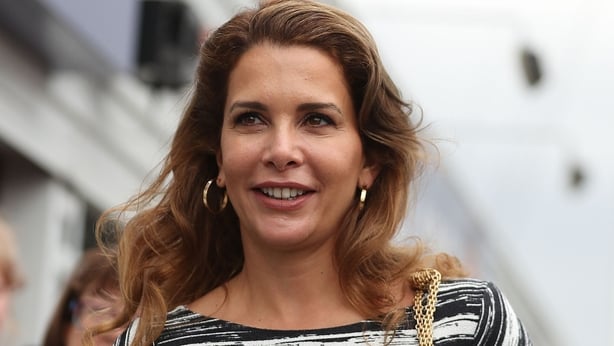 In January, Princess Haya invited Mary Robinson to visit her and her step-daughter Princess Sheikha Latifa to seek counsel as a family friend.
Princess Latifa is the daughter of the ruler of the Emirate of Dubai, Mohammed bin Rashid Al Maktoum.
Princess Latifa tried to flee the United Arab Emirates last year and was allegedly captured at sea off India. She had previously recorded a YouTube video in which she criticised her father and the restrictions she lived under.
Mary Robinson visited the family at the request of Princess Haya, and was later criticised by human rights groups for comments she made about the meeting, including a description that Latifa was "a troubled young woman".
---
Read more:
Dubai royal defends visit from Mary Robinson over Sheikha Latifa
Mary Robinson defends comments after Sheikha Latifa meeting
---
At the time Mrs Robinson said she undertook the visit "and made an assessment, not a judgement, based on personal witness, in good faith and to the best of my ability."
She said she saw Princess Latifa who "presented as a very likeable young woman with a wide range of interests but her vulnerability was apparent."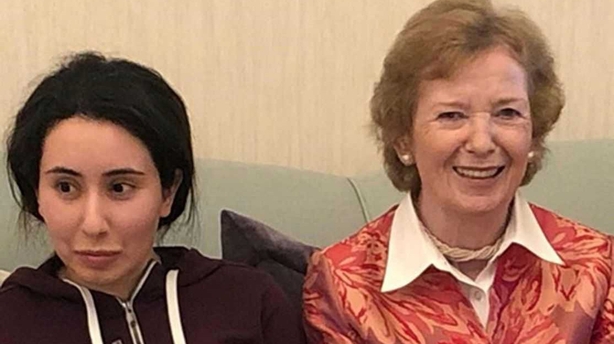 She said she had written a report of her visit to Michelle Bachelet, the UN High Commissioner for Human Rights, and she believed future action rests with that office.
Today, Mrs Robinson said she respected Princess Haya's privacy and it was a private matter. She said she had nothing more to say about the matter.
Sheikh Mohammed Al Maktoum is belived to have more than 20 children with several different wives.
Princess Haya is thought to be his sixth wife. They were married in 2004. They have two children.
She is the daughter of King Hussein of Jordan and half-sister of King Abdullah.