The United States has released video footage that it says shows Iran's Revolutionary Guards removing an unexploded mine from the side of one of the two tankers attacked yesterday in the Gulf of Oman.
Iran has dismissed the accusation that it was behind the incidents, which forced the crews to abandon ship, leaving both tankers adrift in waters between Gulf Arab states and Iran.
China has said all sides should exercise restraint and called for differences to be resolved through dialogue.
It comes as the US called for the United Nations Security Council to confront a "clear threat" posed by Tehran, after Washington said Iran was behind the attack.
We need your consent to load this rte-player contentWe use rte-player to manage extra content that can set cookies on your device and collect data about your activity. Please review their details and accept them to load the content.Manage Preferences
The council met behind closed doors to hear US acting Ambassador Jonathan Cohen present a briefing on Washington's assessment that Iran was responsible for the suspected attack on two tankers in the strategic sea lane.
The attacks, which came a month after a similar incident targeting four tankers off the coast of the United Arab Emirates, "demonstrate the clear threat that Iran poses to international peace and security," Mr Cohen said.
"I've asked the Security Council to remain seized of the matter and I expect that we will have further conversations about it and how to respond in the days ahead," he added.
The US view was not shared by other council members, who noted that there was no clear evidence to link Iran to the attacks, diplomats said.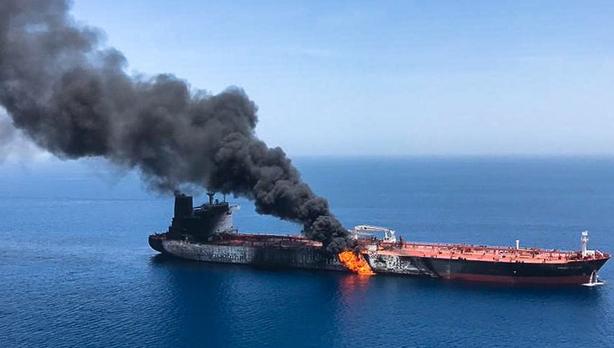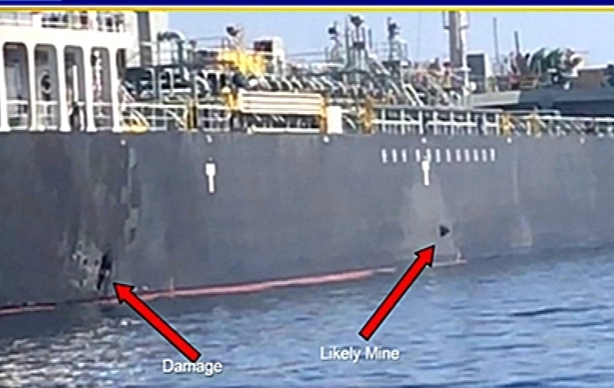 ---
Read more:
Oil tankers struck in suspected attacks in Gulf of Oman
Oil prices surge after suspected tanker attack near Iran
---
The latest incident came amid spiralling tension between Tehran and Washington, which has pointed the finger at Iran over earlier tanker attacks in May.
UN Secretary-General Antonio Guterres said the facts should be established but warned against stoking conflict in the volatile Gulf.
Former CIA director John Brennan has also questioned the US decision to blame Iran for the attack.
Speaking on RTÉ's Today with Seán O'Rourke, Mr Brennan said that while it is possible that Tehran is behind what happened, he wants to hear who the US intelligence community believes is responsible.
Mr Brennan said: "I would like to see the US intelligence community's assessment about responsibility for this. Mike Pompeo (US Secretary of State) has shown himself to be rather closely aligned even obsequious to (President) Donald Trump so I think we need to wait for a more impartial, objective assessment of this."
He described the attack as "unnecessary" and "an unfortunate development".
John Brennan, Former CIA Director, tells @TodaySOR "it is possible Iran is responsible" for the attack in the Gulf of Oman, but he would like to see "the US intelligence community's assessment", dismissing Mike Pompeo's claims as "obsequious" to Donald Trump. #Iran @rtenews pic.twitter.com/gLaIoGGR44

— Today Sean O'Rourke (@TodaySOR) June 14, 2019
The Norwegian Maritime Authority said three explosions were reported yesterday on board the Norwegian-owned tanker Front Altair after it was "attacked," along with the Singapore-owned ship Kokuka Courageous.
Iran said its navy had rescued 44 crew members after the two vessels, which were carrying highly flammable material, caught fire.
On 12 May, four oil tankers - two Saudi, one Norwegian and one Emirati - were damaged in still unexplained attacks in the Gulf of Oman off the United Arab Emirates.
The UAE last week said initial findings of its investigation pointed to the likelihood that a "state actor" was behind the bombings, but did not specifically blame Iran.
The preliminary findings were presented to the council, which may consider a response.
These showed that it was "highly likely" that four Limpet mines, which are magnetically attached to a ship's hull, were used in the attacks, placed by trained divers deployed from fast boats.