The number of people competing to be the next Conservative party leader has now been whittled down to seven.
Two women, Esther McVey and Andrea Leadsom and one man, Mark Harper were eliminated from the first round announced just after 1pm today, after they failed to get the 16 votes required to progress.
Seven MPs will now battle it out in the next round of voting on 18 June.
Eleanor Burnhill from RTÉ's Foreign Desk has been looking at what the final seven have planned for Brexit and what could trip them up at the final hurdle?
There is one clear front runner in the contest to become the next Conservative party leader and ultimately the UK's next Prime Minister, but a lot could happen between now and when the final announcement is expected on the 22 July.
So far issues such as drug use, speeding, the signing of non-disclosure agreements and past fall-outs have threatened to trip up the candidates.
However, Brexit will be the key issue in this leadership campaign.
Runners and riders
Boris Johnson, the colourful and controversial foreign secretary and former mayor of London is the clear favourite to win. He received 114 votes in the first round of the contest today.
Jeremy Hunt, the Foreign Secretary, stands a good chance of making it into the final two, who will battle it out to become the next leader, having received 43 votes.
Mr Johnson's main rival Michael Gove, the Environment Secretary, backed the Vote Leave campaign and was campaign manager for Mr Johnson in 2016, before he famously threw his own hat into the ring, derailing Mr Johnson's chances of become the next prime minister. He received 37 votes.
Dominic Raab, the former Brexit Secretary, got 27 votes and Sajid Javid, the Home Secretary, was not far behind him with 23 votes.
Also riding on into the next round are Matt Hancock, the Health Secretary, with 20 votes and the International Development Minister Rory Stewart, with 19 votes.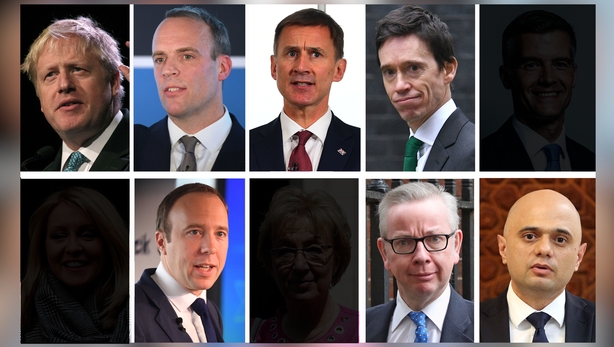 John Curtice, Senior Research Fellow at NatCen and Professor of Politics at Strathclyde University says that the next stage is for conservative MPs to begin sorting through the candidates in order to identify the two who are most popular inside the parliamentary party.
It will then be up to the Conservative party membership - around 160,000 people- to decide who should ultimately become leader.
He said: "At the moment at least it seems highly likely Boris Johnson is going to make it."
Prof Curtice rates the chances of Jeremy Hunt and Michael Gove of making it as the second candidate in the race.
He added: "There are a couple of others - Dominic Raab, the former Brexit secretary, and Sajid Javid, the Home Secretary, cannot be discounted at this stage. The remainder, however, probably look like also-rans who are probably in this race in order to try to ensure that whoever becomes leader feels an obligation to put them in cabinet, rather than necessarily the expectation that they're going to become leader themselves."
Deal or no deal?
Where do the candidates stand on Brexit and what does this mean for Ireland?
Laying out his pitch yesterday, Boris Johnson pledged that he would lead Britain out of the European Union by the deadline of 31 October. He warned his divided Conservative party that "delay means defeat".
Amid heckles of "B******s to Boris" from outside his campaign launch at the Royal Academy of Engineering in London, he said: "I am not aiming for a no-deal outcome."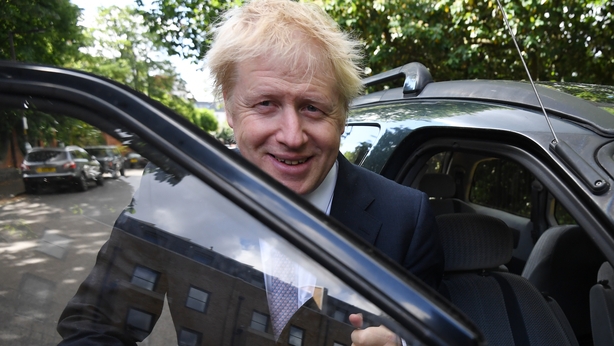 But he said it was only responsible to prepare vigorously for such an outcome. "Indeed, it is astonishing that anyone could suggest dispensing with such a vital tool in the negotiation," he said.
Professor Curtice says there is a key reason why Brexit is front and centre of this campaign.
A ComRes poll published in The Daily Telegraph yesterday suggests he could win a majority of up to 140 seats in a general election as the only candidate capable of beating of Labour's Jeremy Corbyn and the new threat of Nigel Farage's Brexit party.
"This poll is by no means the first piece of evidence to show that Mr Johnson is indeed the most popular candidate amongst Conservative members, the most popular candidate among Conservative voters and crucially the most popular of the candidates amongst those who have been voting for the Brexit party.
"There is no doubt of the backdrop to this election, which is the Conservative Party having fallen to just 9% of the vote in the European Parliament election here, and the fact that the vast bulk - a very high proportion of its share - over half of its 2017 vote went to Nigel Farage's Brexit party has concentrated minds."
We need your consent to load this rte-player contentWe use rte-player to manage extra content that can set cookies on your device and collect data about your activity. Please review their details and accept them to load the content.Manage Preferences
Michael Gove, meanwhile, has sought to rule out crashing out of the EU. He has said he is willing to delay Brexit by months to ensure a deal is agreed. This has caused further division in the party.
Mr Gove said his Brexit plan is clear.
"I think the clearest and most comprehensive of any of the candidates in order to secure a good deal that honours the referendum result," he said.
Jeremy Hunt has said he would leave the European Union without a deal, but with a heavy heart, and that he hoped the EU would engage with a new British leader.
Like Johnson, he has said that Brexit is key to his party's future survival. Without it, he says there can be no Conservative government and possibly no Conservative Party.
"Whoever delivers Brexit will win the next election for the Conservative Party. But without Brexit, no Conservative prime minister can win," he said.
"I've always said I'd be prepared to leave without a deal if there was a straight choice between no deal and no Brexit. But I do so with a heavy heart because of the risks to businesses and the risks to the union, and I would not do so if a deal that commands the support of parliament was in sight."
Dominic Raab has said the possibility of sidelining parliament to force through Brexit should not be ruled out, as to do so would weaken the UK's negotiating position in Brussels.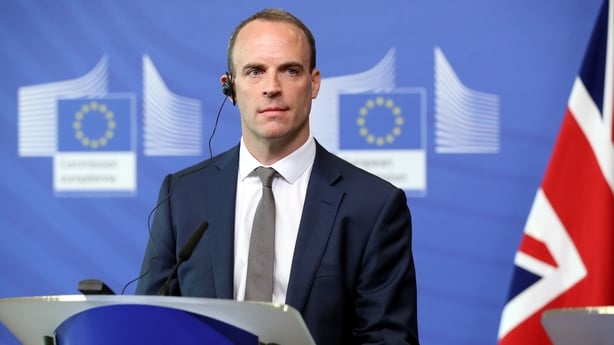 Sajid Javid has also said that if it came to a choice between no deal and no Brexit, he would choose no deal. 
Matt Hancock says he would put his premiership on the line within days of entering Number 10 by putting his Brexit plan to the Commons.
The Tory leadership hopeful said that he would ask MPs to back his Brexit plan in principle "immediately" if he became prime minister.
He claimed the European Union would shift its position and agree to a time limit on the Northern Ireland backstop if the new prime minister could show they had support at Westminster.
Rory Stewart is the candidate most opposed to a no deal Brexit. He had been the only candidate to say he could instinctively support the Labour bill to stop a no deal Brexit, but later retracted this.
The battle of the backstop
All of these developments are, of course, being closely watched by the Irish Government. Bobby McDonagh is a former Irish diplomat who was Ireland's Ambassador to the UK from 2009 to 2013.
"The Irish Government will approach any British Prime Minister in good faith, in the same way that the European Union negotiated in good faith with Theresa May," he said.
However, Mr McDonagh said it would be a mistake of "profound proportions" for any new prime minister to believe the backstop could be renegotiated.
We need your consent to load this rte-player contentWe use rte-player to manage extra content that can set cookies on your device and collect data about your activity. Please review their details and accept them to load the content.Manage Preferences
"As far as promises about renegotiating the backstop are concerned, my very sincere wish is that the selected leader of the Conservative Party and, therefore the next British Prime Minister, would be based on fact rather than fiction and I can understand why the centrist candidates have to appeal to a broad church.
"I can understand why in order to be elected they have to sound reasonably tough or maybe to imagine or portray that there are solutions available that maybe aren't available, but I sincerely hope that they're leaving themselves enough wriggle room to deal with the reality, which is that, yes, the European Union, the 27 other democratic countries are open to negotiating the future relationship in a different way.
"The barrier to negotiating that has not been the 27, it has been the UK, which hasn't been able to make up its mind."
Asked about whether a damaging crash out Brexit is now increasingly likely, he said: "There is a risk of a hard Brexit now because there's another deadline at the end of October and the most prominent candidate, who's by no means certain of winning, but who could win, is playing a hard Brexit card.
"It's more complicated than that because he's playing two cards at once, which is not that surprising for Boris Johnson.
"He has support from the ERG who are the hardline Brexiteers, but he also has support from the centre of the party and he's sending different messages to both of those groups." 
His comments came as a motion by the opposition Labour Party attempting to block a no-deal Brexit by seizing control of the parliamentary agenda was defeated in the House of Commons.
What has the EU said about the contest?
The European Commission has also vowed it is not for turning when it comes to what has been agreed over Brexit.
A spokesman said on Tuesday that the election of a new British Prime Minister will not change the accord on Britain's departure from the EU, which was agreed between the EU and Theresa May.
Asked about a pledge from Boris Johnson to withhold billions in liabilities owed to the European Union's budget, the spokesman said a "new prime minister will not change the parameters" of what has been agreed by EU member states.
Skeletons in the closet - What could trip them up?
Apart from Brexit there are other issues playing out in this race, not least personal issues that could damage reputations and make newspaper headlines.
In an interview with the Daily Mail earlier this month, Michael Gove admitted: "I took drugs on several occasions at social events more than 20 years. At the time I was a young journalist.
"It was a mistake. I look back and I think I wish I hadn't done that."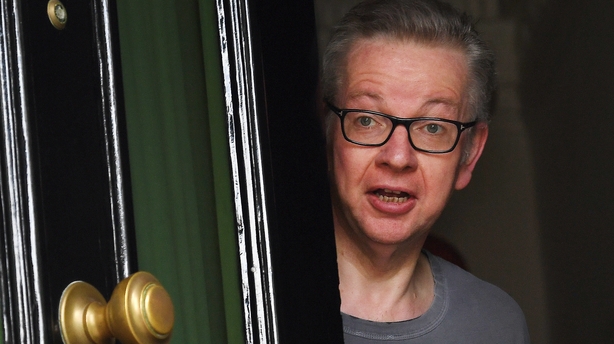 Boris Johnson is also under pressure to come clean over his drug use and when asked at a press conference yesterday about this, he dodged the question and talked instead about driving over the speed limit.
He said: "Have I ever done anything illegal ... I cannot swear that I've always observed a top speed in this country of 70 miles an hour."
On drugs, he said: "I think what most people want us to focus on in this campaign, if I may say so, is what can we do for them and what our plans are for this great country of ours."
A supporter of Dominic Raab has said that allegations that led him to sign a non-disclosure agreement (NDA) were brought "vexatiously". Maria Miller, who chairs the Commons Women and Equalities Committee, said the former Brexit secretary had signed the NDA to allow a case to be settled.
Mr Raab has previously said he was subject to a claim of bullying in 2007 - before he became an MP - and was party to a non-disclosure agreement.
Professor Curtice said: "The truth is I'm not sure that any of the candidates in this election don't have an aspect of their history that's potentially a problem."
He said the allegations against Michael Gove could continually resurface if he was to become the next prime minister.
However, he says Boris Johnson's reluctance to answer media questions "is in itself becoming something of an issue and it is just a question of whether or not he's willing to engage in the kind of scrutiny that people would expect".
What happens now?
Despite three candidates already having been eliminated Professor Curtice says there is still a long drawn out battle to follow.
"This is simply round one. They keep on voting until they find their bottom two. They've changed the rules a bit to speed things.
"We then revisit the battle next week and there are votes scheduled for Tuesday, Wednesday and Thursday of next week if they are necessary.
"Strictly speaking, it could need more rounds than that but usually, you will find even candidates who are in theory still on the ballot begin to drop out. So I don't think we're going to know until sometime next week as to who is going to make it into the top two."
On the week beginning 20 June, the top two will be put to the membership of the Conservative party who will have four weeks to vote.
At the moment, 22 July is the date that is penciled in for the announcement of who is the new party leader.