A man accused of murdering Irish charity worker John Curran has appeared in court in Cape Town for a bail hearing.
Mitspa Onyoka, 25, is accused of murdering 60-year-old Mr Curran who was found stabbed to death at his apartment in Cape Town last November.
Applying for bail, lawyers for the accused said he had acted in self-defence following an attempted sexual assault by the deceased.
However Mr Onyoka was denied bail and the hearing has been put back to 16 May.
Mr Curran had been taking a two month break after working in South Africa with the charity Mellon Education.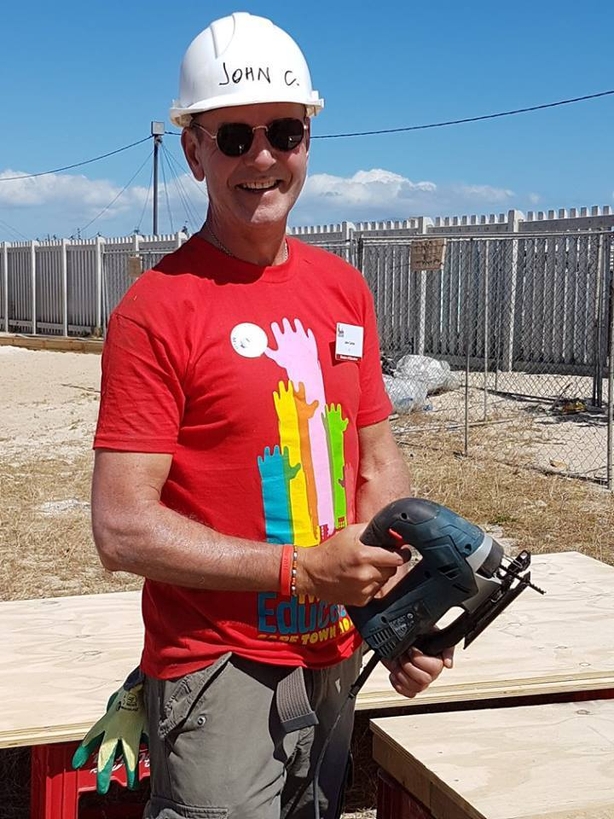 Cape Town Magistrates court heard he had been stabbed 26 times and had blunt trauma injuries to his body. He had also been strangled.
In an affidavit read out to the court, a lawyer for the accused, Mr Onyoka said he had worked as a cleaner at the popular Fantasy Lounge in Cape Town, a nightspot popular with gay men.
Defence barrister Anthony Berinato said his client had befriended Mr Curran there and that Mr Curran had offered to help him get a job.
The accused's lawyer said he had acted in self-defence after he went back to Mr Curran's house for a drink and he claimed Mr Curran had attempted to sexually assault him.
We need your consent to load this rte-player contentWe use rte-player to manage extra content that can set cookies on your device and collect data about your activity. Please review their details and accept them to load the content.Manage Preferences
His lawyer said his client was an illegal immigrant who had fled the Democratic Republic of Congo in fear of his life.
He said his client could offer ZAR5000 (South African Rand) in bail and would report to police three times a week if necessary.
He said the accused's life in Pollsmoor Prison was a day to day battle for survival.
However Prosecutor John Swart rejected the accused's claim of self-defence saying: "Being stabbed 26 times does not suggest self-defence."
Magistrate Vusi Mhlanga denied bail and remanded the accused in custody "in the interests of justice."
Mr Curran died on 6 November 2018 and his body was found at his apartment the following day by his cleaner.
Mr Curran, was a former school teacher and principal in Dublin before he became director of Mellon Educate, an Irish based charity founded by philanthropist Niall Mellon.
As well as murder Mr Onyoka has been charged with aggravated burglary and it is alleged that a Samsung Galaxy 9 mobile phone was not given as a gift but had been stolen from the deceased, Mr Curran.