Hamza bin Laden is believed to be about 30 years old and is the youngest son of Osama bin Laden. The US State Department says he married the daughter of Mohammed Atta, the hijacker who crashed one of the commercial aircraft into the World Trade Centre in New York on September 11th, 2001.
That attack killed close to 3,000 people and sparked the US intervention in Afghanistan.
The US officially listed Hamza bin Laden as a global terrorist two years ago.
He is now thought to be based near the border between Afghanistan and Pakistan.
---
US offers $1m reward in hunt for Osama bin Laden's son
---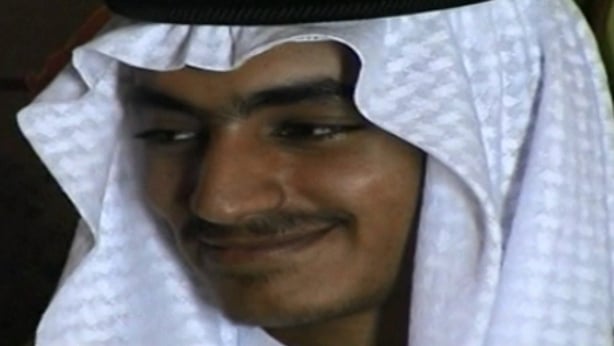 Why is he believed to be a threat?
Hamza is increasingly being seen as the successor to his late father Osama bin Laden.
In 2011, US special forces killed Osama bin Laden in a compound in Abbottabad, Pakistan.
US officials say Hamza bin Laden has now called on his followers to take revenge for the capture and death of his father.
WANTED. Up to $1 million for information on Hamza bin Laden, an emerging al-Qa'ida leader. Hamza is son of Usama bin Laden and has threatened attacks against the United States and allies. Relocation possible. Submit a tip, get paid. https://t.co/LtBVhsrwTc #RFJ pic.twitter.com/gmx5hkoSzQ

— Rewards for Justice (@Rewards4Justice) February 28, 2019
In a statement, the US State Department said: "He has released audio and video messages on the Internet, calling on his followers to launch attacks against the United States and its Western allies, and he has threatened attacks against the United States in revenge for the May 2011 killing of his father by US military forces."
Hamza has been described as Osama bin Laden's favourite son, and the State Department says items seized from his father's hiding place in Pakistan suggest he was preparing Hamza to replace him as al-Qaeda's leader.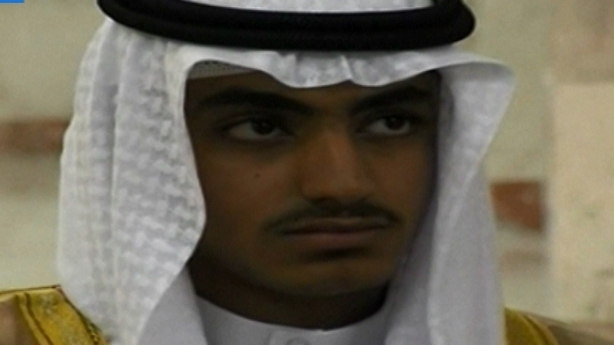 Osama bin Laden's three surviving wives and his children were quietly allowed to return to Saudi Arabia after his killing.
But less is known about Hamza bin Laden's whereabouts. He is believed to have spent years along with his mother in Iran, despite al-Qaeda's strident denunciations of the Shiite branch of Islam that dominates the country.
Some observers say that the clerical regime in Tehran kept him under house arrest as a way to maintain pressure on rival Saudi Arabia as well as on al-Qaeda, dissuading the Sunni militants from attacking Iran.
Back in November 2017, the CIA released a video of Hamza bin Laden, apparently celebrating his wedding. It is among nearly half a million files from the former al-Qaeda leader's computer to be released by the CIA.
We need your consent to load this rte-player contentWe use rte-player to manage extra content that can set cookies on your device and collect data about your activity. Please review their details and accept them to load the content.Manage Preferences
One of Hamza bin Laden's half-brothers told The Guardian last year that Hamza's whereabouts were unknown, but that he may be in Afghanistan.
Is al-Qaeda making a comeback?
There are concerns that al-Qaeda could gain more support, especially as the even more extreme Islamic State group is now reduced to a small sliver of land in Syria.
More attention has been paid recently to Islamic State than its rival al-Qaeda. But Shashank Joshi, the Economist's Defence editor told RTÉ's News at One programme today:
"Al-Qaeda has been on the sidelines for a while… but of course it is still active, its franchise is still active."
The nominal leader of al-Qaeda is Egyptian Ayman al-Zawahiri. Shashank Joshi said: "Its leader has been a fairly uncharismatic figure for years. He certainly lacks the sense of oratory performance that Osama bin Laden showed on his videos years ago."
He added: "There's always the scope that his son will emerge as a more important operational, but also more importantly public figure in all of this. That's been the case for a long time. It's not a new development, but as Islamic State comes under pressure in Syria and Iraq, actually a bit more attention will turn back to what al-Qaeda and its franchises in different parts of the world are doing."