A complete barring of Chinese mobile technology company Huawei could delay the rollout of 5G in Europe by two years, according to the head of Vodafone.
Speaking to reporters at the Mobile World Congress in Barcelona today, Nick Read, Vodafone's chief executive, urged the US to share any evidence it had of wrongdoing by Huawei with Europe.
The United States and China have been involved in a bitter clash over network security for the next generation of mobile services.
The US has told its allies not to use technology provided by Huawei amid fears it could be used as a vehicle for Chinese spy operations. 
In a tweet, apparently aimed at the company last week, US President Donald Trump urged American companies to step up their efforts in creating new technologies - or risk being left behind.
I want 5G, and even 6G, technology in the United States as soon as possible. It is far more powerful, faster, and smarter than the current standard. American companies must step up their efforts, or get left behind. There is no reason that we should be lagging behind on.........

— Donald J. Trump (@realDonaldTrump) February 21, 2019
....something that is so obviously the future. I want the United States to win through competition, not by blocking out currently more advanced technologies. We must always be the leader in everything we do, especially when it comes to the very exciting world of technology!

— Donald J. Trump (@realDonaldTrump) February 21, 2019
Huawei is one of the world's largest mobile network gear suppliers, along with Sweden's Ericsson and Finland's Nokia.
But Vodafone's head Nick Reid warned that cutting the number of suppliers from two to three would damage the industry and economic growth.
He called for a "fact-based risk assessment" of the company, adding: "People are saying things at the moment that are not grounded. I'm not saying that is the case for the US because I have not met them directly myself so I have not seen what evidence they have. But they clearly need to present that evidence to the right bodies throughout Europe."
Vodafone said last month it would pause the development of Huawei's equipment in its core networks in Europe until it had clarity from governments on any risks.
But Nick Read warned that a massive equipment swap could be hugely disruptive to national infrastructure and consumers as well as "very, very expensive."
"It will delay 5G in Europe by probably two years," he said. "It structurally disadvantages Europe."
Huawei has only a minimal presence in US networks, so a complete bar there would have less impact.
Foldable devices
Meanwhile, Huawei has just unveiled its new 5G foldable smartphone - the Mate X.
Two back-to-back screens unfold to become an eight-inch tablet display in what Huawei says is the "biggest change" ever in the smartphone industry.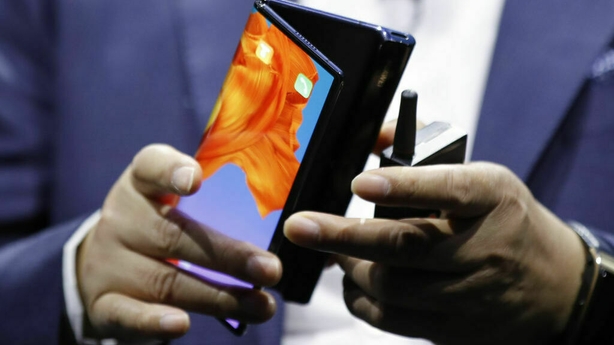 At close to €2,300, the new device is not cheap. In fact, it has broken the record for the most expensive consumer smartphone to date.
But unveiling the device in Barcelona, Huawei CEO Richard Yu said the company hoped to bring the price down eventually.
We need your consent to load this rte-player contentWe use rte-player to manage extra content that can set cookies on your device and collect data about your activity. Please review their details and accept them to load the content.Manage Preferences

Other foldable devices have already been launched.
Samsung Electronics Co Ltd last week unveiled its own folding smartphone, priced at nearly $2,000.
It has one small screen on the outside and a large screen on the inside.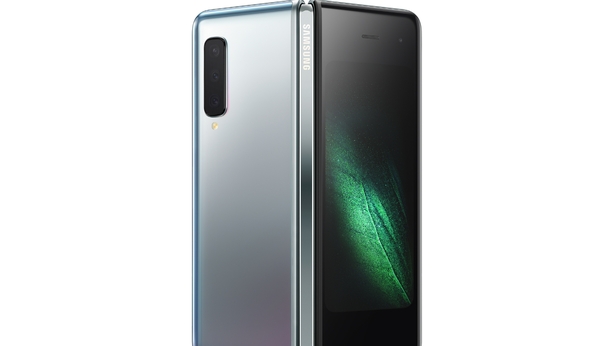 Samsung launches first foldable 5G ready smartphone pic.twitter.com/i8lbnSLnjD

— RTÉ Business (@RTEbusiness) February 21, 2019
Additional reporting: Reuters