Pope Francis has defrocked a former cardinal in a first for the Catholic Church, over accusations American Theodore McCarrick sexually abused a teenager 50 years ago, the Vatican has said.
Pope Francis has decided that the ruling, which followed an appeal by the man who was a power-broker as Archbishop of Washington DC from 2001 to 2006, was now final.
A Vatican statement said his crimes were made more serious by "the aggravating factor of the abuse of power".
McCarrick, who in July became the first Roman Catholic prelate in nearly 100 years to lose the title of cardinal, has now become the highest profile church figure to be dismissed from the priesthood in modern times.
The decision comes as the Church is still grappling with a decades-long sexual abuse crisis that has exposed how predator priests were moved from parish to parish instead of being defrocked or turned over to civilian authorities in countries across the globe.
With the ruling, Pope Francis appears to be sending a signal that even those in the highest echelons of the hierarchy will be held accountable.
The ruling, made by the Vatican's Congregation for the Doctrine of the Faith three days ago, was announced ahead of next week's meeting at the Vatican between the heads of national Catholic churches to discuss the global abuse crisis.
Defrocking means McCarrick can no longer call himself a priest or celebrate the sacraments, although he would be allowed to administer to a person on the verge of death in an emergency.
The allegations against McCarrick, whose fall from grace stunned the US Church, date back to decades ago when he was still rising to the top of the hierarchy there.
McCarrick, who has been living in seclusion in a remote friary in Kansas, has responded publicly to only one of the allegations, saying that he has "absolutely no recollection" of an alleged case of sexual abuse of a 16-year-old boy more than 50 years ago.
Vatican spokesman Alessandro Gisotti said the ruling showed that "different treatment for bishops who have committed or covered up abuse in fact represents a form of clericalism that is no longer acceptable."
---
Read more:
Vatican asks US cardinal to cease public ministry over sex abuse allegation
US cardinal resigns after 'credible' sex abuse allegations
Pope Francis orders investigation of US bishop
---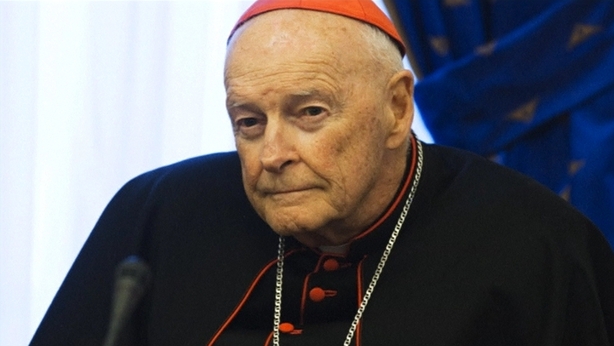 McCarrick was also found guilty of the separate crime of solicitation, which refers to when a priest uses the pretext of the sacrament of confession to commit an immoral act with a penitent.
One of men who has claimed that McCarrick abused him when he was a boy said McCarrick, then a priest, touched his genitals during confession.
Separately, several priests and ex-priests have come forward alleging McCarrick used his authority to coerce them to sleep with him when they were adult seminarians studying for the priesthood.
McCarrick has not commented publicly on the allegations of misconduct with adults, which was an open secret in the US Church.
Pope Francis ordered a "thorough study" last year of all documents in Holy See offices concerning McCarrick.
The four US dioceses where he served - New York, Metuchen, Newark, and Washington DC - have launched independent investigations.
The pope wanted the case completed before heads of national Catholic churches meet at the Vatican from February 21-24 to discuss the crisis, three sources said.
The meeting offers a chance for him to respond to criticism from victims of abuse that he has stumbled in his handling of the crisis and has not done enough to make bishops accountable.
McCarrick had already received one of the most severe punishments short of defrocking. When the pope accepted his resignation as cardinal last July, he also ordered him to refrain from public ministry and live in seclusion, prayer and penitence.
The pope accepted the resignations of several bishops in Chile last year after investigations revealed decades of sexual abuse by clergy in their dioceses.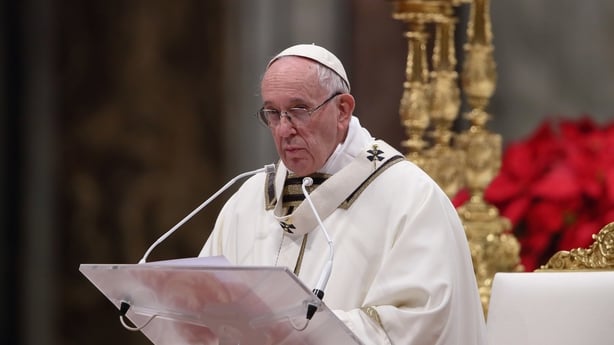 In March 2015, Pope Francis allowed Keith O'Brien to keep the title of cardinal after the former Bishop of Edinburgh and former leader of the Catholic church in Scotland resigned over allegations of inappropriate sexual behaviour towards priests in the 1980s.
The only previous case of a cardinal resigning came in 1927, when Pope Pius XI accepted the resignation of French cardinal Lois Billot, who had himself renounced his status for political reasons.
Cardinals act as close papal advisors and can attend conclaves to elect new pontiffs if they are aged below 80.
McCarrick had been one of the most prominent American cardinals active on the international stage.
Although officially retired, McCarrick had continued to travel abroad regularly, including on human rights missions.
McCarrick was ordained a priest in 1958 and rose through the ranks in the Archdiocese of New York before being installed as archbishop of Washington in 2001, a post he held until 2006.
The claims against him were made public in June by Cardinal Timothy Dolan, the current archbishop of New York.
Dolan said an independent forensic agency "thoroughly investigated" the allegation.
A review board that included jurists, law enforcement experts, parents, psychologists, a priest and a religious sister then "found the allegations credible and substantiated" and the Vatican ordered McCarrick to stop exercising his ministry.
At the time, he released a statement maintaining his innocence but added that he "fully cooperated" in the investigation.
Senior US church officials said they had received three allegations of McCarrick's sexual misconduct with adults decades ago, two of which resulted in settlements.
The US Catholic website Crux quoted a man as accusing him of abuse in New York's St Patrick's Cathedral when he was a 16-year-old in the 1970s.
Other cardinals caught up in scandal include Australia's top Catholic George Pell, number three in the Vatican. Pell faces prosecution in Australia for historical child sexual offences.
Pell and Chilean Cardinal Francisco Javier Errazuriz were both removed from the so-called C9 Council of Cardinals, an international advice body set up by Francis himself, the Vatican said in December.
Despite being removed from the C9, Pell, 77, remains in charge of Vatican finances, the third most powerful position in the Roman Catholic Church.
He has pleaded not guilty to the charges.
Defrocking is the most severe ecclesiastical punishment for a priest, who is reduced to the status of a lay person and no longer allowed to celebrate mass.
Call for pope to resign
Questions nevertheless remain over McCarrick, including how he rose so high within the Church despite suspicions about his behaviour.
Retired Italian Archbishop Carlo Maria Vigano has accused Pope Francis of having ignored sexual assault accusations against McCarrick for five years. 
Vigano, who is backed by an ultra-conservative US church faction, in August called for the pope to resign over his alleged silence.
Francis subsequently promised a fresh investigation into McCarrick, which embraced data in the Vatican archives.
The pope said at the time that the archives could reveal questionable historic practices, such as the law of silence over abuse among top-ranking clergy that often led to paedophile priests being transferred to other dioceses rather than handed over to face justice.
Vigano alleged that former popes Benedict and John Paul II, who made McCarrick a cardinal in 2001, had taken part in the cover up.
McCarrick could yet face civil suits in the US.