Sinn Féin has defended its decision to send two party representatives to the inauguration of controversial Venezuelan President Nicolás Maduro.
Mr Maduro is beginning another six-year term in office as the country is plagued by a crippling economic crisis and mass exodus.
Sinn Féin said that Conor Murphy MLA and Dawn Doyle, the party's general secretary, travelled to Venezuela to attend his inauguration.
The party said that they were invited by the Venezuelan government in Caracas.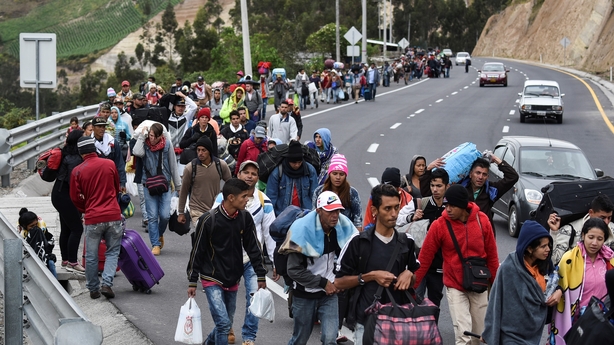 However, Fianna Fáil Spokesperson on Foreign Affairs and Trade Niall Collins questioned why Sinn Féin attended the inauguration after reports of the leader violating human rights.
Mr Collins said that since Mr Maduro came to power there has been "an increase in human rights violations and a shrinking of civic and political space".
In a statement, Sinn Féin said its representatives were part of "an international delegation of progressive political forces expressing their solidarity to the people of Venezuela".
Mr Murphy said that Mr Maduro was "democratically elected" and acknowledged that it was "a particularly difficult and challenging period for the citizens of Venezuela".
A spokesperson for Sinn Féin said the pair would return home on Sunday.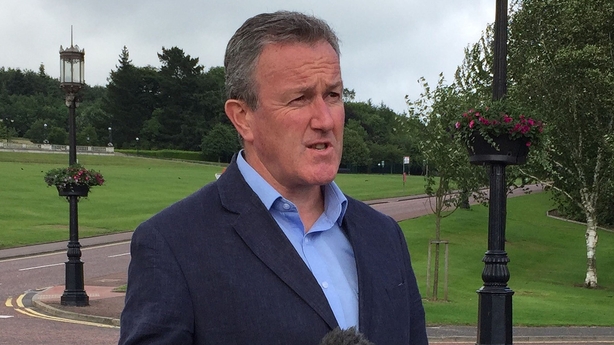 Violence, hunger, medicine shortages, along with mass inflation has resulted in millions leaving Venezuela, resulting in one of the biggest mass displacements in the history of Latin America.
Mr Maduro, 56, was re-elected in May 2018 in a poll boycotted by the majority of the opposition paired with international scepticism over the vote.
The vote was dismissed by many countries around the world, however the former bus driver said he feels stronger and more legitimate than ever.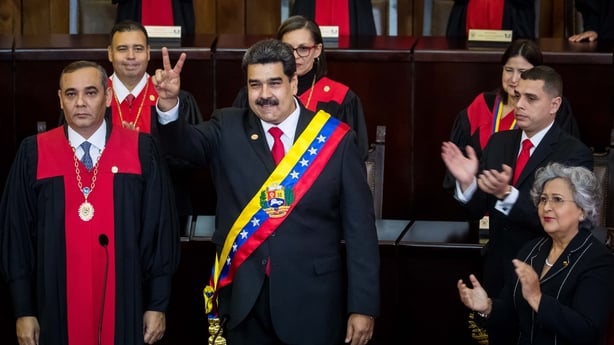 The country turned a dismal corner not long after the death of former leader Hugo Chávez in 2013.
It has unravelled from the richest country in Latin America to grappling with a deep economic downturn.
Many blame Mr Maduro for Venezuela's woes that have left much of the population living in poverty with shortages of basic necessities as a result of mismanagement and corruption.
Venezuelans in Ireland have said that the situation in the Latin American country is dire.
Mr Maduro's election was labelled as a fraud by the United States and the European Union.
The EU recently reiterated its call for new and "free" elections.
Additional reporting: Jackie Fox