A drone sighting again grounded flights at Gatwick Airport but military measures reassured operators it was safe to reopen the runway.
Chaos briefly resumed this evening after a fresh sighting at around 5.10pm, prompting fears passengers could be stranded after planes were grounded for around 36 hours.
But the airfield reopened for the second time today, with the planes first resuming in the morning after they were stopped from flying in or out of the airport at 9pm on Wednesday.
Police believe more than one unmanned aircraft are responsible and are investigating the possibility of multiple culprits.
A Gatwick Airport spokeswoman said there had been "a confirmed sighting of a drone", but heightened measures at the airport meant flights could resume.
"While we investigated, airfield movements were suspended. This was a precautionary measure as safety remains our main priority," a statement said.
"The military measures we have in place at the airport have provided us with the reassurance necessary that it is safe to reopen our airfield."
Sussex Police had said the suspension was provoked by "reports of renewed drone activity" while the force was "deploying significant resources to seek and locate the drone and its operator".
Military equipment is being used in an effort to stop further drone disruption, while a range of tactics are in place if any unmanned aircraft are seen inside the perimeter.
One piece of equipment believed to have been deployed at the airport is the Israeli-developed drone dome system, which can detect drones using radar.
It can also jam communications between the drone and its operator, enabling authorities to take control of and land the drone.
Sussex Police Assistant Chief Constable Steve Barry said less sophisticated options are also available, including shotguns, although blasting drones out of the sky was one of the least effective tactics.
Police are keeping an open mind over the motive, with theories including an environmental protest, but are not treating it as a terrorist incident.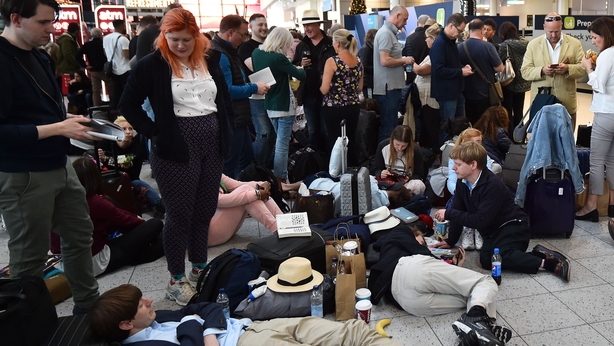 The disruption has caused a major headache for passengers and airlines at one of the busiest times of the year.
Police revealed there have been more than 50 sightings of the drone in the 24 hours from 9pm on Wednesday, when the airport first closed.
They said last night that shooting down the drone was a "tactical option" that was being considered.
Sussex Police assistant chief constable Steve Barry said the number of drone sightings had been "unprecedented", but police now have "a number of options" around the airport perimeter to help prevent further disruption.
According to reports, one line of inquiry was that a lone wolf eco-warrior was behind the attack.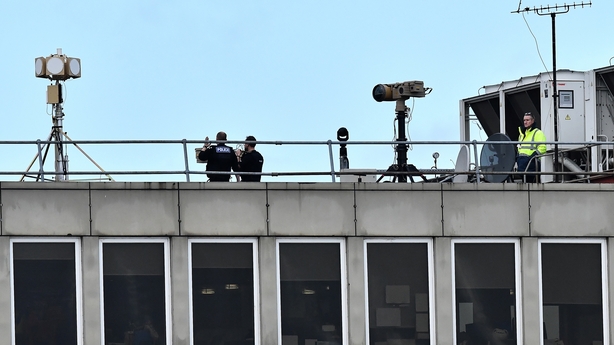 Mr Woodroofe said police had still not found the operator of the drone.
Speaking to BBC Radio 4's Today programme, Mr Woodroofe said: "I'd just like to apologise to all of those affected over the last 36 hours - 120,000 passengers who were due to fly to their destinations or arrive into Gatwick who have not travelled."
When asked if the "mitigating measures" meant the drone would be shot down, he said: "You'll appreciate that there are certain things I can't talk about in detail."
We need your consent to load this YouTube contentWe use YouTube to manage extra content that can set cookies on your device and collect data about your activity. Please review their details and accept them to load the content.Manage Preferences
Mid-air collisions between drones and aircraft can cause significant damage to even large planes.
Earlier this year, researchers at the University of Dayton carried out a series of tests to examine the consequences of a mid-air collision between a drone and a manned aircraft.
Their test showed considerable damage was done to the wing of the larger aircraft.
---