Two Reuters journalists have been jailed for seven years for breaching Myanmar's official secrets act during their reporting of the Rohingya crisis, a judge said, in a case that has drawn outrage as an attack on media freedom.
"As they committed an offence under the state secrets act, they are sentenced to seven years in prison each," the judge told the court.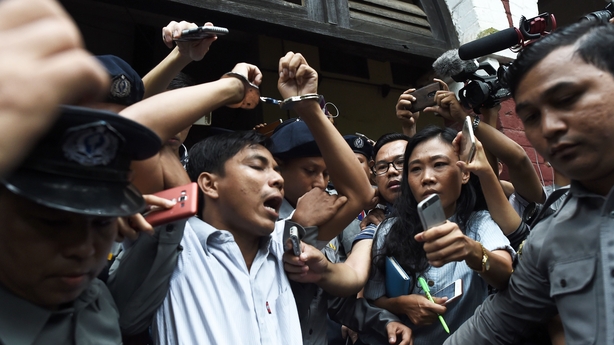 Reuters has hit out at the jailing of Wa Lone, 32, and Kyaw Soe Oo, 28, who were accused of breaching state secrets law while reporting on the extrajudicial killing of ten Rohingya Muslims in a Rakhine village.
"Today is a sad day for Myanmar... and the press everywhere," Stephen J. Adler, Reuters Editor-in-Chief, said in a statement, denouncing the charges as "false" and "designed to silence their reporting and intimidate the press".
The European Union and the United Nations office in Myanmar have called for the immediate and unconditional release of the two men.