US President Donald Trump has said Russia should be attending a G7 summit, a controversial idea that even Moscow seemed to reject.
Mr Trump made the comment as he headed for a chilly reception at the meeting in Canada, where G7 leaders are set to clash with him over trade.
Russia was expelled from what was then called the G8 in 2014 because of its annexation of Crimea from Ukraine.
Mr Trump said it should be readmitted, an idea that was unlikely to gain any traction at the G7 gathering, which groups Canada, the United States, Japan, Britain, Italy, France and Germany.
"You know, whether you like it or not, and it may not be politically correct, but we have a world to run and the G7, which used to be the G8, they threw Russia out, they can let Russia come back in, because we should have Russia at the negotiating table," Mr Trump told reporters before leaving Washington.
We need your consent to load this rte-player contentWe use rte-player to manage extra content that can set cookies on your device and collect data about your activity. Please review their details and accept them to load the content.Manage Preferences
A senior British government source said that Russia needs to change its approach before any conversation about it rejoining the G7 can begin.
A French presidential source said Mr Trump's proposal did not seem "coherent" in view of the latest economic sanctions imposed by the US on Moscow.
The Russian government also appeared to snub Mr Trump's idea.
"Russia is focused on other formats, apart from the G7," Kremlin spokesman Dmitry Peskov said in a brief statement reported by the government-controlled Sputnik news agency.
However, new Italian Prime Minister Giuseppe Conte threw his weight behind Mr Trump's call for Russia to be included, saying in a tweet it would be "in the interests of everyone."
Canada charges the U.S. a 270%  tariff on Dairy Products! They didn't tell you that, did they? Not fair to our farmers!

— Donald J. Trump (@realDonaldTrump) June 8, 2018
---
Read more
With friends like these ...Trump's points of friction with G7
G7 leaders must be civil as they pressure Trump - Macron
---
Mr Trump, who met Japanese Prime Minister Shinzo Abe in Washington before the summit, may be more preoccupied with next week's historic nuclear summit with North Korean leader Kim Jong-un.
The summit begins today in La Malbaie, in Charlevoix, north of Quebec, and runs until tomorrow, when Mr Trump flies on to Singapore.
But before leaving Washington, Mr Trump made clear that he too had no intention of backing down on his plan to rebalance trade by imposing tariffs on steel, aluminium and other goods imported from US allies.
So great is the rift between traditional allies that some observers have suggested renaming the G7 summit the G6+1.
But observers point out that the group has never before failed to agree on some form of final communique, even in 1985, when they were likewise divided over trade.
German Chancellor Angela Merkel had already admitted it will be difficult to even agree on wording for the traditional joint communique at the two-day meeting.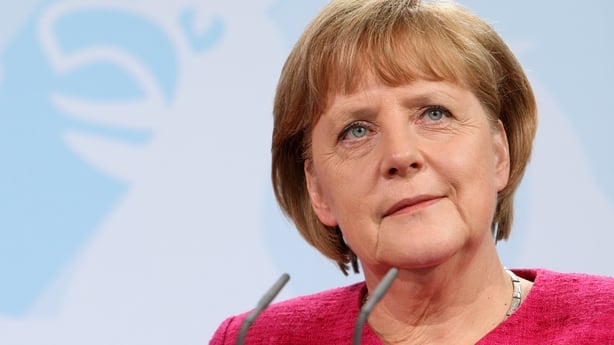 Canada's Trade Minister Francois Philippe Champagne was even more blunt, declaring: "What we are seeing is that the world economic order is under pressure, under attack."
Top White House economic adviser Larry Kudlow opposed tariffs before joining Mr Trump's team, but now says he agrees the trade status quo hurts America.
"Until we can have reciprocal relationships, we will not have free trade, and we will not have fair trade," Mr Kudlow said.
The G7 developed in part because the world's rich powers, despite their Cold War victory, became frustrated working through the broader multilateral system with lesser rivals.
The globalised economy they helped build had both winners and losers but, until Mr Trump's election, the United States was seen as the system's uncontested leader and a major beneficiary.
But since coming to office in January 2017, Mr Trump has pulled the US out of the Paris climate accord, the Iran nuclear deal and the TPP Pacific free trade deal.