Cuba has begun two days of national mourning for the 110 victims of the crash of a state airways plane that left just three survivors.
President Miguel Diaz-Canel said an investigation was under way into yesterday's crash of the nearly 40-year-old Boeing 737.
It had been leased to the national carrier Cubana de Aviacion by a Mexican company.
Three women pulled alive from the mangled wreckage are the only known survivors.
The plane crashed shortly after taking off from Jose Marti airport, coming down in a field near the airport and sending a thick column of acrid smoke into the air.
The mourning period is to last until midnight tomorrow, the Communist Party leader and former president Raul Castro said.
Flags are being flown at half-mast throughout the country.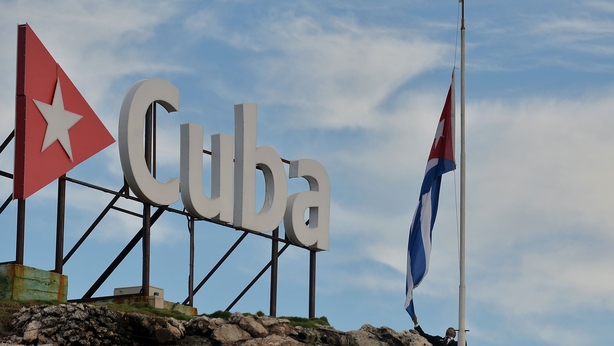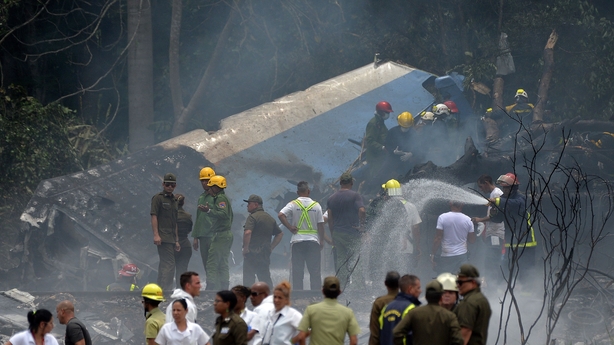 The plane was on an internal flight from Havana to the eastern city of Holguin. Most of the passengers were Cuban, with five foreigners, including two Argentines, among them.
The plane, which was carrying 104 passengers, was almost completely destroyed in the crash and subsequent fire.
Cuban officials say they have recovered the flight recorders and they are in a good condition.
Firefighters raced to the scene put out the blaze along with a fleet of ambulances to assist any survivors.
What appeared to be one of the wings of the plane was wedged among scorched tree trunks, but the main fuselage was almost entirely destroyed.
We need your consent to load this rte-player contentWe use rte-player to manage extra content that can set cookies on your device and collect data about your activity. Please review their details and accept them to load the content.Manage Preferences
Built in 1979, the plane was leased from a small Mexican company, Global Air, also known as Aerolineas Damoj.
Mexico said it was sending two civil aviation specialists to help in the investigation. The six crew members were Mexican nationals.
The Mexican communications and transportation ministry said the plane was built in 1979.
Global Air had the necessary permits to lease it, and had passed inspections in November last year, it said.