When the first settlers from the tribes of the Nilotic people began to occupy the rich lands on the banks of the White Nile's glistening waters, which centuries later would become the Republic of South Sudan, they were among the first people to penetrate a territory that would at one time defeat the best efforts of Roman legions searching for the source of the Nile.
The settlers developed agriculture, linguistics and architecture that historians pore over to this day.
Their descendants though, having lived through conquest, slavery, global and civil wars are now locked in a bitter internal conflict in a country struggling to cope with famine, economic instability and unrest.
There is a warning that a staggering seven million people could face food insecurity this year unless urgent action is taken.
Over two million people have already fled.
There is a real humanitarian crisis unfolding right now, according to World Vision Ireland and other NGOs who have large operations in South Sudan trying in particular to assist vulnerable children, some forced to be child soldiers.
Against a backdrop of ineffective peace talks - a UN report issued as recently as March said widespread human rights abuses are being recorded in a conflict riddled by corruption with factions carrying out "killings, abductions, rape and sexual violence, as well as the destruction of villages and looting.
These acts constitute war crimes and crimes against humanity". It is reported up to 300,000 have died as a direct result of war.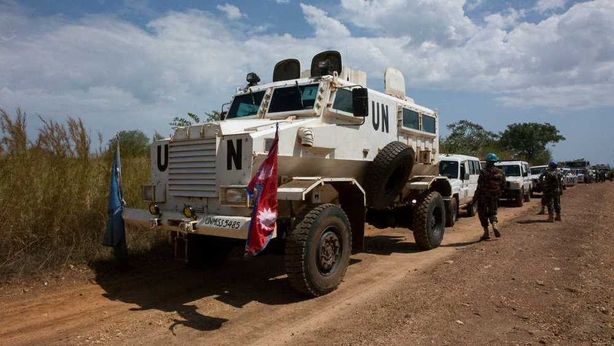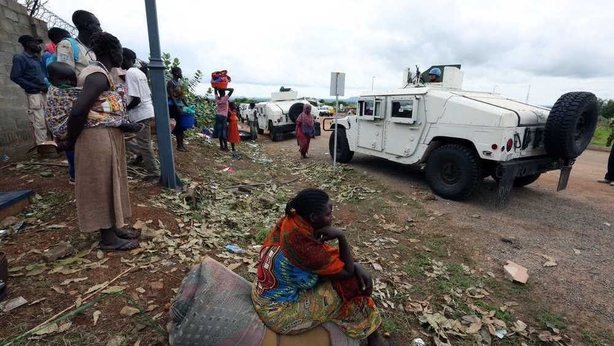 With allegations from the UN about the deliberate targeting of people based on ethnicity, by all sides, this is a vicious conflict driven by a struggle for political power.
It erupted in 2013, a little over two years after the young country of South Sudan was born with such great hope in a peaceful ballot box secession from its giant mother Sudan in 2011.
The result of this conflict, says the report to the Commission of Human Rights of the UN, is dehumanising and the "humanitarian crisis caused by the conflict deepens as the parties remain totally indifferent to the deliberate suffering of the people of South Sudan".
Still the world's newest country, in the history of nations it is an infant in the cradle, a fragile one at that.
It is currently on top of the US Fund for Peace 'Fragile States List', just ahead of Somalia.
It is a corner of our globe where the torch of international attention rarely shines, but where many global organisations are involved on the ground as millions seek help in a land where child soldiers are forced to fight by militia against the official army and where rape is a weapon of war.
The capital Juba is home to large operations from international NGOs and also a UN peacekeeping force of some 12,000 soldiers and police officers, whose effectiveness has at times been questioned.
People are nonetheless fleeing to Juba in large numbers, a city trying to develop as a capital despite grand plans to at some stage construct a purpose-built seat of governance elsewhere in the centre of this vast land for all the people of the nation to cherish.
There is little to cherish at the moment.
Juba is where the desperate flock to, where starving men, women and children are fed, where victims of war are given assistance and refuge as the gentle Nile flows from Uganda giving life to the land centuries after those first settlers picked it as heavenly site to build a new civilisation.
Next week I will travel to South Sudan and report on the reality of the situation on the ground.