A week out from the Tokyo Olympics opening ceremony, Ray Kennedy looks back at Rio 2016 and asks about the true cost of hosting the event.
The warning was stark.
"If you take out your cameras and start filming, you'll be shot."
We thought the better of it and left the equipment in the van we were travelling through Rio in. The plan had been simple, to film and meet communities in the city's Favelas.
Except now we weren't even in the supposedly dangerous favelas, we'd ventured beyond them. We were in 'Crackland' or "Crackolandia".
The vast territories inhabited by the crack addicts from all walks of life, consumed by a ferocious narcotic ripping through the poorest districts of Brazil's cities for over a decade. This was Rio de Janeiro in the spring of 2016, its Olympic year.
I was there as part of the Rio Olympic coverage, but I wasn't covering sports stars on the track. I arrived in Rio with 100 days to go until the first event, asking at what price does an Olympic games come?
The addicts were sprawled across the pavements by the score and were referred to as the "Crackies". Hundreds of them in this small area alone, huddled in an underpass that our translator and guide said we were not to go near.
Beside it, a roundabout that hadn't seen cars for many a day and beside this a group sitting on worn out sofas in the blazing sun sucking on their pipes. They were young and old; their howls and incoherent speech audible on our recordings.
Among them a couple in sportswear looking athletic while sucking on a crack pipe, beside them on the pavement a pregnant woman passed out with her crackpipe beside here.
We met another woman with some English, selling pipes. She was friendly, and we spoke briefly to this group. We filmed discreetly, holding our smart phones by our waist, walking through the misery. One of the many Rio 'Cracklands'.
It was dark here, almost hopeless, and we were there at our own risk. There were no police should you need them, and none to call for. You're on your own, with the atmosphere fragile. It's something we train for though and prepare for. You watch your back and each other's, and you keep one eye on your exit route. We smiled for a selfie together two hours later when we were out and safe.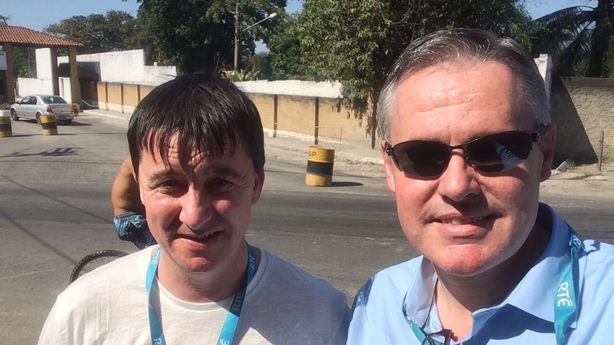 Crackland is a far cry from the wealthy neighbourhoods that also pepper this jewel of South America. One of the world's most visited cities, it boasts spectacular views and glorious beaches, who hasn't heard of Copacabana?
It's also the home of carnival, samba and nearly 7m people. But it's a city of vast contrasts between rich and poor. Success and misery. Safety and danger.
But all of this was okay in 2016.
Why? Because it was 100 days until the Rio Olympics and while we were in the heart of the hidden city among the addicted and the downtrodden, we were also reporting on a city that was about to spend some $12 billion on a sporting extravaganza that spoke endlessly about 'legacy' and how these, the afflicted, of this vast city would benefit from its arrival. Everything in Rio was about to change, or so they said. I wasn't so sure.
Rio de Janeiro or 'January River' was founded by Portuguese conquerors whose language remains the tongue of Brazil today.
The favelas of Rio are often referred to blithely as slums, it's a term the inhabitants on the edge of this at times prosperous city rightfully dislike and with good reason - because it's their community, it's their home.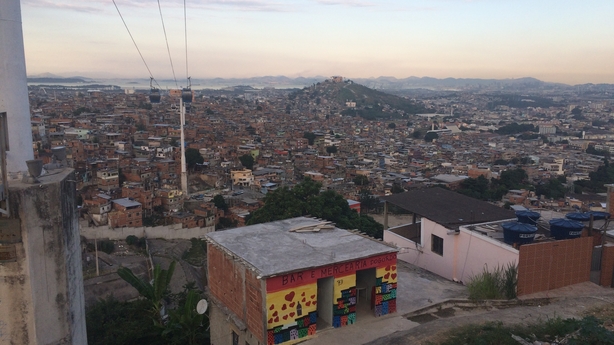 It has been for over a century-and-a-half. The favelas were founded by soldiers returning from the Conudos wars of the 19th century who discovered they had nowhere to live. They settled on the city's hillsides and named them Favela Hills.
Favela was a notorious tree on the battlefield that was an awful skin irritant. Their new makeshift homes were not exactly the type of dwellings the soldiers had expected to be rewarded with and the numerous favelas at times remain an irritant to city officials and government.
So, what of that Olympic legacy and the venues the city of 2016 was left with?
Last year, a judge ordered the closure of the Olympic park in the western suburb of Barra da Tijuca over safety issues.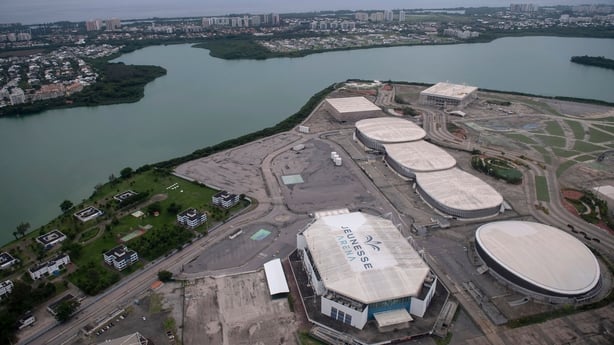 In early 2020, Judge Eugenio Araujo said they had been "battered by the lack of care". It follows several inquiries into alleged corruption and bribery that were made during and after the games.
A former governor of Rio told a court hearing in 2017 he paid out $2 million in bribes to help secure the first games for South America.
Brazilian politics were in turmoil at the time too, and President Dilma Rousseff was impeached in August 2016 and removed from office.
The charismatic Mayor of Rio, Eduardo Paes, has in the past admitted Rio 2016 was a missed opportunity for the city.
In late 2016, he had his assets frozen over alleged 'administrative impropriety', but was fully cleared of any wrongdoing. He was re-elected Mayor of Rio last year. In a press scrum in 2016, I asked him if Rio was even ready? He would only go so far as to say "we're almost there".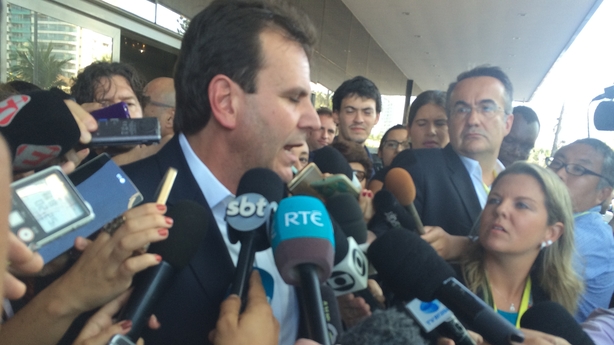 In Barra da Tijuca, the games' arrival saw favela communities simply swept away for the construction of the vast Olympic village that now sits idle. It hosted a handful of music and sporting events after the games, but the venues are now largely falling into disrepair.
Then Covid came.
Brazil has been among the worst affected countries in the world, and as recently as this month, the chair of a state inquiry into the President Bolsonaro administration's handling of the crisis spoke of "crimes of life" being committed.
Bolsonaro called it a "little flu", social distancing and masks weren't exactly the order of the day. Nor oxygen supplies to hospitals.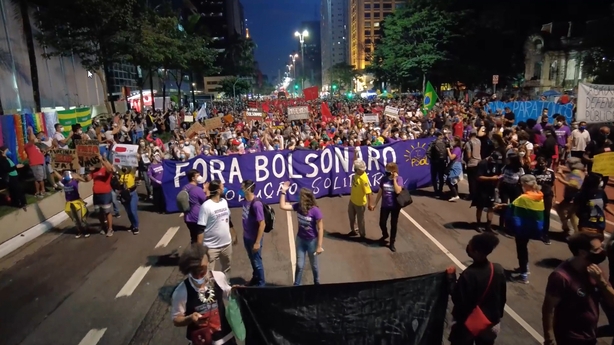 Protesters regularly take to the streets across Brazil demanding his removal. Many say the official death rate of over 500,000 is just an estimate, critics say many deaths went unrecorded.
The 'Rio on Watch' community journalists of the Favelas, this week reported that as unemployment reached 15% (according to official figures); Brazil was experiencing an "historic recession, exacerbated by the coronavirus health crisis".
'Rio on Watch' have spent 11 years reporting favela news and say "uncertainty of a regular salary, the decrease in informal work, and the low amount or absence of the federal emergency aid stipend, increase pressure on workers who need to ensure financial support for themselves and their families".
All this as food prices and energy costs rise, electricity supply is unreliable, while vaccinations are scarce. Just 14.5% of the population are inoculated in this country of 213 million.
And informal work? It could be selling water at traffic lights or crackers on the beach, according to Bolsonaro, and some 40 million depended on it. Not much call for it now.
In 2016, I walked through countless favelas and met communities and community leaders. They were vast joyous places on the one hand, they were tense and edgy on the other.
Drug gangs ran large sections of some, others had been what's called 'pacified' when the army and police had moved in seizing the high ground, bringing some order. Pacification has mostly ended, the police have left. The communities feel abandoned, like the Olympic village.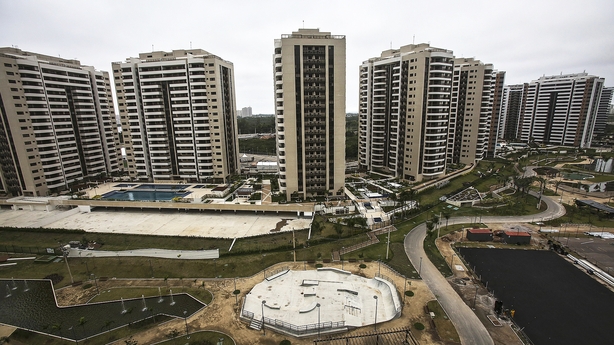 Ireland's Rio Olympics were overshadowed in many ways by a police operation that saw a senior Irish Olympic official facing allegations of ticket touting, allegations that remain unproven.
I spent a couple of weeks in August 2016 hanging around outside Bangu prison on the extremities of Rio as a result. That though is perhaps best left for another day.
'Christ the Redeemer' gazes down from his giant plinth across Rio, and the tourist masses huddle there gazing down on the city.
It's the type of tourist trade many in the favelas depended on for a living. Although, the tourist spots are mostly empty now.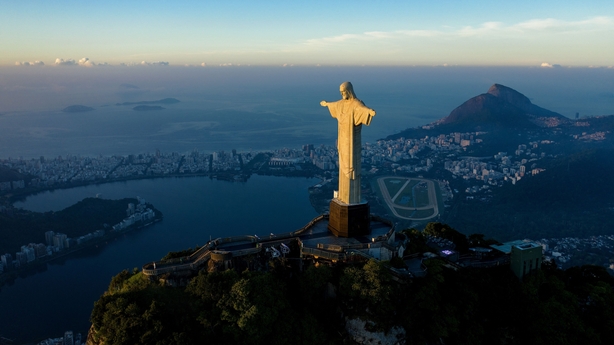 There is almost nowhere in Rio you can't see "the Christ" from. During my visits and reporting on Rio, I never reached the mountain top of 'the Christ', having never taken the tour bus to it. I regret it sometimes.
But I was at the bottom of the mountain looking up and wondering what it was like up there, at the top. I spent many weeks wondering.
Those I encountered spent a lifetime wondering the same thing.
Perhaps wondering also what had happened to the new Rio that was to emerge after the greatest show on earth had come to town.