At the age of 29, Xanders says he's out of options. He looks defeated. It's in his body language; the tone of his voice; the dullness of his gaze.
His face has a strange dichotomy. He looks old and young at the same time. Lines gather around his eyes when he speaks but they're not from laughter. Xanders is pinning his last hope on getting asylum here in Mexico. But when asked if he thinks he has a chance, he shakes his head despondently. He tells me that the Mexican authorities only grant asylum to people who are from "prestigious countries", to people who don't really need it. "For us they say, 'where are you from?', when we say Central America, they say "it's a no". We're considered nasty and (they believe) that everything is bad from there. So everyone is not treated equally."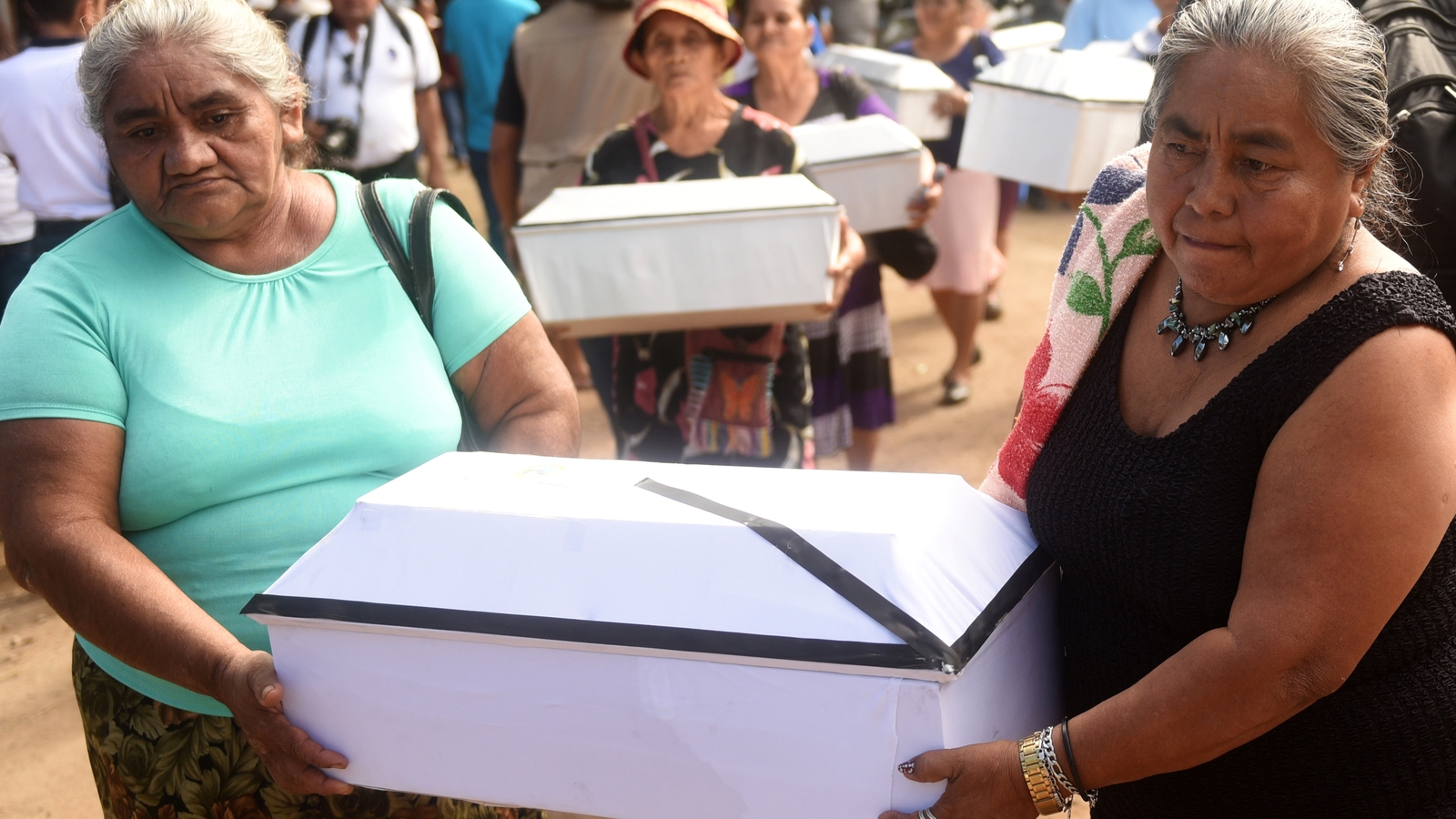 Central America's bad reputation is not without reason. Particularly the so-called 'northern triangle' of countries, Honduras, El Salvador and Guatamala. Xanders is from Honduras, the original banana republic and current holder of the title 'murder capital of the world'. He fled after his uncle and then his cousin were killed by the maras or gangs that pervade all three countries. He's not sure why they were murdered but if we've learned anything from our time talking to Central American asylum-seekers, it's that the violence there is senseless and extreme. It's also imported.
During the second half of the 20th Century, the battle between communism and capitalism was fought across Latin America. For the US, it was a war it couldn't afford to lose and it poured money into propping up right-wing or military governments across the region. The level of US complicity went beyond financial support – its military was also involved in the training of government troops with often appalling consequences. One of the worst massacres in modern Latin American history happened during El Salvador's civil war when, in 1981, soldiers from the US-trained Atlacatl Battalion slaughtered more than 700 civilians, many of them women and children, in El Mozote and surrounding villages.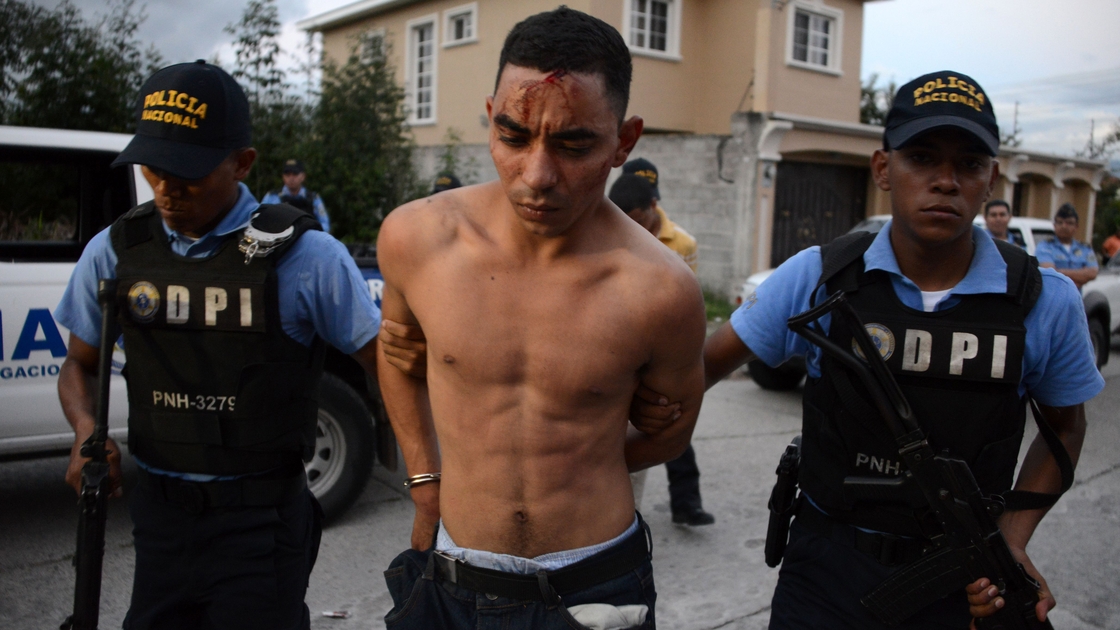 Over several decades, hundreds of thousands of people were killed in civil wars across the northern triangle, prompting a human tide of refugees that swept north. Many of the young men left orphaned by that violence ended up in LA where they found a new family on the streets. They joined gangs, such as the infamous Mara Salvatrucha or Barrio 18, to protect themselves from rival groups. During the 1990s, then President Bill Clinton, passed legislation making it easier to deport people with criminal convictions. Effectively sending scores of gang members back to fragile societies, which had only begun to emerge from their protracted civil conflicts. That intervention arguably condemned the northern triangle to the fate it endures today and sent even more generations north in search of asylum.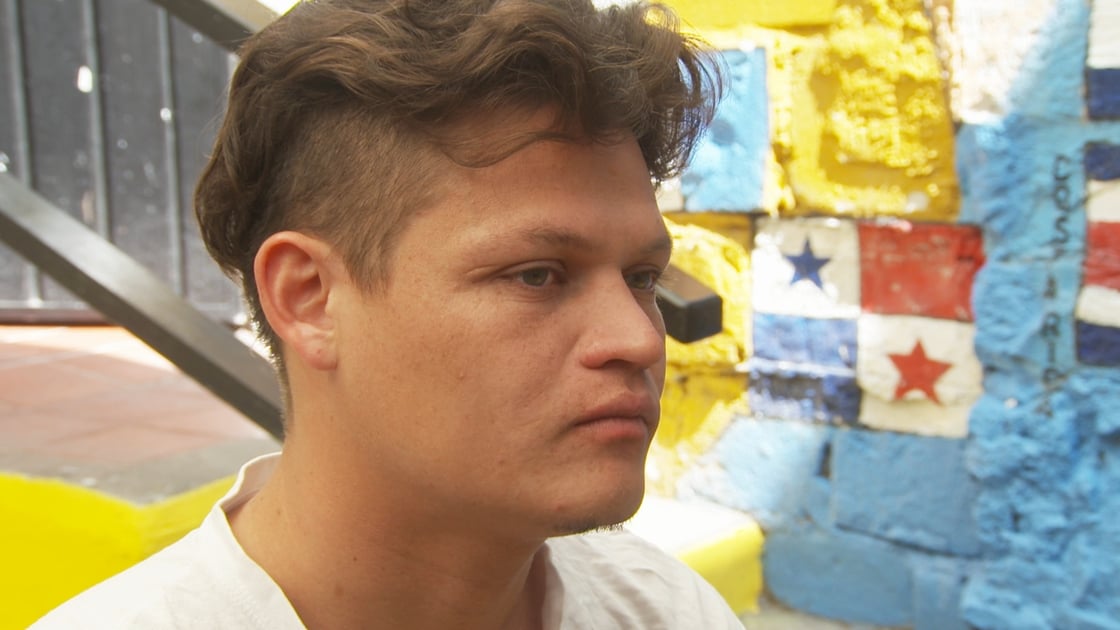 If Xanders has pondered the unfairness of his situation or the hypocrisy of US immigration policy, it hasn't made him bitter or angry. Or maybe that stage has passed. What we find is a man with the weight of the world on his shoulders. Quietly contemplating a bleak future that almost certainly leads him back to the country he has already fled three times. He has a young son there he tells us. He would like to watch him grow up, but even if he did live that long, it would be in the knowledge that one day his son would face the same stark choices as him; run or die or join a gang.

Carlos chose the latter. It was a decision the 28-year-old says he regretted even before he made it. Being in a gang is no life, he says. It means murder, extortion and drug dealing. Carlos had a tattoo on his neck, the mark of his gang membership, but when he escaped to the US he had it removed. He worked for several years on a building site and life was good. He got deported from the US and returned to Honduras but after a few weeks it became clear that the maras had him in their sights and he took off again. Once more, he crossed into the US and once more he was deported. Now he, like Xanders, is one of a growing number of central Americans who want to remain in Mexico. Many apply but only a tiny fraction are successful.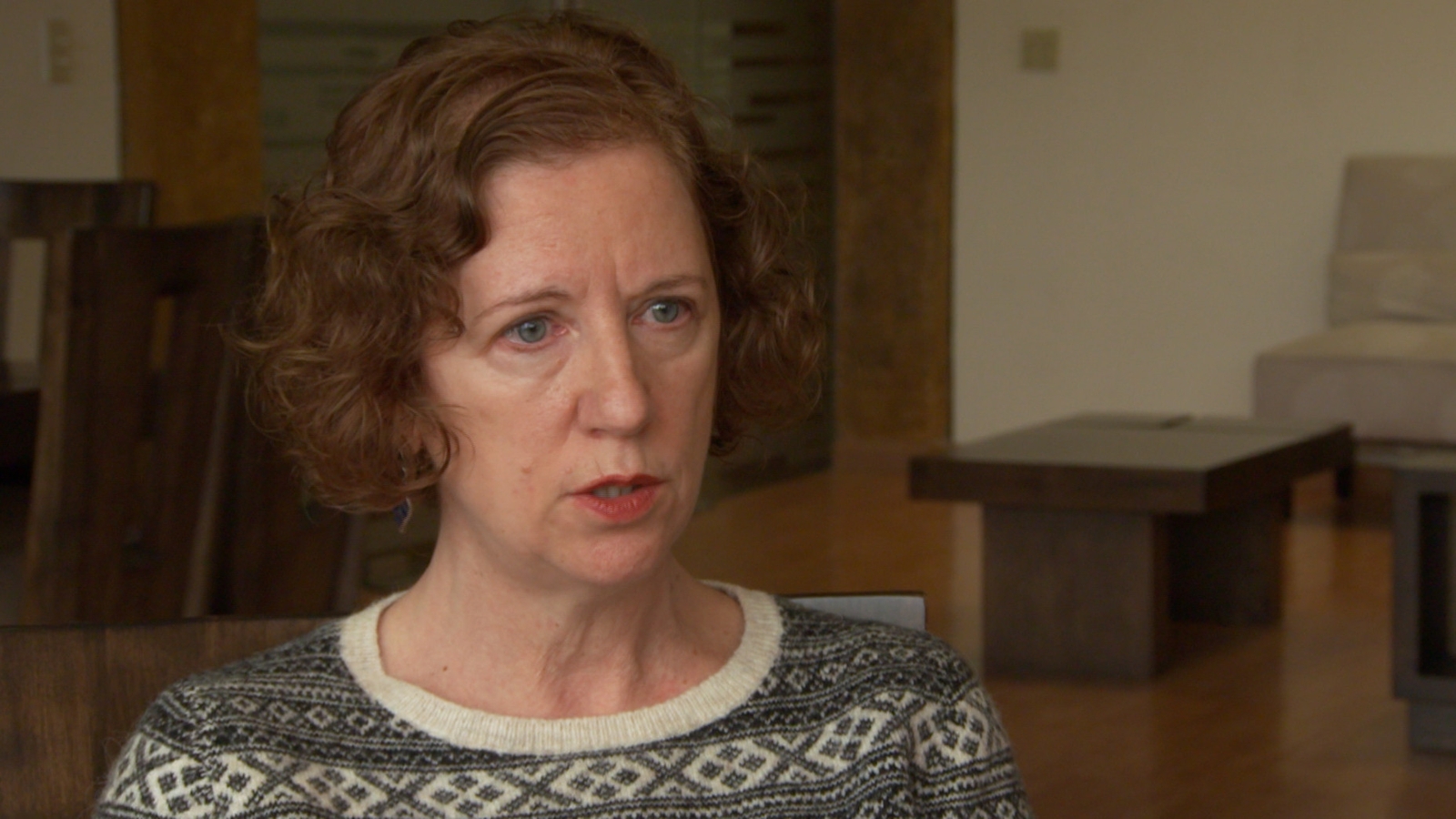 Dolores Paris-Pombo is a professor of Political Science at Colef, the Mexican Institute of Higher Education focusing on border issues. She says that migration trends are changing and that Mexico's status is evolving. "Mexico has been a transit country since the 80s. Sometimes it would just close its eyes and it was an invisible problem. Only when it had to deal with the US and Immigration issues did this change. More and more people are choosing to stay here and we are not looking at that. And they're not just from Central America but from Cuba, Venezuela and Haiti." This new reality is causing problems for Mexico because it simply doesn't have the capacity to deal with the surge in asylum claims. A process that should, in theory, take a matter of weeks can continue for many months. During this time asylum-seekers aren't allowed to work, forcing them to rely on hand-outs or face exploitation. Because of their proximity to Mexico, central Americans are at an added disadvantage as Ms Pombo explains. "Most of the money has been concentrated in detaining and deporting Central Americans, not from other countries, that's very interesting. The detention centre is Tapachula is a very big detention centre and all the Central American detained elsewhere are sent to there before being deported back to their origin countries by bus. When we had a very big flow of Haitians for example, they arrived at Tapachula, presented themselves and got a letter allowing them to stay in the country for 20 days. It's like a transit visa. The Mexican authorities have done that for many migrants from other countries because it's too expensive to deport them back."
This 'cost' factor could explain why more and more central Americans are complaining that their rights are being denied or ignored by Mexican authorities. In a recent report entitled "Overlooked, Under-Protected', Amnesty International found that many asylum seekers were being deported back to the country in which they claim they are facing persecution. This practice, known as refoulement, is illegal under international law. The Amnesty report, which interviewed 500, mainly central American asylum seekers, found that 40% of those apprehended by Mexican migration officials (INM) claimed that refoulement had occurred. It also concluded that 75% of detainees hadn't been informed of their right to claim asylum, something that Mexican law expressly requires.
If true, this is a clear violation of human rights and according to Amnesty International, it's a policy that has deadly consequences. The report cites the example of a Honduran bus driver called Saul* who suffered an armed attack by gang members in which his two sons were seriously injured. Saul fled to Mexico to claim asylum but this was denied and he was deported back to Honduras.
Amnesty International researchers interviewed Saúl in Honduras in July 2016, three weeks after he had been deported. He expressed an acute fear for his life and had already suffered an attack in his house on arriving home. A few days later, Saul was murdered.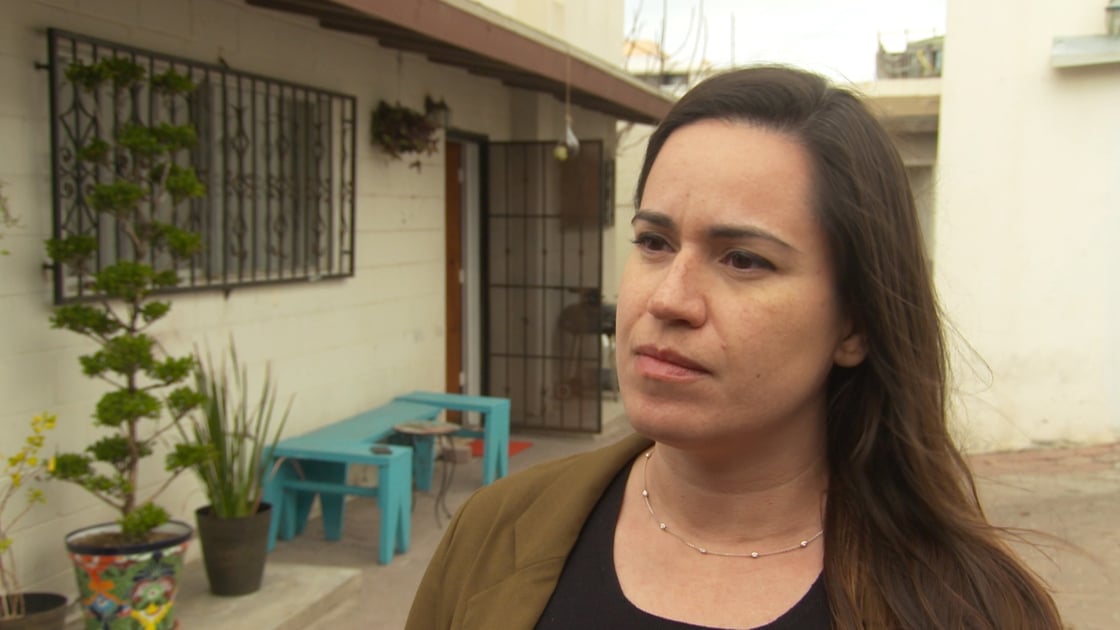 Such claims regarding the deadly consequences of refoulement are not isolated. "It happens every day," states Erika Pinheiro matter of factly. She is Policy and Technology Director of Al Otro Lado one of the few organisations, she says, that gives support to Central American asylum seekers. It has even taken a class action against the US government for turning people back at the border. "We're deporting thousands of people to these small countries. They're getting 50-60,000 people a year deported back and many of them are killed when they return. And it's not like the judges in the US are saying you won't be killed, they're not saying that. I've heard denials of cases where the judge says 'I believe you will be killed when you go back to your country'. It's just that it doesn't fit into the prescribed categories that warrant protection under asylum law."
That asylum law, she explains, is woefully outdated. "Refugee law was actually written right after the Second World War in the context of Jews fleeing Nazi Germany. So you have to be persecuted as a result of your race, religion, nationality, political opinion or belonging to a particular social group. The problem is that these gang cases don't fit into these categories. It's complicated. It's not a war between two countries. In the case of Central Americans we see judges saying 'Yes, I believe you will die in Central America', but that is an issue of generalised crime, it doesn't fit the definition of a refugee." This legal complexity is why having a lawyer is so crucial for asylum seekers. The statistics are hard to ignore. According to Ms Pinheiro, you are ten times more likely to win relief from deportation if you are represented by an attorney and that ratio rises to 12 times higher if you're in detention. Location is also crucial. "If I'm adjudicating a case in California, the approval rate can be 30%. In Atlanta, it can be 1 to 2%. It really depends on the judge, the attorney and the court that you're in."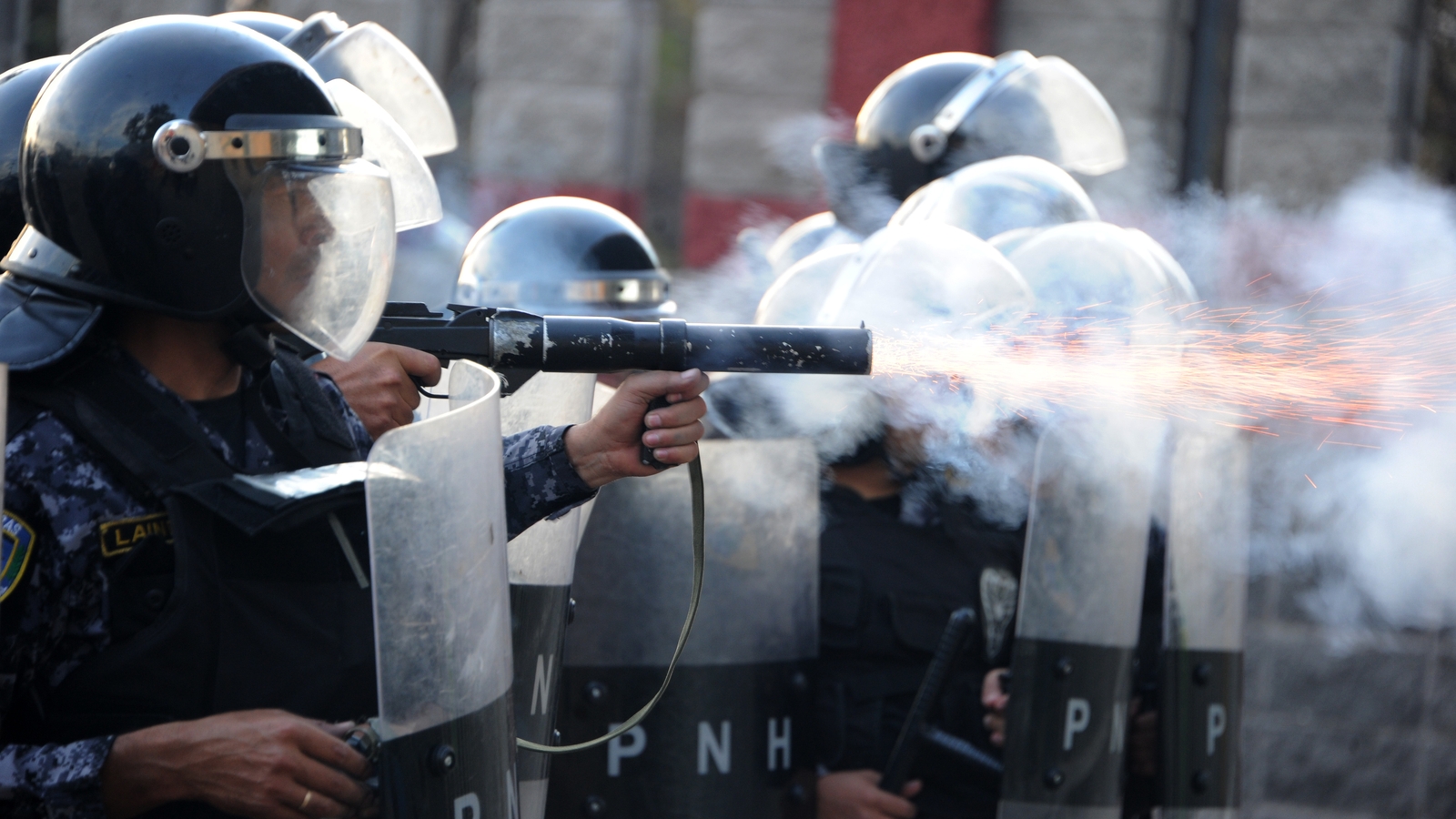 While the total number of migrants apprehended at the US-Mexico border is at its lowest level since the early 1970s, according to the US-based research and advocacy organisation WOLA, the number of apprehended unaccompanied children and families is on the rise again, increasing by 25% in 2017 than in the previous year. WOLA claims that this is because violence in El Salvador, and Honduras especially, is escalating.
Erika Pinheiro knows only too well the kind of violence that can cause an entire family to flee. "We see a lot of cases where young teenage girls are targeted by gang members who want to force them into a relationship. If they refuse, they kill their entire family. So that's why we see so many families fleeing. We see a lot of women and children, parents, grandparents heading towards the border. Once they reach the border they are all separated. We've even, in the last six months, seen hundreds of cases where young toddlers are ripped away from their parents and put into federal foster care while their parents are detained in another location and don't have any access to their children. So the US government is doing a lot to try and deter these people from seeking asylum even though they have very strong claims for relief."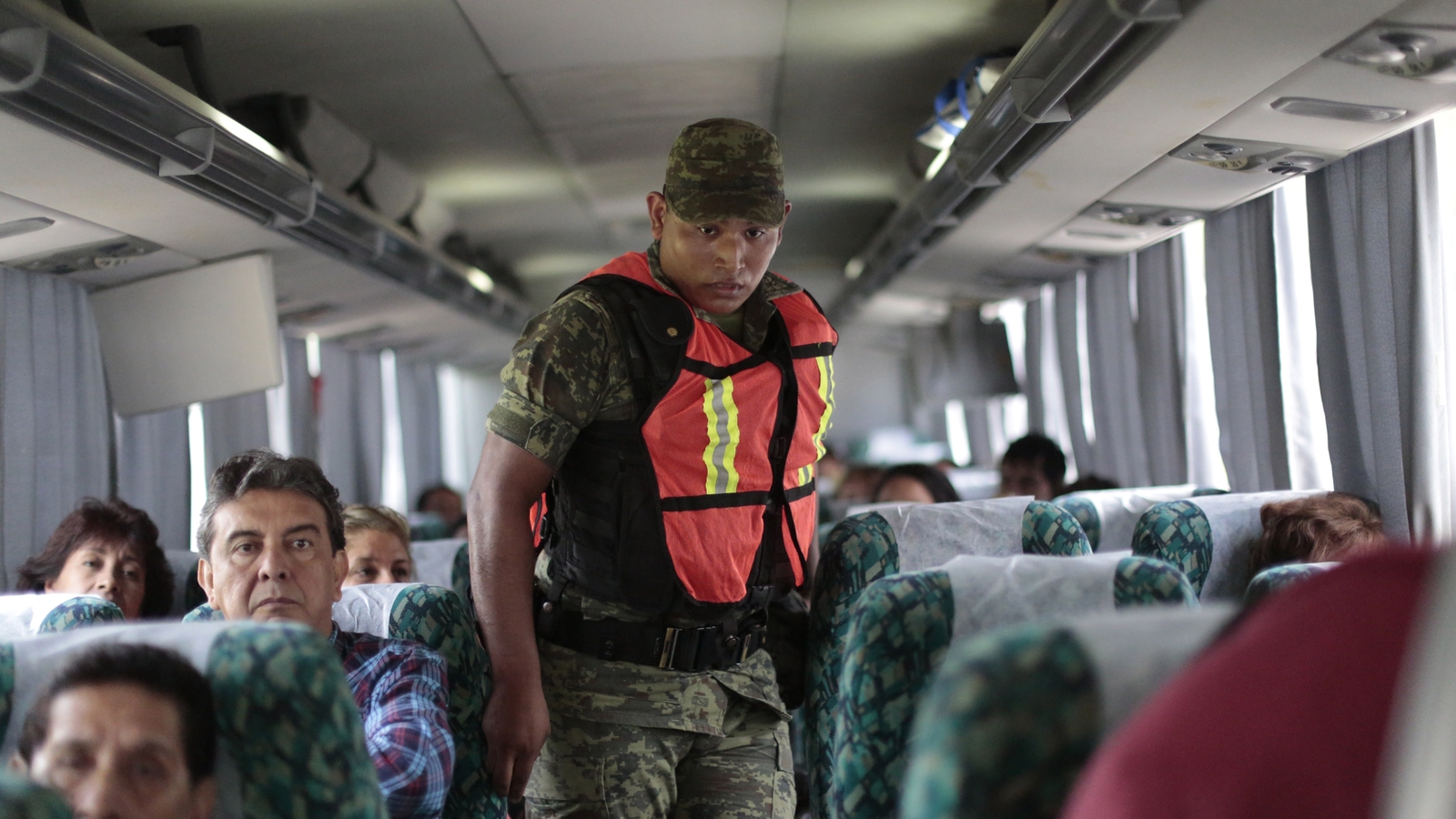 This practice of family separation is becoming increasingly prevalent. A recent opinion piece in The New York Times claimed that one Arizona-based organisation has 155 documented cases of children being taken from their parents. Furthermore, it maintained that the Trump administration was considering formalising this as policy. It cited comments made by Homeland Security Secretary Kirstjen Nielsen back in January about how separating families may 'discourage parents' from seeking refuge in the US. A separate piece, written for the same paper last December, recounts how a one-year old child was separated from his father who said they were fleeing gang violence in El Salvador. It took Jose Fuentes and his wife six days to confirm where their son was. US Immigration officials defended the separation, saying it was done to protect the child as Mr Fuentes didn't have adequate documentation to prove he was his father.
For people who have run a gauntlet of gangs and smugglers, of corrupt migration and security officials, of the physical and environmental dangers on the route north, this final risk of being separated from their children seems even more cruel than the gangs they left behind. But perhaps that's the point.
In 2005, a little over a year after the tragic death of Irish journalist Simon Cumbers, Irish Aid established the Simon Cumbers Media Fund to honour his memory. The aim of the Fund is to assist and promote more and better quality media coverage of development issues in the Irish media.