A assistant football coach who acted as a human shield to save others was among the 17 people killed in south Florida when a gunman opened fire this week in the second-deadliest shooting ever at a public school in the United States.
The suspect, a reputed gun lover who had been expelled from Marjory Stoneman Douglas High School in Parkland, was charged yesterday with 17 counts of premeditated murder, a day after the massacre.
Following are profiles of the victims, whose names were officially released yesterday evening by Broward County Sheriff Scott Israel.
The victims' loved ones have posted memorials on social media.
Aaron Feis, 37, Coach
Altruism and courage are what drove Feis, an assistant football coach, to give his life to save others, the local sheriff and others said.
"The kids in this community loved him, they adored him ... He was killed tragically, inhumanely, he did it protecting others," Sheriff Israel told a news conference.
In a tweet, the high school football team said MrFeis, who was married with a baby daughter, "selflessly shielded students from the shooter when he was shot. He died a hero".
It is with Great sadness that our Football Family has learned about the death of Aaron Feis. He was our Assistant Football Coach and security guard. He selflessly shielded students from the shooter when he was shot. He died a hero and he will forever be in our hearts and memories pic.twitter.com/O181FvuHl3

— MS Douglas Football (@MSDEagles) February 15, 2018
Scott Beigel, 35, Social science teacher
A teacher known for his selflessness, Mr Beigel was seen trying to lock his classroom door to protect his students when he was killed, pupil Kelsey Friend told local media.
She texted her mother as Mr Beigel lay bleeding, "My teacher's on the ground!" her mother told local media.
He also served as a staff member at Camp Starlight, a predominately Jewish summer camp in Starlight, Pennsylvania, which said in a Facebook post that he was a beloved friend and hero.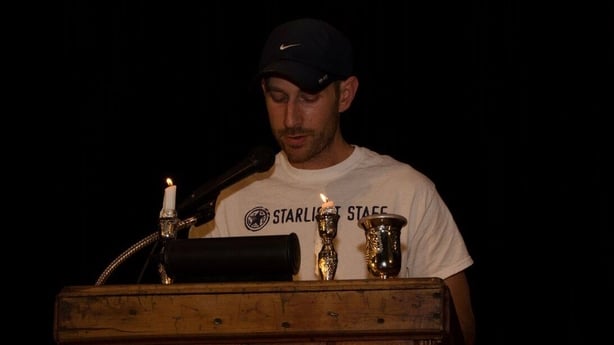 Chris Hixon, 49, Athletic Director
He was a wrestling coach who inspired all of the school's athletic teams to give their best, according to the South Florida Sun-Sentinel newspaper.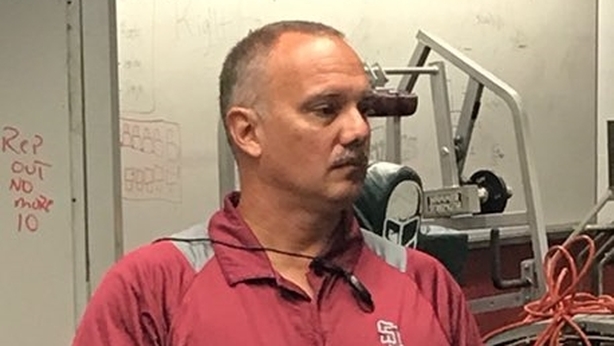 Under his leadership, the Eagle's baseball team won a state and national championship in 2016.
He was married with children.
Alyssa Alhadeff, 14, Student
Alhadeff was a dual athlete in athletics and football, her grandmother told a Miami television station.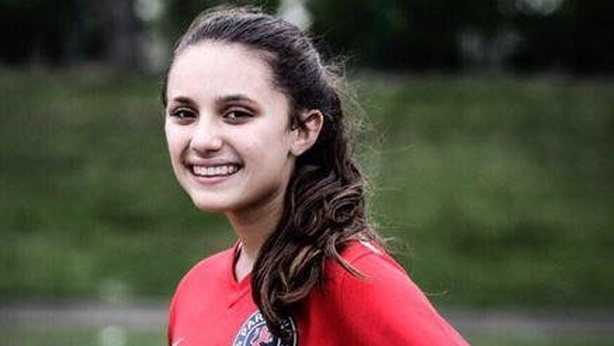 Parkland Soccer Club said on Facebook that she was a "loved and well respected member of our club" who would be "greatly missed".
Jaime Guttenberg, 14, Student
Tributes were also paid to Jamie Guttenberg on social media.
The freshman was described as a talented dancer who delighted her teachers with an impish sense of humour, according to Facebook posts.
"Dance in Heaven beautiful girl," posted mentor Michelle McGrath Gerlick.
Martin Duque, 14, Student
Brotherly love seemed to infuse the life of Martin Duque, who local media described as a freshman whose older brother Miguel graduated from Douglas High last year.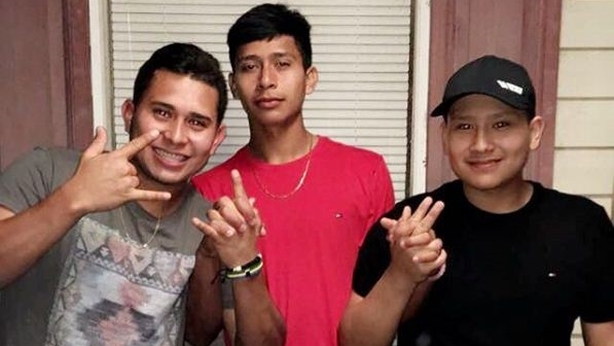 Alongside an Instagram photograph of the brothers embracing gin a handshake, Miguel wrote: "Words cannot describe my pain... I love brother Martin you'll be missed buddy."
Gina Montalto, 14, Student
The school's Color Guard was made that much brighter when the 14-year-old joined the squad, her instructors said on social media.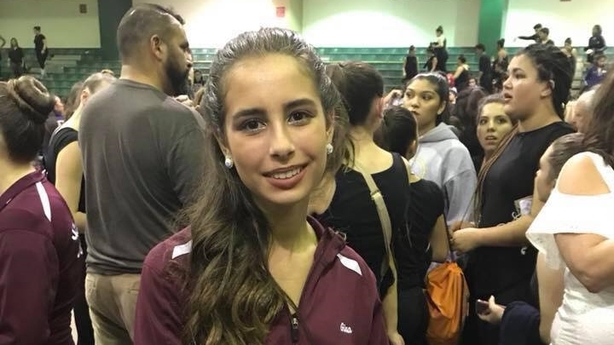 "She was a smart, loving, caring and strong girl who brightened any room she entered," her mother said on Facebook.
Joaquin Oliver, 17, Student
The Venezuela-born senior had a strong appreciation for music and sports, according to the trail of social media posts he left behind.
A new citizen in the US, the extroverted teen often joked around but also was very caring, friends told The Daily Beast.
Meadow Pollack, 18, Student
Senior Pollack was planning to attend Lynn University in Boca Raton, Florida, her father told the Palm Beach Post.
Family grounded her, she said on Facebook. "Nothing makes me happier than my grandma and her smile," read one of her posts.
Luke Hoyer, 15, Student
A sports-loving freshman, Hoyer played travel basketball and had plans to try out for the football team, his grandmother told FOX Carolina.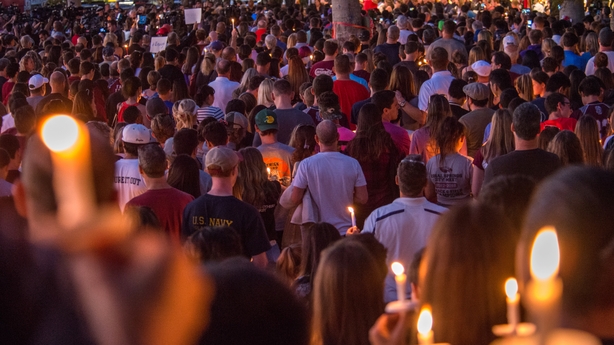 Alex Schachter, 14, Student
Music aficionado Schachter played trombone in the school marching band, the New York Times reported.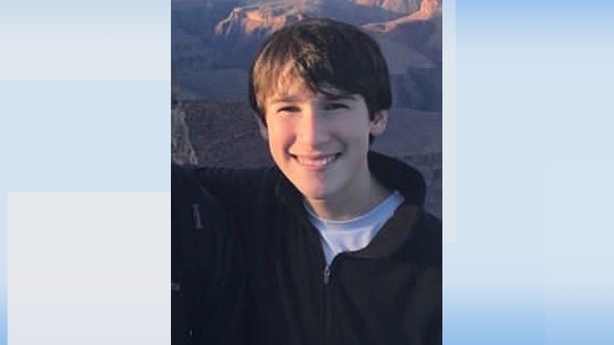 The freshman lived with his father, after his mother's death when he was five years old, the Times reported.
Peter Wang, 15, Student
A member of the Reserve Officers Training Corps, a school programme for prospective US military officers known as ROTC, Wang spent his final moments trying to help others, his cousin Aaron Chen told First Coast News.
Wang was last seen wearing his gray ROTC uniform and holding open a door open so other people could escape, his cousin said.
Alaina Petty, 14, Student
In a statement, her family said Petty was a member of the JROTC program and volunteered with the Helping Hands programme of the Church of Jesus Christ of Latter-day Saints, including a clean-up of the Keys after Hurricane Irma, according to the Miami Herald.
Her family described the teen as a vibrant and determined young woman, loved by all who knew her.
TAPS remembers 17 lives lost at Stoneman Douglas HS. Incl Navy Reservist Chris Hixon an OIF veteran, Alaina Petty a freshman in JROTC & Peter Wang - last seen in his JROTC uniform holding door so others could escape. We honor their lives, devoted & aspiring, in service to others. pic.twitter.com/6A54K1l1JB

— TAPS (@TAPSorg) February 16, 2018
Carmen Schentrup, 16, Student
An outstanding student, Schentrup distinguished herself in her senior year as a 2018 National Merit Scholar semi-finalist.
Nicholas Dworet, 17, Student
A leading athlete, Dworet, had earned a swimming scholarship to the University of Indianapolis.
In a statement, the University President, Dr Robert Manuel, said they will continue to support the Dworet family in the coming days.
Very sad news to share today. Read a statement from President Rob Manuel about the death of Nicholas Dworet: https://t.co/xFt0KkKO8b

— Univ of Indianapolis (@uindy) February 15, 2018
Cara Loughran, 14, Student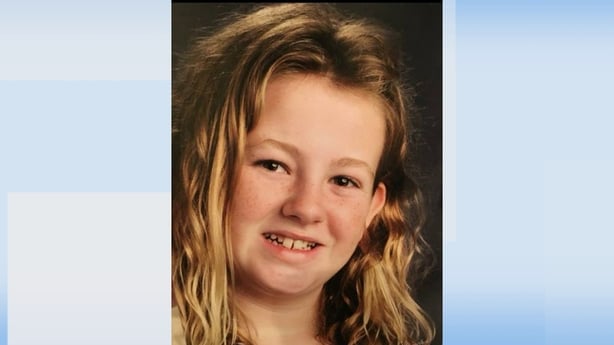 "RIP Cara, and fly with the angels. You will be greatly missed, and we will always love you and celebrate your beautiful life," Danny Vogel, her neighbour, wrote on Facebook.
A student who attended an Irish dancing school was among those killed in the #FloridaShooting https://t.co/qrsFl0KlIJ

— Brian O'Donovan (@BrianOD_News) February 16, 2018
Helena Ramsey, 17, Student
"Helena was a smart, kind hearted, and thoughtful person. She was deeply loved and loved others even more so. Though she was somewhat reserved, she had a relentless motivation towards her academic studies, and her soft, warm demeanour brought the best out in all who knew her," Curtis Page Jr, who described himself as a family member, said on Facebook.