Hurricane Irma threatened Cuba and the Bahamas as it drove towards Florida after lashing the Caribbean with devastatingly high winds.
One of the most powerful Atlantic storms in a century has left at least 21 people dead and a catastrophic destruction in its wake.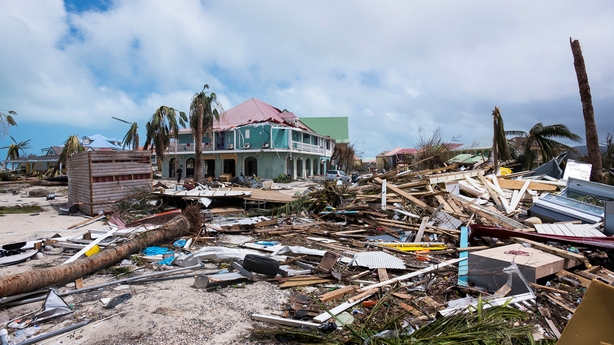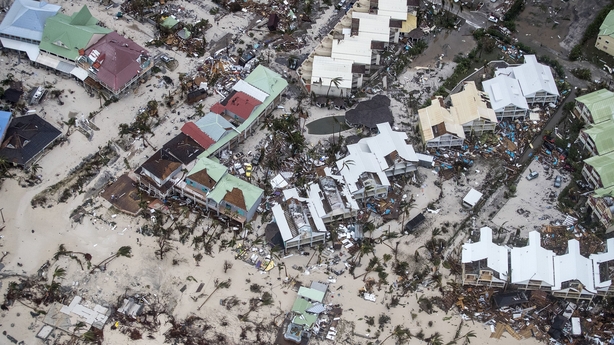 As Irma bore down on Florida, Governor Rick Scott issued a stark warning for residents to get out if they were in evacuation zones.
"We are running out of time. If you are in an evacuation zone, you need to go now. This is a catastrophic storm like our state has never seen," Mr Scott told reporters.
He said the storm's effects would be felt from coast to coast.
US President Donald Trump said in a video statement that Irma was "a storm of absolutely historic destructive potential".
He called on people to heed recommendations from government officials and law enforcement.
Irma was about 435km east of Caibarien on Cuba's central-north coast, and 655km southeast of Miami, the National Hurricane Center (NHC) said in an advisory at 1500GMT.
Hurricane conditions were spreading westwards over parts of Cuba and the central Bahamas.
The storm hammered the Turks and Caicos Islands after saturating the northern edges of the Dominican Republic and Haiti.
The "extremely dangerous" storm was downgraded from a rare Category 5, the top of the scale of hurricane intensity, to a Category 4 early today but it was still carrying winds as strong as 240km/h, the NHC said.
Irma was forecast to bring dangerous storm surges of up to six meters to the southeastern and central Bahamas, and up to three meters on parts of Cuba's northern coast.
The storm was predicted to hit southern Florida on Sunday.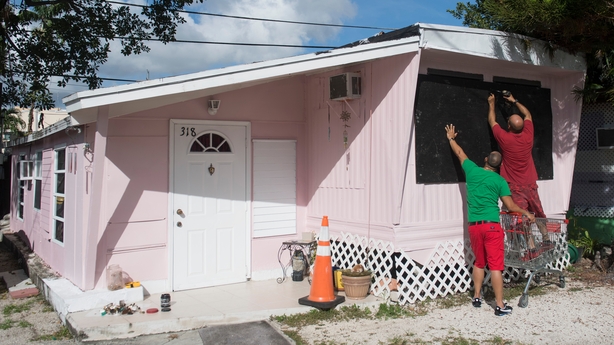 ---
Read More:
---
Cuba was at a near standstill as Irma began to drive up the northern coast from east to west offshore.
Schools and most businesses were closed, hundreds of thousands of people were evacuated, and train, bus and domestic air services around the island were cancelled.
Airports were closing to international flights as conditions warranted.
Irma was forecast to move closer to land as it approached the centre of Cuba later in the day and tomorrow, when it could seriously damage resorts on vulnerable keys.
Tourists, and even the dolphins that entertain them, were evacuated.
The storm was then predicted to veer north, sparing western Cuba and Havana.
In the Cuban fishing town of Caibarien, residents secured their roofs and moved belongings from low-lying coastal areas to houses higher up inland as the skies clouded over.
Most said they were worried but well prepared.
In the Bahamas, the government evacuated most people from the southern islands before the storm hit, with about 1,200 people airlifted to the capital, Nassau.
'Don't be complacent'
Irma was set to hit the US two weeks after Hurricane Harvey struck Texas, killing about 60 people and causing property damage estimated at as much as $180 billion in Texas and Louisiana.
Officials were preparing a massive response, the head of the Federal Emergency Management Agency said.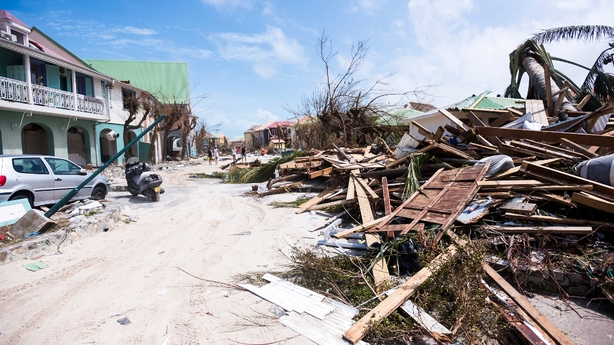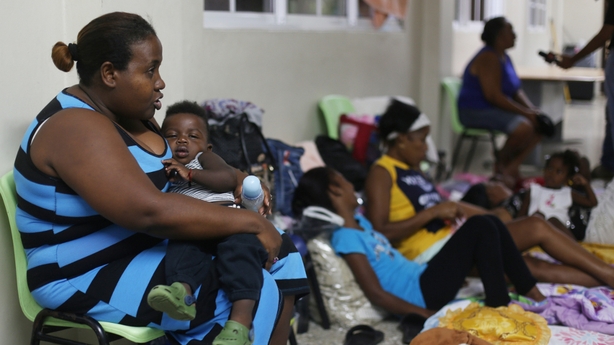 In several television interviews today, Florida's governor pleaded with residents to leave areas designated for evacuation, although he acknowledged frustration with buying fuel and handling bumper-to-bumper traffic on the roads.
"We're doing everything we can to get the fuel out," to filling stations, including police escorts, Mr Scott told ABC's Good Morning America programme.
Nearly one-third of all filling stations in Florida's metropolitan areas were out of gasoline, according toGasbuddy.com, a retail fuel price tracking service.
Along with high winds, the NHC predicted dangerous storm surge flooding in Florida, with as much as 3.5 meters in the state's southwest.
Largest evacuation in memory
Miami-Dade Mayor Carlos Gimenez said authorities have asked about 660,000 residents to evacuate, adding this was the largest evacuation he could remember in the county.
US Senator Bill Nelson of Florida said the state was far more prepared now than in 1992, when Hurricane Andrew devastated Florida.
Supermarkets in Miami were full of shoppers picking up last-minute supplies and food, and long lines of cars wrapped around the few filling stations still open.
A mandatory evacuation on Georgia's Atlantic coast was due to begin tomorrow, Governor Nathan Deal said.
Virginia Governor Terry McAuliffe added his state to those under a state of emergency, saying it looked increasingly likely that Virginia could see "significant impacts" from Irma.
US stocks were little changed today as investors assessed the financial impact of Harvey and tracked Irma.
The three major Wall Street indexes were on track to end the week lower, with many economists forecasting that third-quarter gross domestic product will take a hit due to the hurricanes.
As it roared in from the east, Irma ravaged a series of small islands in the northeast Caribbean, including Barbuda, St Martin and the British and US Virgin Islands, flattening homes and hospitals and ripping down trees.
A Reuters witness described the roof and walls of a solidly built house shaking hard as the storm rocked the island of Providenciales.
Even as they came to grips with the massive destruction, residents of the islands hit hardest by Irma faced the threat of another major storm, Hurricane Jose.
Jose, expected to reach the northeastern Caribbean tomorrow, was an extremely dangerous Category 4 storm, with winds of up to 240km/h, the NHC said.
Death toll rises
The death toll from Irma has risen as emergency services got access to remote areas.
French Interior Minister Gerard Collomb said nine people were killed, at least seven were missing, and 112 others were injured in St Barthelemy and the French part of St Martin.
France said it was deploying hundreds more police and other emergency personnel to the islands as it ramped up its response to the devastation in its overseas territories.
The Dutch government raised its estimate of casualties on its part of St Martin to two dead and 43 wounded.
Four people died in the US Virgin islands, a government spokesman said, and a major hospital was badly damaged.
The eastern Caribbean island of Barbuda was reduced to "rubble," and one person died, Prime Minister Gaston Browne said.
In the British overseas territory of Anguilla, another person was killed and the hospital and airport were damaged, emergency service officials said.
Three people were killed in Puerto Rico and a surfer was also reported killed in Barbados.
The storm passed just to the north of the island of Hispaniola, shared by the Dominican Republic and Haiti, damaging roofs and causing flooding and power outages as it approached the Haitian side.
One man was reported missing after trying to cross a river in Haiti's Central Plateau region, and the government said about 10,000 people were in emergency shelters.