A bomb disposal team was deployed to a property being searched in Wigan following an arrest linked to the Manchester terror attack.
Police are continuing to guard the terraced house in Springfield Street, which was evacuated on after the discovery of "potentially suspicious items".
Greater Manchester Police said officers had been at the address since Wednesday evening, following the arrest of a man said by witnesses to be carrying a suspicious package.
A bomb disposal unit van arrived in Wigan Lane, near to the junction of Springfield Street, at about 7.15pm.
It drove off shortly after 9.05pm and about five minutes later residents in the area were told they were now free to return to their homes.
A GMP spokesman said: "We made an arrest in Wigan yesterday in connection with the investigation into the incident at Manchester Arena.
"Following this arrest, a house in Wigan was raided this morning and is currently being searched.
"Potentially suspicious items were found at the address and a large cordon has been put in place as EOD (explosive ordnance disposal) make an assessment.
"We have a number of officers on the ground and are evacuating people as a matter of precaution as public safety is paramount to our investigation.
"We are working with the local authority to accommodate those who have been evacuated."
'Significant' arrests made in investigation
Earlier Greater Manchester Police Chief Constable Ian Hopkins described arrests made by police hunting the network behind the Manchester Arena bombing as "significant".
He also said some of the items seized in raids are "very important".
In a statement, Mr Hopkins said: "I want to reassure people that the arrests that we have made are significant, and initial searches of premises have revealed items that we believe are very important to the investigation.
"These searches will take several days to complete, as you would expect, therefore there will be some disruption.
"However, it is important that we continue with these searches."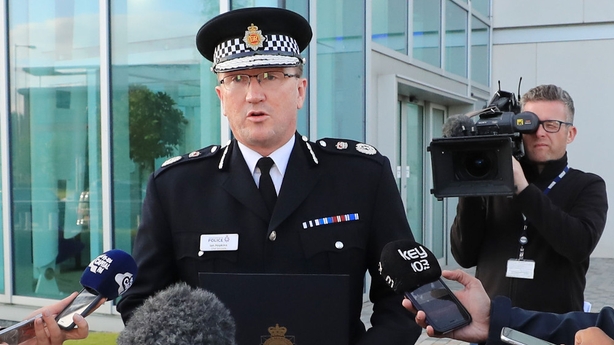 This morning bomb disposal units responded to a call at a college in Manchester which turned out to be a false alarm, police said.
They said a "possible suspicious package... has now been deemed safe and the cordon has been removed".
Police had said EOD (Explosive Ordnance Disposal) units had been called to the site in Hulme, an area just south of the city centre.
It said several roads in the area were closed.
Meanwhile, two men have been arrested by counter-terrorism police in Manchester in connection with Monday's attack, bringing the number in UK custody to eight.
Police have scrambled to close down a network around the Manchester suicide bomber with arrests in Britain and Tripoli, as details about the investigation were leaked to US media, infuriating authorities who fear a second attack is imminent.
British-born Salman Abedi, 22, who was known to security services, killed 22 people at a concert venue packed with children on Monday.
Authorities believe he had help in building the bomb, which photographs published by the New York Times showed was sophisticated and powerful, and that his accomplices could be ready to strike again.
One of the men was detained following searches of an address in the Withington area of the city, while another was arrested in a part of Greater Manchester that was not disclosed.
A woman arrested in the Blackley area of Manchester yesterday has been released without charge.
The investigation into the Manchester Arena atrocity has continued apace as security agencies swooped on the suicide bomber's suspected "network".
Yesterday, a series of raids were executed across Manchester, Wigan and Nuneaton, Warwickshire, while Salman Abedi's brother and his father Ramadan were detained in Libya.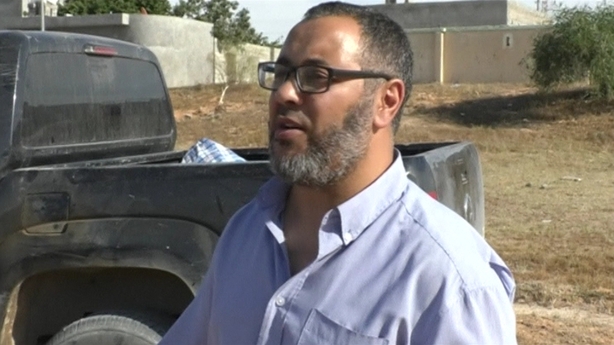 In the early hours of this morning, counter-terrorism police carried out a controlled explosion at a property in the Moss Side area of Manchester, although no arrests were reported by police.
British Prime Minister Theresa May will express her concerns at a NATO meeting in Brussels today to US President Donald Trump about photographs in US media of apparent debris from the bombing.
She will also urge NATO allies to take on a greater role in the fight against terrorism.
Campaigning in the UK general election will resume on a phased basis today, firstly on local level before resuming nationally tomorrow.
In the UK, a minute's silence was observed this morning as a mark of respect to those who died in Monday night's terrorist attack.
British Ambassador Robin Barnett says outpouring of sympathy and concern across Ireland over Manchester attack has been 'truly remarkable' pic.twitter.com/6I4PJcu4fd

— RTÉ News (@rtenews) May 25, 2017
Officials from security agencies have met Taoiseach Enda Kenny at Government Buildings this morning in the wake of the attack in Manchester.
Mr Kenny convened the meeting of representatives from defence, justice, transport and health facilities to examine security issues.
It was important, he said, to give an assurance that everything humanly possibly was being done and put in place to protect the citizens of Ireland.
He has also indicated that the Government is considering setting up a Security and Intelligence Unit.
Britain's ambassador to Ireland, Robin Barnett, has said the outpouring of sympathy across Ireland, in the wake of the Manchester terror attack, has been "truly remarkable" and an indicator of the close ties between both countries.
Speaking to RTÉ's Morning Ireland, Mr Barnett said that the attack was targeted at an especially vulnerable group and it was tragedy that has touched the whole world.
Abedi's brother and father arrested
Abedi, who was born in Manchester in 1994 to Libyan parents, blew himself up on Monday night at the Manchester Arena indoor venue at the end of a concert by US pop singer Ariana Grande attended by thousands of children and teenagers.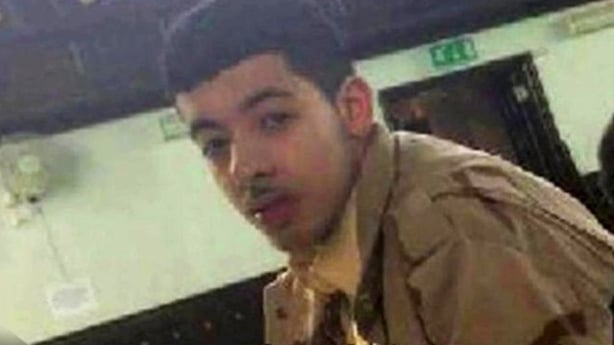 Police in Tripoli yesterday arrested Abedi's younger brother and his father, who said he did not expect the attack.
"I spoke to [Salman Abedi] about five days ago ... there was nothing wrong, everything was normal," Ramadan Abedi told Reuters, moments before he was arrested.
A spokesman for the local counter-terrorism force said his brother Hashem Abedi was arrested on suspicion of links with the so-called Islamic State and was suspected of planning to carry out an attack in the Libyan capital.
The first arrest made in Britain on Tuesday was reported by British and US media to be Abedi's older brother.
British interior minister Amber Rudd has said the bomber had recently returned from Libya.
Her French counterpart Gerard Collomb said he had links with IS and had probably visited Syria as well.
Authorities in Britain have become increasingly angered by US leaks from the investigation, including the bomber's name on Tuesday and the photos of blood-stained fragments from the bomb yesterday.
British police chiefs said the breaches of trust between security service partners were undermining their efforts.
Ms Rudd had yesterday scolded US officials for leaking details.
US President Donald Trump has vowed to bring anyone caught leaking US intelligence to justice after British police stopped sharing information about the bombing
The Manchester bombing has raised concern across Europe.
Cities including Paris, Nice, Brussels, St Petersburg, Berlin and London have suffered militant attacks in the last two years.