The wave of cyber attacks wreaking havoc across the globe is "at an unprecedented level", the European Union's law enforcement agency Europol has said.
The attacks will "require a complex international investigation to identify the culprits", the agency said in a statement.
French carmaker Renault said this morning it was among those hit by the global ransomware cyber attack that has infected tens of thousands of computers in nearly 100 countries.
It was the first major French company to report being affected by the malicious malware.
Production at Nissan's manufacturing plant in Sunderland, northeast England, has been affected.
A company spokesperson declined to confirm media reports that production at the plant, which employs 7,000, had been halted.
German rail operator Deutsche Bahn said its systems were infected.
It said train services were not disrupted but some electronic boards at stations announcing arrivals and departures had been affected.
At least two of Indonesia's major hospitals have also been struck in the cyber attack, a government official said.
Ransomware - Questions and answers
The most disruptive attacks were reported in Britain, where hospitals and clinics were forced to turn away patients after losing access to computers.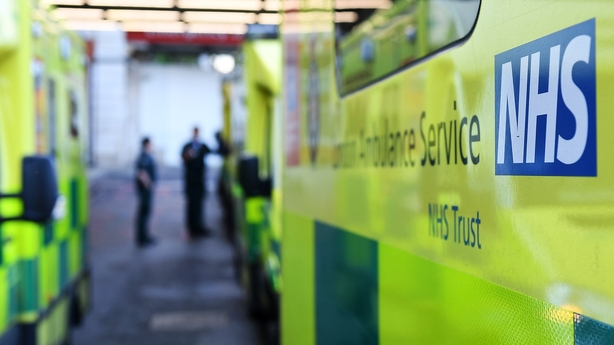 The British government this morning said it did not yet know who was behind yesterday's global cyber attack that disrupted the UK's health system.
This afternoon, a UK interior minister said 97% of health service trusts are working as normal in the wake of the attack.
In Asia, some hospitals, schools, universities and other institutions were affected, although the full extent of the damage is not yet known because it is the weekend.
"I believe many companies have not yet noticed," said William Saito, a cyber security adviser to Japan's government. "Things could likely emerge on Monday."
China's official Xinhua news agency said some secondary schools and universities had been affected, without specifying how many or identifying them.
International shipper FedEx said some of its Windows computers were also infected.
Only a small number of US-headquartered organisations were hit because the hackers appear to have begun the campaign by targeting organisations in Europe, said Vikram Thakur, principal research manager at Symantec.
By the time they turned their attention to the US, spam filters had identified the new threat and flagged the ransomware-laden emails as malicious, he added.
Some experts said the threat had receded for now, in part because a British-based researcher, who declined to give his name, registered a domain that he noticed the malware was trying to connect to, limiting the worm's spread.
Finance chiefs from the Group of Seven rich countries will today commit to join forces to fight the growing threat of international cyber attacks, according to a draft statement of a meeting they are holding in Italy.
The discussions were said to have been scheduled before yesterday's attacks.
Cyber extortionists tricked victims into opening malicious malware attachments to spam emails that appeared to contain invoices, job offers, security warnings and other legitimate files.
The ransomware encrypted data on the computers, demanding payments of $300 to $600 to restore access.
Security researchers said they observed some victims paying via the digital currency bitcoin, though they did not know what percent had given in to the extortionists.
Researchers with security software maker Avast said they had observed 57,000 infections in 99 countries, with Russia, Ukraine, and Taiwan the top targets.