Guns mostly fell silent in Syria and Russian air raids have stopped, as a cessation of hostilities appeared to hold for its first day.
The United Nations has described the truce as the best hope for peace in five years of civil war.
Under the US-Russian accord accepted by President Bashar al-Assad's government and many of his enemies, fighting should cease, so aid can reach civilians and talks can open to end a war that has killed more than 250,000 people and made 11 million homeless.
Russia, which says it intends to continue strikes against areas held by Islamist fighters that are not covered by the truce, said it would suspend all flights over Syria for the first day to ensure no wrong targets were hit by mistake.
Rebels reported what they described as occasional government violations, and one commander warned that unchecked, the breaches could lead to the agreement's collapse.
A Syrian military source denied the Syrian army was violating the truce agreement.
State media described rocket attacks near Damascus and several deadly attacks by the self-styled Islamic State group.
But overall the level of violence was far reduced.
"Let's pray that this works because frankly this is the best opportunity we can imagine the Syrian people has had for the last five years in order to see something better and hopefully something related to peace," UN Syria envoy Staffan de Mistura said.
He said he expected occasional breaches of the agreement but called on the parties to show restraint and curb escalation.
The agreement is the first of its kind to be attempted in four years and, if it holds, would be the most successful truce of the war so far.
Washington said it was time for Russia to show it was serious about halting fighting by honouring a commitment not to strike Syrian groups that are part of the moderate opposition.
'The world is watching' - Obama says the only way to defeat IS is to end Syria's 5 year civil war, as a truce beginshttps://t.co/RyBRS6DZNJ

— RTÉ News (@rtenews) February 27, 2016
But there are weak spots in a fragile deal which has not been directly signed by the Syrian warring parties and is less binding than a formal ceasefire.
Importantly, it does not cover powerful jihadist groups such as Islamic State and the Nusra Front, al Qaeda's branch in Syria.
Islamic State has claimed responsibility for a suicide car bomb in Hama province that exploded earlier.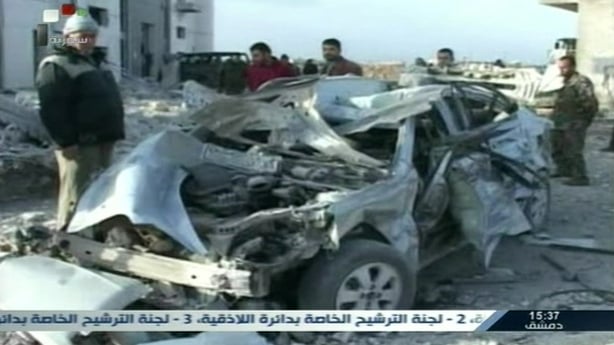 Nusra has called for redoubled attacks.
Moscow and Damascus said they will continue to fight those groups, and other rebels said they fear this may be used to justify attacks against them.
Sergei Rudskoi, a lieutenant-general in the Russian air force, told a news briefing that Moscow had sent the United States a list of 6,111 fighters who had agreed to the ceasefire deal and 74 populated areas which should not be bombed.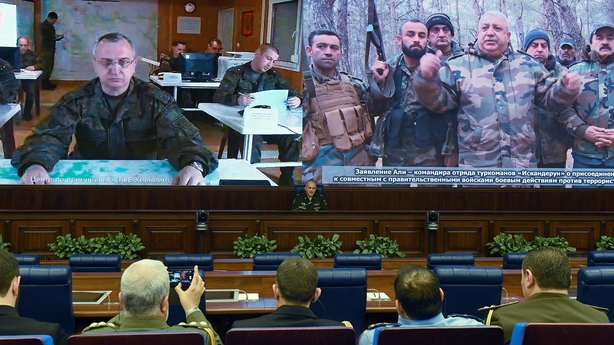 A rebel fighter said government forces briefly fired artillery at a village in Aleppo province, which he said was under the control of the Levant Front, another group under the umbrella of the Free Syrian Army which has backed the truce.
Nevertheless he said the front line was quieter than before the agreement took effect.