US President Joe Biden has said he is "deeply disappointed" with a Supreme Court ruling that expands the right to carry firearms in public across the country.
The ruling, which comes as the country grapples with a shocking surge in gun crime, strikes down a New York law that required a permit to carry a firearm.
The 6-3 ruling, with the court's conservative justices in the majority and liberal justices in dissent, found that the state's law, enacted in 1913, violated a person's right to "keep and bear arms" under the US Constitution's Second Amendment.
"I am deeply disappointed by the Supreme Court's ruling," Mr Biden said in a statement.
"This ruling contradicts both common sense and the constitution, and should deeply trouble us all."
The justices overturned a lower court ruling, throwing out a challenge to the law by two gun owners and the New York affiliate of the National Rifle Association, an influential gun rights group closely aligned with Republicans.
The decision represents the court's most important statement on gun rights in more than a decade.
The court in 2008 recognised for the first time an individual's right to keep guns at home for self-defence in a case from the District of Columbia, and in 2010 applied that right to the states.
Earlier this month, thousands of people took to the streets in the US to push for action on the devastating gun violence plaguing the country.
Two recent horrific shootings - one at a Texas elementary school that killed 19 young children and two teachers and another at a New York supermarket that left ten people dead - helped spark the call for the protests.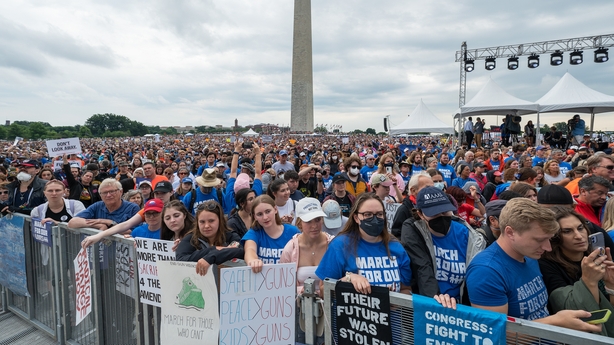 Today's Supreme Court ruling underscored how the 6-3 conservative majority on the court is sympathetic to an expansive reading of Second Amendment rights.
Under the New York law's "proper cause" requirement, applicants seeking an unrestricted concealed carry permit must convince a state firearms licensing officer of an actual, rather than speculative, need for self-defence.
Officials could also grant licences restricted to certain activities, such as hunting or target practice.
The ruling could lead to many more people securing the licences to carry concealed handguns in the state, undermine similar restrictions in other states and imperil other types of state and local firearms restrictions nationwide by requiring judges to scrutinise them with a more sceptical eye under the Constitution.
Firearms safety groups and gun control activists feared that a sweeping ruling against New York could undermine gun measures such as "red flag" laws targeting the firearms of people deemed dangerous by the courts.
These laws include expanded criminal background checks for gun buyers and restrictions on selling untraceable "ghost" guns assembled from components purchased online.
They also feared that such ruling could jeopardise bans on guns in sensitive places such as airports, courthouses, hospitals and schools.
The US Senate is poised later for a vote to advance a bipartisan gun control bill that supporters hope will help curb mass shootings in what could become the first new federal gun law in decades.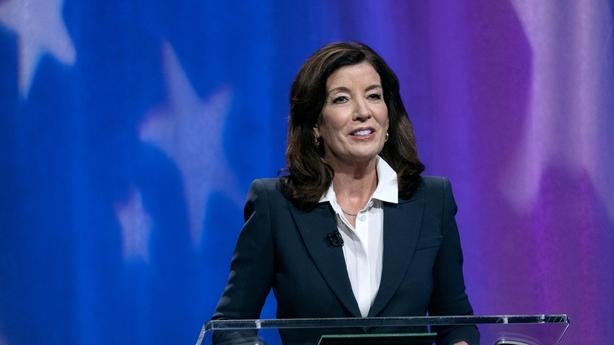 New York's governor Kathy Hochul said the ruling was a "dark day".
"Shocking, absolutely shocking, that they have taken away our rights to have reasonable restrictions," she told reporters.
"We can have restrictions on speech - you can't yell fire in a crowded theatre, but somehow there's no restrictions allowed on the Second Amendment," she said, referring to the constitutional amendment allowing Americans the right to bear arms.
"I'm sorry this dark day has come," she added.
America's powerful gun lobby, the NRA welcomed the landmark ruling.
"NRA wins SCOTUS case!" the National Rifle Association tweeted, using the acronym for the US Supreme Court.