Nineteen children and two teachers died in a shooting at a Texas primary school on Tuesday.
The children were all aged between seven and ten.
The school shooting was the deadliest in the US in almost a decade.
Details have started to emerge about some of the victims.
Online GoFundMe pages have been set up for the community and for some of the families, aiming to raise funds to pay for funerals.
---
Amerie Jo Garza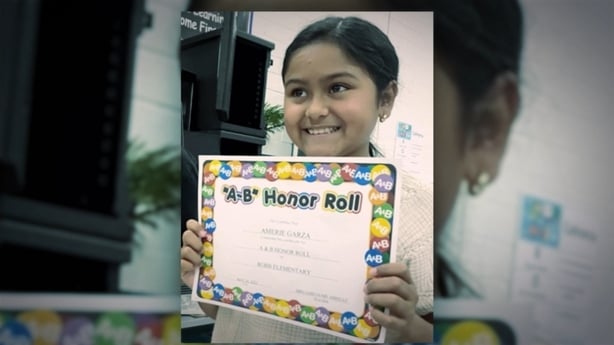 Amerie Jo Garza, described as a young girl with a brilliant smile, had just celebrated her 10th birthday in mid-May.
For unbearably long hours on Tuesday, her father Angel Garza had no news of her.
"I don't ask for much or hardly even post on here but please it's been 7 hours and I still haven't heard anything on my love," he wrote on Facebook, along with a photo of him hugging his grinning daughter.
Several hours later, he posted again.
"Thank you everyone for the prayers and help trying to find my baby," he said. "My little love is now flying high with the angels above."
"I love you Amerie Jo. Watch over your baby brother for me."
---
Jose Flores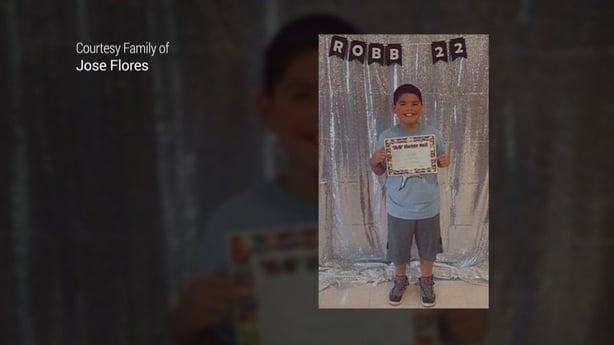 Ten-year-old Jose Flores "loved going to school," his uncle Christopher Salazar told The Washington Post.
"He was a very happy little boy. He loved both his parents... and loved to laugh and have fun," Salazar said of the fourth grader, adding: "He was very smart."
Just hours before the shooting, Flores received an award for making the school honour roll.
---
Xavier Lopez
REST IN PEACE, XAVIER LOPEZ.

We're learning more about the victims of the Uvalde school shooting, and 10-year-old Xavier's family shared this picture of him. His mother attended his awards ceremony at school shortly before the shooting.

Latest updates: https://t.co/VgPBEX9r0Q pic.twitter.com/Ch5VVA9BsP

— WFAA (@wfaa) May 25, 2022
Xavier Lopez, 10, "loved to dance," his uncle Benito Martinez told Fox News on Tuesday night.
"Oh man, he would dance even when he sweated but he didn't care," Mr Martinez said of his young nephew.
"This past Sunday he was at my daughter's birthday party," Mr Martinez said, smiling at the memory.
"He was dancing."
---
Ellie Garcia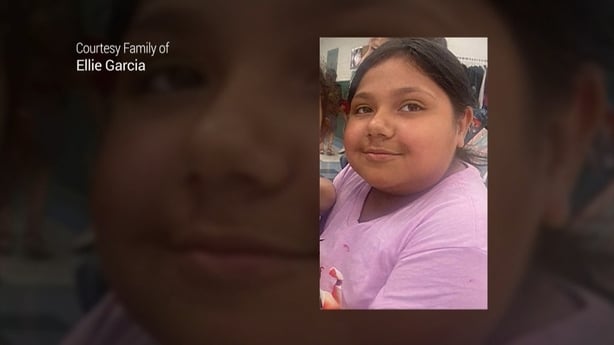 "Our Ellie was a doll and was the happiest ever," Ellie Garcia's father, Steven Garcia, wrote on Facebook.
"I was gonna DJ for her at her party like she wanted me too!!!"
"Mom and Dad love you never forget that and please try and stay by our side," he added.
Ellie's mother Jennifer Lugo also posted many photos of her daughter on social media.
"My heart is broken," she wrote alongside a photo of Ellie at her first communion in 2021, dressed in white and beaming at the camera.
"I feel so numb. I miss you baby!!!!!"
---
Eva Mireles
Eva Mireles was one of two teachers killed by the 18-year-old gunman. In her early 40s, she had been teaching for 17 years.
She loved running and hiking, according to a short biography of her, posted on the school website.
Ms Mireles went to work, teaching fourth grade in the small Texas town of Uvalde, but she never came home.
She was trained in bilingual and special education. She taught fourth grade children, generally nine or ten years old, her cousin Cristina Arizmendi Mireles said on Facebook.
"My beautiful cousin! Such a devastating day for us all! My heart is shattered into a million pieces," Ms Arizmendi Mireles said.
In a short biography posted on the school district's website, Ms Mireles had written she had "a supportive, fun, and loving family" comprised of her husband, her college graduate daughter, and "three furry friends".
Her husband, Ruben Ruiz, is a police officer at the school district's police force, the agency investigating the massacre.
"I love running, hiking, and now you just might see me riding a bike!!" Ms Mireles wrote on the website.
Her aunt, Lydia Martinez Delgado, grieved for her niece in a Facebook post, asking for prayers for her family and the entire town of Uvalde
"I'm furious that these shootings continue. These children are innocent. Rifles should not be easily available to all. This is my hometown, a small community of less than 20,000. I never imagined this would happen to especially loved ones," Ms Martinez Delgado said in a statement.
"All we can do is pray hard for our country, state, schools, and especially the families of all," the statement said.
There were two days left in the school year when the massacre unfolded. The school district cancelled classes for the remainder of the school year and has established grief counselling for the survivors.
My sweet mommy , I will miss you forever. 🤍🕊 pic.twitter.com/SIxKrgX6Xi

— Adalynn ✞💛 (@addy_celeste) May 25, 2022
---
Irma Garcia
Irma Garcia had been teaching for 23 years at Robb Elementary and had been a co-teacher with Ms Mireles for five years.
The mother-of-four had been married for 24 years and loved to barbecue with her husband and listen to music.
Her eldest son is in the US Marines, while another is attending Texas State University.
Her eldest daughter is a sophomore in high school, and her youngest is in seventh grade.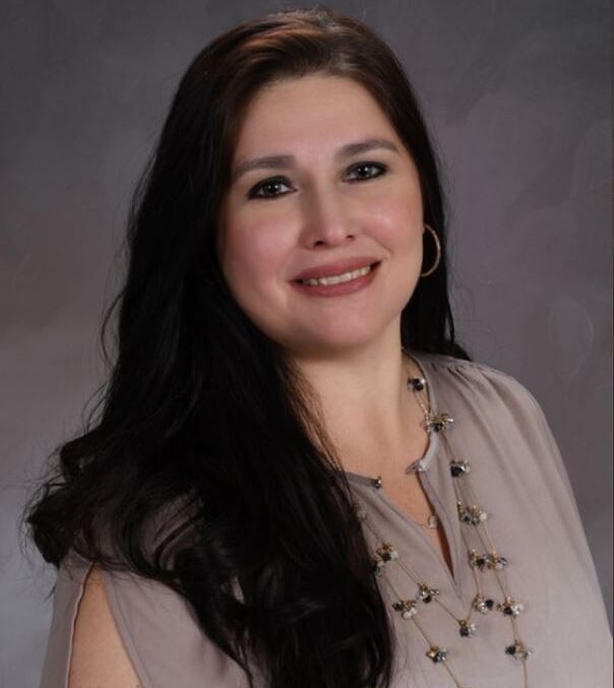 ---
Jacklyn Cazares
The father of ten-year-old Jacklyn Cazares said that his daughter would do anything for anybody.
"She touched a lot of people...she was a little firecracker," Jacinto Cazares said.
---
Tess Mata
Student Tess Mata has been remembered fondly by her sister Faith who said she mostly remembers the fun times they had together during what she described as a "crazy and difficult time" for her family.
"Sissy I miss you so much," Faith wrote on Facebook.
"I just want to hold you and tell you how pretty you are, I want to take you outside and practice softball, I want to go on one last family vacation, I want to hear your contagious laugh, and I want you to hear me tell you how much I love you".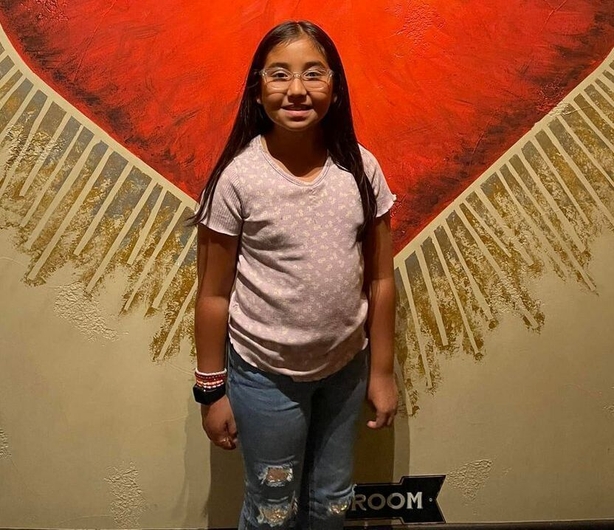 ---
Nevaeh Alyssa Bravo
Nevaeh Alyssa Bravo was ten years of age, and a student of Robb School in Uvalde, Texas.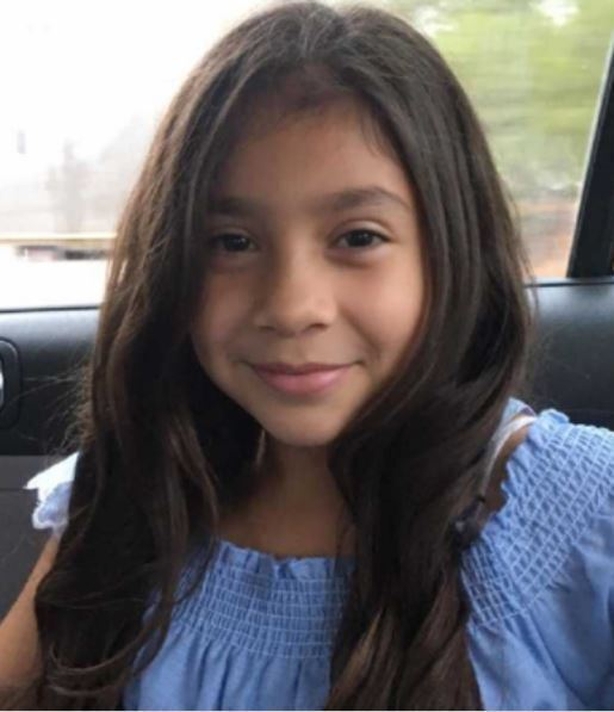 ---
Alexandria Aniyah Rubio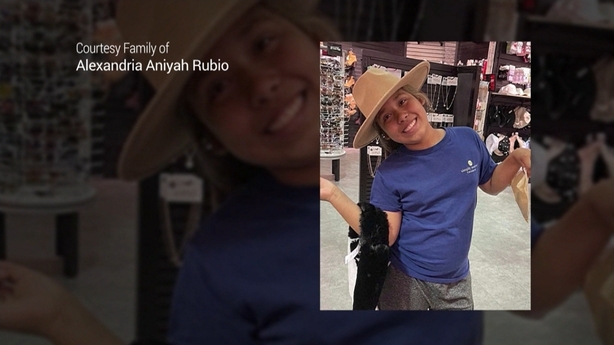 Alexandria Aniyah Rubio, a fourth grader at Robb Elementary, was beaming with pride on Tuesday in a family photo posted on Facebook by her mother showing the girl holding an "A" Honour Roll certificate she earned for excellent school grades.
"We told her we loved her and would pick her up after school," said Alexandria's mother Kimberly Mata-Rubio in the Facebook post.
"We had no idea this was goodbye".
---
Uziyah Garcia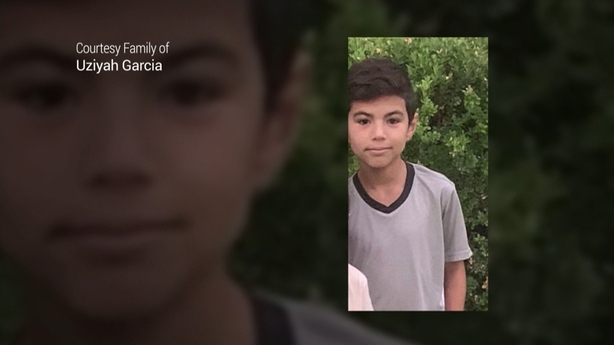 ---
Read More:
Texas gunman sent online warning minutes before attack
Biden says US must 'stand up' to gun lobby after Texas tragedy
Two decades of deadly gun violence in US schools
---
Makenna Lee Elrod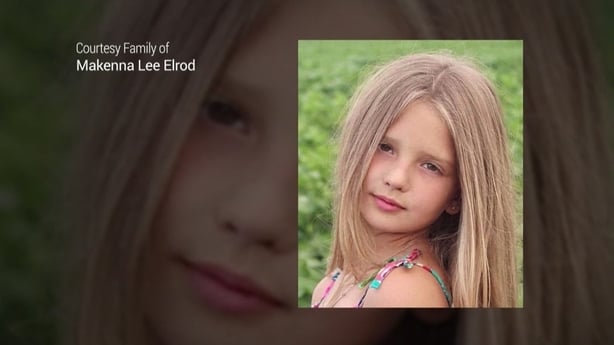 ---
Rojello Torres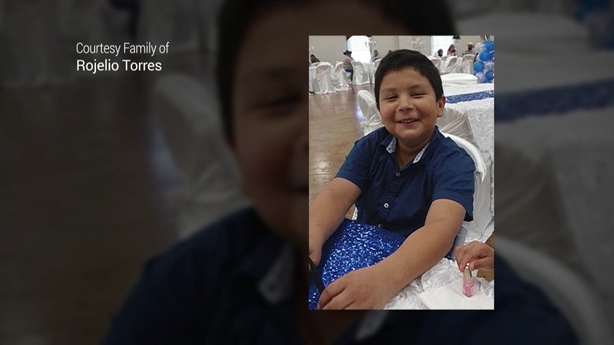 ---
Jayce Carmelo Luevanos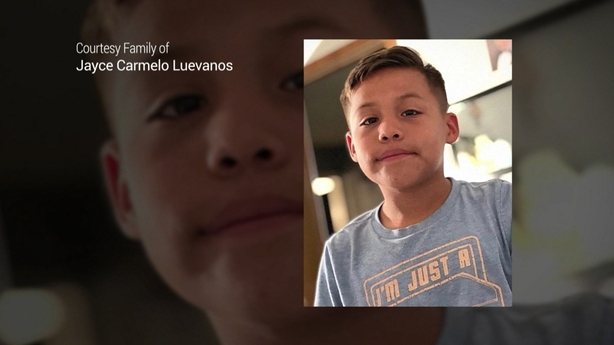 ---
Eliahana Torres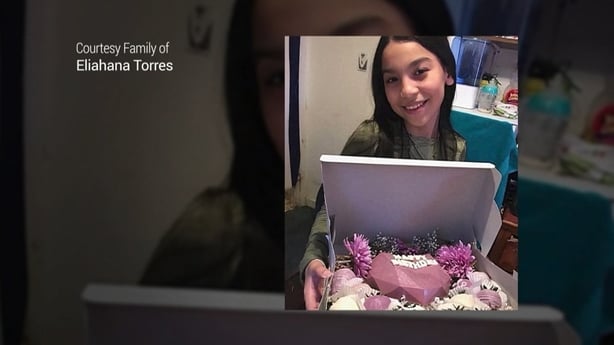 ---
Jailah Silguero