As you enter the town of Sweetwater, Texas, you are greeted by a welcome sign that is made from a wind turbine blade.
It is in recognition of the fact that the town is surrounded by some of the biggest wind farms in the world.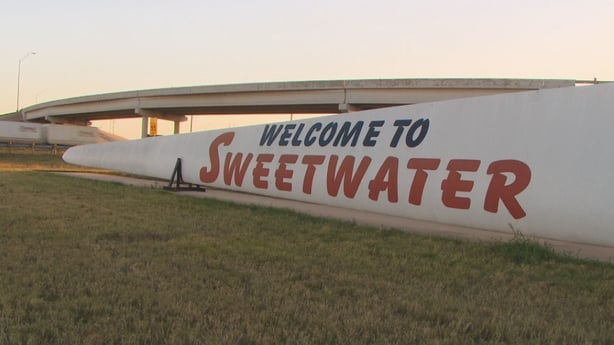 Across the road from the Sweetwater Cemetery is a graveyard of a different kind: a turbine graveyard where thousands of enormous, disused turbine blades lie across a vast field.
Ken Becker of the Sweetwater Economic Development Agency said that a company had intended to recycle the parts but it has not happened yet.
"They were trying to find of a way of reusing this material and to make wind energy greener than it already is. So far it hasn't been possible, financially, to make that happen but hopefully sometime in the future it will," Ken said.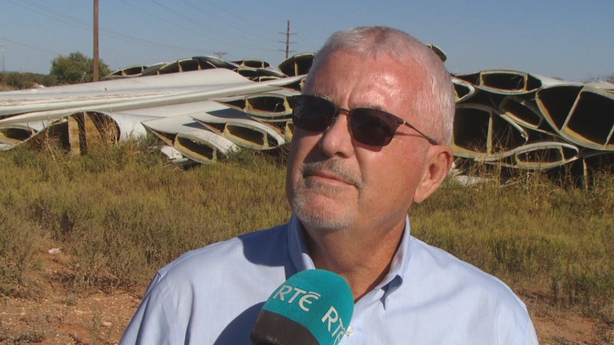 The reason there are so many disused wind blades here is because there are so many wind turbines in the surrounding plains, thousands of them, stretching as far as the eye can see.
Dealing with disused wind turbine parts is becoming somewhat of an issue for the industry but a team of researchers in Cork could have the answer.
Engineers at the Munster Technological University are using old turbine blades to create a pedestrian bridge which will soon be installed on the Midleton to Youghal Greenway.
They would find no shortage of raw materials in Texas, a state that has become one the biggest producers of wind energy in the world.
Ed Hirs, a lecturer in energy economics at the University of Houston, said climate, geography and infrastructure have all made Texas the perfect place for renewables like wind and solar.
"We've got the largest wind farms in the US and bigger than most countries in the world and that is in west Texas. We have yet to address offshore wind here and we are just starting to get around to that," Ed said.
"The Gulf Coast is magnificently situated for wind power and we have plenty of infrastructure there. We are repurposing oil rigs for wind turbines like what has been done in the North Sea," he added.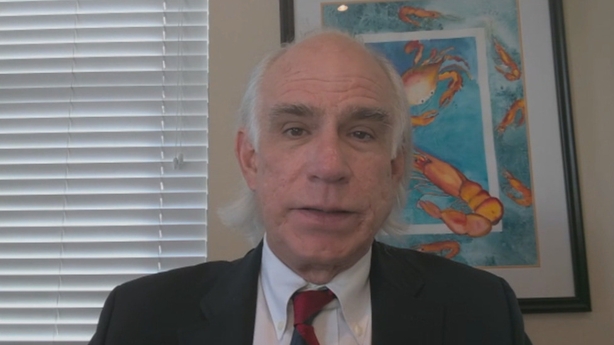 In February, an unprecedented winter storm hit Texas and overwhelmed the power grid causing widespread blackouts.
Millions of homes were left without heat, power or water and hundreds of people died.
At first, the Governor of Texas, Greg Abbott, blamed frozen wind turbines and solar panels.
It transpired that underinvestment in the grid and problems with the natural gas supply were also to blame - but it was a reminder of the tensions that still exist between those who favour old, traditional fossil fuels over renewable energy, even at a time when calls to cut carbon emissions are growing ever louder amid a worsening climate crisis.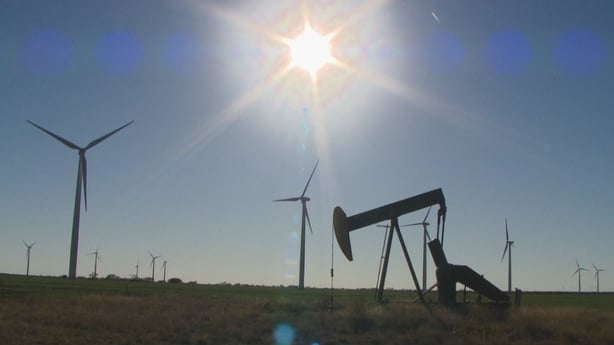 Back in the town of Sweetwater, Ken Becker said there are no tensions between the old and the new - pumpjacks turn in oil fields that are surrounded by wind turbines and solar panels.
"We have solar here, we have wind here, we even have a company that makes nuclear products - we are fans of all of the above," Ken said.
In an area where oil was once king, there are new challengers for the throne.