James 'Ooker' Eskridge is the mayor of Tangier Island.
The area that he represents is shrinking fast and from his small crabbing boat, he pointed to various bodies of water that used to be part of the island.
"There was a schoolhouse, a store and homes here," he said, looking out across the waves.
"They are all under water now. There used to be a graveyard here and over there you can see gravestones that have washed up on the shore."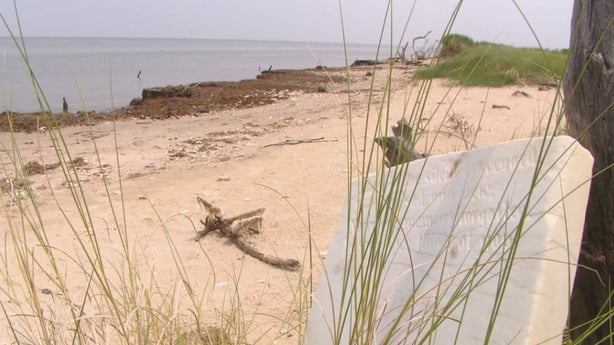 Tangier Island is in the middle of the Chesapeake Bay in the US state of Virginia and around a one-hour boat ride from the mainland.
"The island is getting smaller. It is only about a third of the size it used to be. We've lost two-thirds of our land area since 1850," James said.
He believes that new sea walls would help protect the island, but scientists are warning that it won't be enough to save Tangier.
Dave Schulte is a marine biologist with the US Army Corps of Engineers and has carried out extensive studies of the area.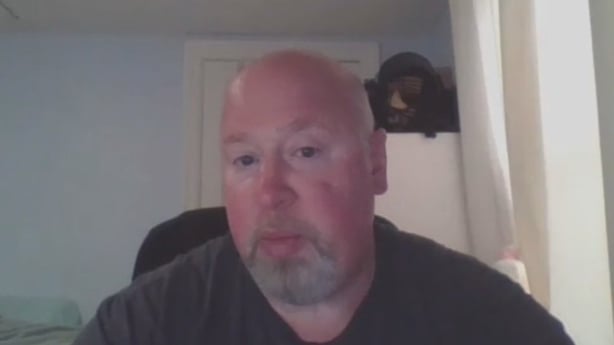 He said that a combination of coastal erosion and rising sea levels are impacting the island.
"Many islands in the Chesapeake Bay have been lost over the centuries but now this process is happening much faster. Basically, Tangier's clock is very much foreshortened compared to what it would be like if sea level was not rising," Dave said.
He believes the problems are directly linked to climate change.
"It's an acceleration of what was a totally natural process but now man is influencing it. The island will be completely under water probably in the next 50 years," according to Dave.
Around 400 people live on Tangier Island.
It is a conservative, religious community that voted overwhelmingly for Donald Trump in the last two elections.
Emily Pruitt has been living on Tangier for more than 70 years.
"I don't think this island is going to disappear. I think the Lord will have a hand in that," she said.
The people of Tangier Island have a unique accent and their own dialect.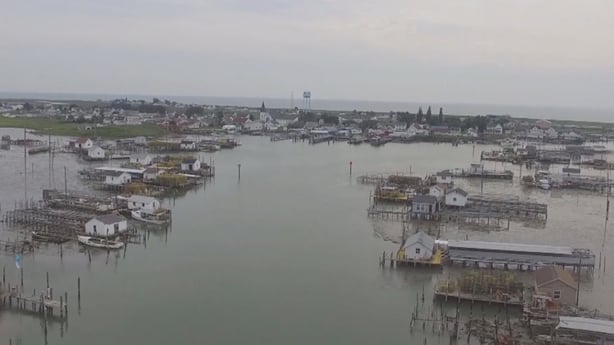 They have held on to their old traditions and are proud of their past but now their disappearing home has become a warning sign of an uncertain future.
"We are going to see other island communities going in this way," according to Dave Schulte.
"Sea level rise is only going to get worse so if we chose not to take aggressive measures to cut carbon emissions, we are going to end up abandoning a lot of our coastal cities and island communities throughout the world," he said.
Like his ancestors, and most of his fellow islanders, James 'Ooker' Eskridge, is a crab fisherman, pulling pots every day from the ever-expanding waters that surround his island.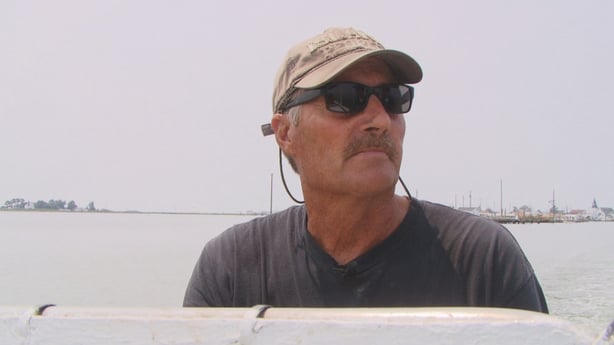 "It is ironic. The Chesapeake Bay has provided a living for the watermen around here for hundreds of years and now it's the bay that is threatening to take our island away," he said.