The North Carolina Supreme Court has upheld a decision by a lower court to grant a retrial in the case of two people convicted of murdering Irish man Jason Corbett in the United States.
Molly Martens Corbett and her father Thomas Martens were granted a retrial last year, but the decision was appealed by prosecutors.
Mr Corbett, 39, and from Limerick was found beaten to death at his home in North Carolina in August 2015.
His wife Molly and her father Thomas, a former FBI agent, were convicted of second-degree murder following a trial in 2017.
They appealed their convictions arguing that they did not get a fair trial and that the judge had excluded critical evidence in their case, which would have supported their claims that they acted in self-defence.
Molly and Thomas Martens' lawyers also argued that statements Mr Corbett's children had given to social workers should have been allowed as evidence.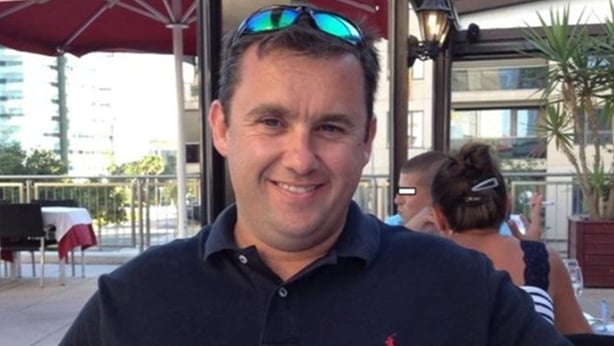 In February 2020, the North Carolina Court of Appeal ruled that both defendants were entitled to a new trial.
The North Carolina Supreme Court heard the case in January and today upheld the decision of the Court of Appeal.
We are so disappointed and distraught that the Supreme Court of North Carolina has decided to grant a retrial to Tom and Molly Martens who admitted killing our beloved Jason - a father, a brother, a son and a loyal friend - who is dearly missed by all who knew and loved him. pic.twitter.com/5rcxsk2Wp4

— Tracey Corbett Lynch (@Lynchtr5) March 12, 2021
The court found that the exclusion of statements made by the Corbett children "deprived the jury of evidence that was relevant and material to its role as finder of fact." 
"Therefore, we agree... this is the rare case in which certain evidentiary errors, alone and in the aggregate, were so prejudicial as to inhibit defendants' ability to present a full and meaningful defence," according to the ruling. 
Mr Corbett's sister Tracey Corbett Lynch has said the family are "disappointed and distraught" following the decision.
In a statement to RTÉ News, Mr Martens' lawyer David Freedman said: "We are very thankful to the Supreme Court. We feel this is a victory for the Rule of Law." 
We need your consent to load this rte-player contentWe use rte-player to manage extra content that can set cookies on your device and collect data about your activity. Please review their details and accept them to load the content.Manage Preferences
A spokesperson for the North Carolina Attorney General, who had opposed the granting of a retrial, said the office is still reviewing the decision but is disappointed by the result.
The Supreme Court ruling will come into effect in 21 days' time at which point, the defendants' lawyers are expected to file a motion seeking a bond hearing in order to secure their release from prison.
It could be 2022 before the retrial is heard.