Voters in the state of Iowa in the US will today get a chance to choose their preferred candidate in the race for the Democratic nomination for president.
The Iowa caucuses take place tonight and will mark the start of the Democratic primary season.
According to the polls, Joe Biden and Bernie Sanders are battling it out for the top spot followed by Pete Buttigieg and Elizabeth Warren.
Candidates spent the weekend in Iowa making their last-minute pitches to voters ahead of tonight's caucuses.
Former US Vice President Joe Biden said he wanted to give Donald Trump a new nickname. "I want to call him 'former' President Donald Trump, and it starts here", he said.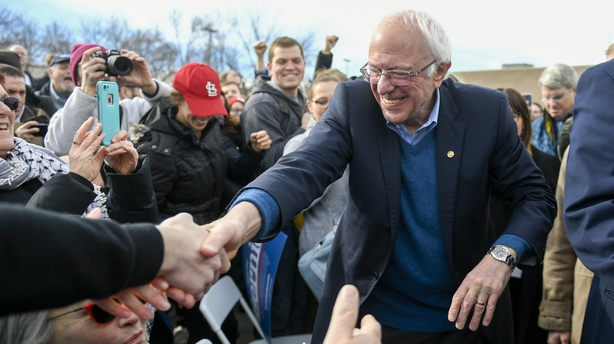 Senator Bernie Sanders also had a warning for the US President.
"When we win here, we have a path toward victory, and together, we will defeat the most dangerous president in modern American history," he told supporters.
Senator Elizabeth Warren said democracy was hanging in the balance and people have to act.
"We can bend our knees, we can pull in, we can cower, we can be timid or we can fight back. Me, I'm fighting back. That's why I'm here," she said.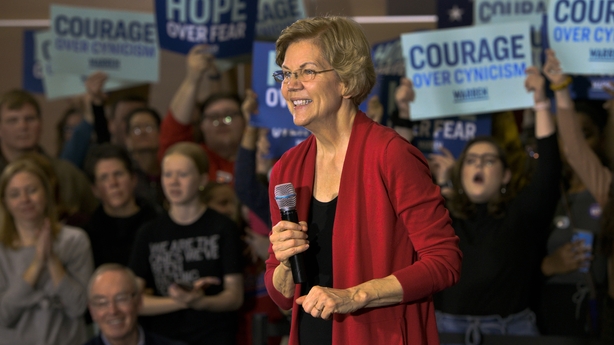 Pete Buttigieg dismissed suggestions that this was not the time to take a chance on a newcomer.
"At a moment like this, history has taught us we cannot take the risk of meeting a fundamentally new challenge by falling back on the familiar. We can't be afraid of moving to the future and new voices in our leadership," he said.
Voters will gather tonight in locations like town halls and school gyms across the state of Iowa to select their preferred Democratic candidate.
It is only the start of a long process but traditionally those who do well in Iowa receive a boost in support and funding and those who do badly are often forced to drop out.
---
Read: US election heats up in freezing Iowa