Irish immigrants have been remembered at an event in the US state of Utah celebrating the 150th anniversary of the 'Golden Spike', the moment when the First Transcontinental Railroad was completed.
The railway connected the east and west coasts of the United States and was finished on 10 May, 1869.
An estimated 10,000 Irish immigrants worked on the railroad.
Many of them were veterans of the US Civil War and made up at least half of the workers from the Union Pacific railway company.
They worked alongside a mix of Mormons, other European immigrants and recently emancipated African Americans to construct the line from the east.
Many Irish also worked alongside the 15,000 Chinese immigrants who were the main workforce building the line from Sacramento, California to Promontory Summit, Utah.
A ceremony was held in Utah to mark the 150th anniversary of the railroad's completion.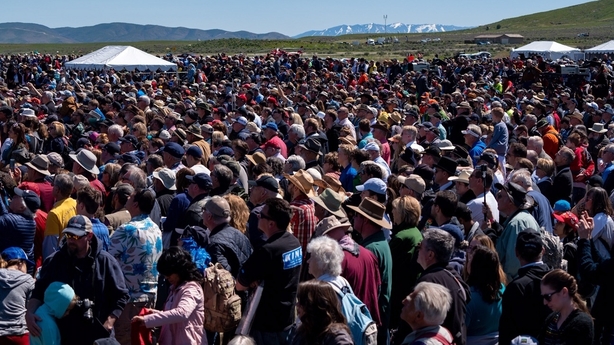 The event was addressed by the Irish Ambassador to the US, Daniel Mulhall.
He said he was proud and honoured to mark the enormous role played by Irish immigrants in the building of the transcontinental railroad.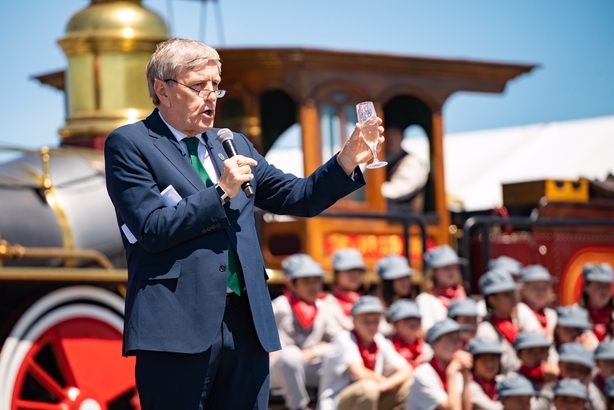 "Theirs was a magnificent contribution to the making of modern America," he said.
The US President Donald Trump has paid tribute to the workers who built the transcontinental railroad.
In a statement he said: "We honor the undaunted efforts of the people who made this innovation possible, including workers of Irish and Chinese descent, as well as freed slaves, Native Americans, Civil War veterans, and Latter-day Saints."