Hundreds of firefighters are building barriers and constructing containment lines to slow an approaching wildfire threatening thousands of homes in a lakeside community southeast of Los Angeles.
More than 21,000 people have been evacuated in and around Lake Elsinore where flames and billowing smoke rose into the sky at the edge of the city of 60,000 as the blaze, dubbed the Holy Fire, burned nearby in the Santa Ana Mountains.
"It feels like a war zone," Ana Tran told the Los Angeles Times as ash and flame retardant fell on her neighbourhood.
The fire, which was 5% contained, was being fuelled by dry brush covering steep terrain and stoked by erratic wind gusts during the night.
Three firefighters suffered minor injuries battling the relatively small blaze that consumed more than 10,200 acres (4,128 hectares) since it began on Tuesday, fire officials said.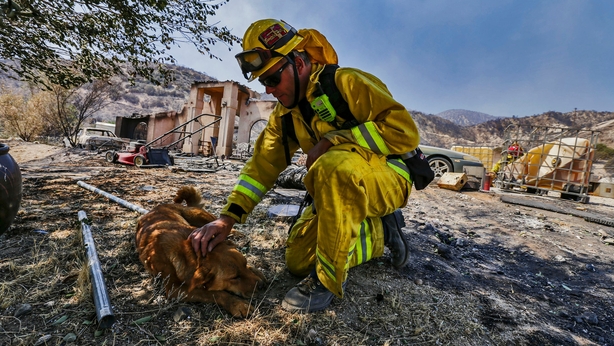 Governor Jerry Brown declared a state of emergency for the area yesterday, freeing up additional resources to battle the blaze.
Forrest Clark, 51, was charged with setting the fire, the Orange County District Attorney Office said.
---
Read More:
Progress made in putting out California's largest wildfire
California fires: Five things to know
Crews gain ground on California wildfire almost the size of LA 
---
The Holy Fire is one of several fires burning in California that have displaced tens of thousands of people.
Wildfires across the state and region could be further stoked by strong gusts, low humidity and hot weather over the weekend, forecasters warned.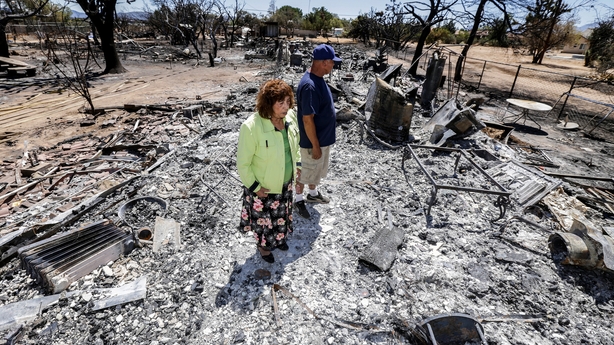 In northern California, a mechanic helping to fight the Carr Fire burning around Redding was killed in a traffic collision yesterday, bringing the death toll from that blaze to eight, the California Department of Forestry and Fire Protection (CalFire) said.
The 178,000-acre Carr Fire has killed two other firefighters along with three members of one family and has destroyed nearly 1,100 homes.
It was 49% contained with firefighters struggling in steep terrain to control the blaze, CalFire said.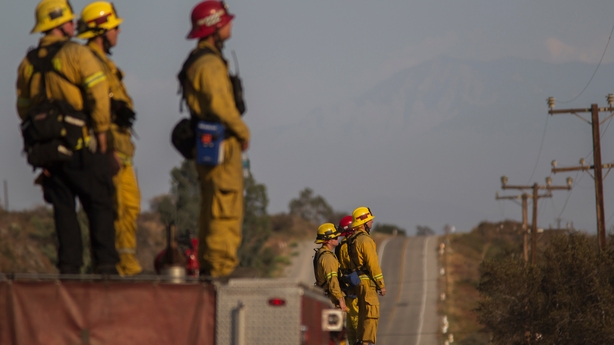 More than 4,000 firefighters are battling the Mendocino Complex Fire, which has burned 305,200 acres in three counties north of San Francisco, CalFire said.
Two firefighters were injured and 119 homes destroyed by that fire, which now ranks as the largest fire on record in the state.