Rescue helicopters are ferrying around 300 people to safety after they were trapped in their homes by deadly mudslides in southern California.
Officials said people in the Romero Canyon neighbourhood of Montecito were cut off after a massive debris flow blocked the road into the area.
Residents throughout the region have been ordered to stay in their homes so rescuers can better go about their work.
The death toll from the mudslide along a stretch of the southern California coastline rose to 17 after two more bodies were recovered, the local sheriff said, and the number of people missing also climbed to 17.
The two additional fatalities were discovered as some 500 rescuers using search dogs, helicopters and thermal-imaging equipment dug through waist-deep mud for victims or survivors of the mudslides, which were triggered by a heavy downpour early on Tuesday.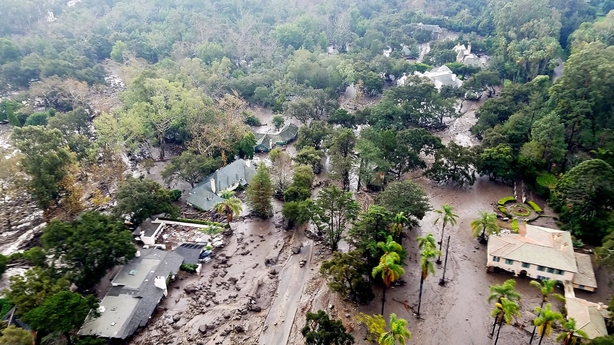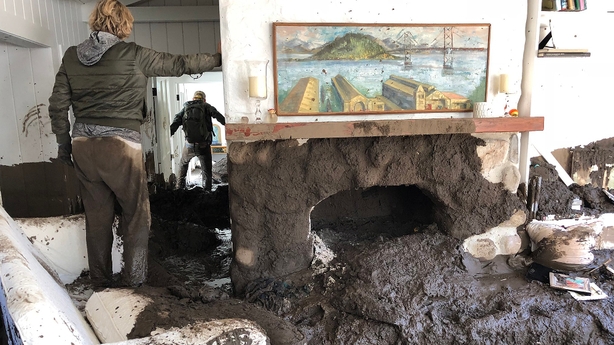 Three more people were rescued from the path of debris yesterday.
"We realise that this is going to be a long and difficult journey for all of us and our community," Santa Barbara County Sheriff Bill Brown said.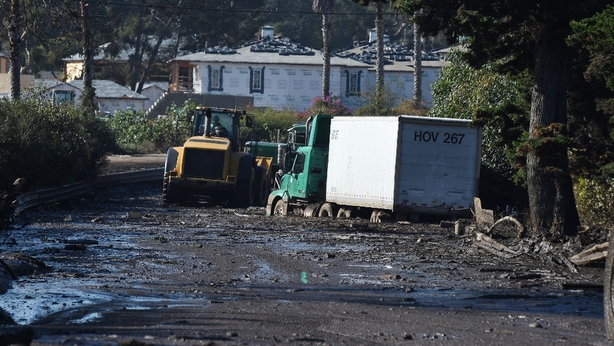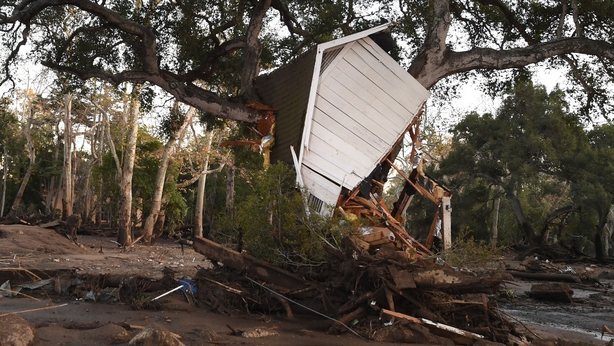 The walls of mud that roared through foothills and valleys sandwiched between the Pacific Ocean and the sprawling Los Padres National Forest also destroyed 100 single-family homes, damaged hundreds of other buildings and injured 28 people, said Amber Anderson, a spokeswoman for the Santa Barbara County Fire Department.
---
Death toll in California mudslides reaches 17
---
A major north-south highway along the coast, US Route 101, was closed in both directions and not expected to reopen until next week.
The mudslide came on the heels of one of the most devastating wildfire season in the state's history.
Another tough day in Santa Barbara County as Search and Rescue, Fire and Law Enforcement personnel from across our county and our neighboring counties searched for survivors and evacuated people.  There are 17 confirmed fatalities and 17 people still reported missing. pic.twitter.com/WklCh4Y00Z

— SB Sheriff's Office (@sbsheriff) January 11, 2018
The wildfires, including the Thomas Fire, which became the largest in California history, not only burned away trees, grass and shrubs that held soil in place, but also baked a waxy layer into the earth that prevents water from sinking deeply into the ground.
"First we got burned out at our ranch that caught on fire and now we're flooding, so the last month has been pretty bad," said one resident, Charles Stoops, as he stood in front of his house, which was surrounded in mud nearly a metre deep.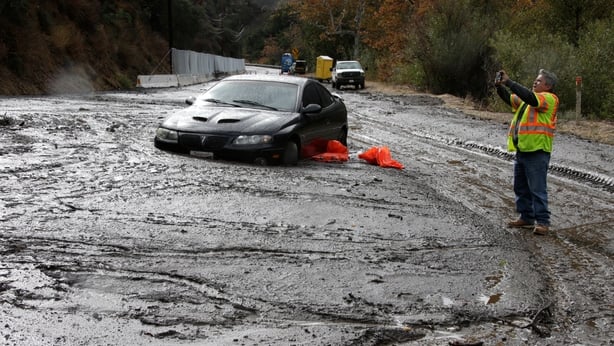 The mudslides also closed several historic hotels, including The Four Seasons Biltmore, which had just reopened on Monday after repairing wildfire damage.
The courtyard of the 90-year-old Montecito Inn, built by Charlie Chaplin, was filled with a thick crust of debris driven by the slides.
The disaster followed a violent rainstorm that dumped as much as 15cm of water onto areas northwest of Los Angeles.