The man who led the search for the so-called Disappeared is to retire from the role after almost two decades.
Geoff Knupfer has been the lead investigator for the Independent Commission for the Location of Victims' Remains since 2005.
The ICLVR was set up by the Irish and British governments in 1999 to help find the bodies of people abducted, murdered and secretly buried by republicans during the Troubles.
To date 13 of the 17 acknowledged victims have been found and returned to their families for burial - 11 of them thanks to the work of the commission.
In some cases they had lain undiscovered for decades before being recovered in bogs and on beaches across Ireland.
Many of the victims had been abducted in Northern Ireland, then shot and buried in the Republic, in places including counties Monaghan, Meath and Louth. Most of the victims were killed by the IRA.
Colleagues praised Mr Knupfer's leadership of the organisation saying his experience and expertise had made it a recognised world leader in such complex work.
Among those who paid tribute were the joint Irish and UK Commissioners Tim Dalton and Rosalie Flanagan.
Mr Knupfer said the work depended on skill and determination of a team of investigators, forensic archaeologists and contractors who operated the heavy machinery.
"It has been an honour to have been given the opportunity to be so closely involved in this humanitarian venture over the last 18 years," he said.
"Everyone who works on these cases in whatever role is acutely aware of the plight of the families."
Speaking on RTÉ's Morning Ireland, Mr Knupfer said it has been "quite a journey and thank goodness very successful".
He said that investigators have always maintained a very close relationship with the families and have had an internal policy that they will never find out about developments in relation to their case from anyone other than the commission in the first instance.
"We never want them to turn on a radio or a television or read a newspaper and find out something we're doing in relation to that case, so we do have a very close relationship with them," he added.
In relation to the co-operation from those who know where bodies are buried, he said it varies in relation to each case "because some of the cases were described by the Republican movement as not sanctioned and they say that the leadership of the day didn't have anything to do with them".
"In the cases where they were sanctioned and they did have close contacts or close ties with the case, they've tried to be very, very helpful indeed," Mr Knupfer said.
"In some cases, we've spoken to individuals who were directly involved. In others, they're no longer around or available, and we've spoken to intermediaries third parties."
'Everything in our power will be done'
Mr Knupfer will be succeeded by Jon Hill, who is currently the senior investigator with the commission.
"The families of those still waiting for their loved ones' remains to be found and returned can be assured that everything in our power will be done to bring them home," Mr Hill said.
The last body to be recovered was that of Seamus Ruddy.
His remains were found in a forest near Rouen in France where he had been murdered by the INLA.
The commission is still seeking information about the whereabouts of four people.
They include Columba McVeigh, missing since 1975; British soldier Robert Nairac, abducted in south Armagh in 1977 and Joe Lynskey, a former Cistercian monk who went missing in 1972.
In February last year the commission announced it was adding 26-year-old Lurgan man Seamus Maguire to the list. He disappeared in 1973/74.
On their cases Mr Knupfer said: "We're always hopeful. We certainly never give up hope. And in all four cases, we're pursuing lines of enquiry."
He said it is hoped that those lines of inquiry will lead to a success in due course.
Mr Knupfer said that there have been many standout moments in his time leading the investigations.
"Obviously, the recovery after months and months or sometimes years of searching is a great feeling for us, but that's tinged of course with the understanding that it means something pretty final to the family concerned as well," he said.
"It confirms that their loved one was indeed murdered and secretly buried.
"But there's no two ways about it, having found the haystack, never mind the needle in the haystack it is a very good feeling for everybody directly involved and indirectly involved."
Mr Knupfer said he is leaving now as "I'm getting a bit creaky in my in my old age and I think I have to stop sometime".
"Nearly 20 years of travelling to and fro, and because I live across the water and obviously hotels and the like, and standing in the middle of peat bogs getting very cold and very wet from time to time, I think it's time for someone else to take over, and perhaps some fresh ideas as well," he added.
Information passed to the commission is treated in confidence and cannot be used for any purpose other than recovering remains. It is not admissible in court.
An outstanding reward of $60,000 is available for anyone who provides information to help find the last four bodies.
'A fantastic job'
The brother of Brendan Megraw who was Disappeared by the IRA in 1978 has paid tribute to Mr Knupfer.
Speaking to RTÉ's News At One, Seán Megraw said Mr Knupfer has "done a fantastic job".
He said that as a family, they were apprehensive at the beginning but from the way Mr Knupfer talked and described things, their confidence in him grew and "we knew we could depend on him".
Brendan's body was recovered in Oristown Bog in Co Meath in 2014. The 22-year-old was abducted from his Belfast home on 8 April 1978 and shot either on that date or immediately after it. He died of a gunshot wound to the head fired at close range.
Seán Megrew said it was a big advantage that Mr Knupfer was a constant figure, and "we felt like we were talking to someone who knew what they were doing".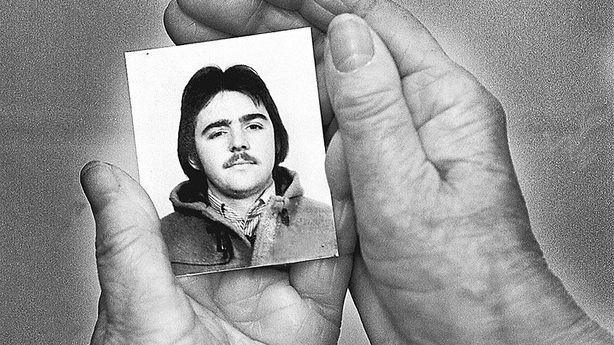 He said Mr Knupfer was someone the family could talk to if they wanted to, while prior to that there were people like liaison officers but they were not always accessible and they changed.
He said that Mr Knupfer made himself available and accessible to everyone who needed him and when he had new information he would never make firm promises but felt confident. He said that if something transpired to be unsuccessful, he would continue to pursue it and stick with the cases.
"His persistence always brought results," Mr Megraw said.
He added that there will not be closure for anyone until the remaining four Disappeared who are missing are found, but having people like Mr Knupfer reduced anxiety which meant the world to them at the time.
He said that for the families of the remaining Disappeared people who are still missing, he said not to give up hope as there are others who are not retiring who will have learned from Mr Knupfer and will pursue clues.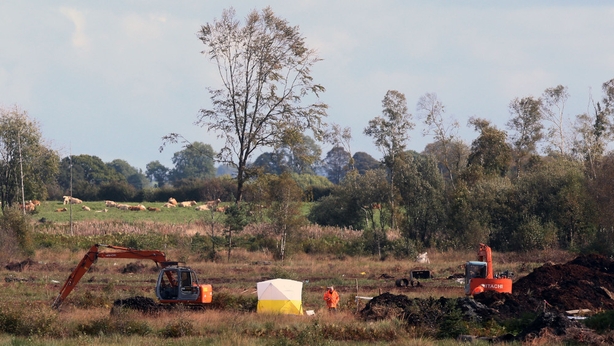 Mr Megraw appealed to those who have information, as a lot of information is passed through intermediaries.
"They all should make themselves available to the investigators as first hand knowledge is always the best," he said.
He thanked those who had given information already and asked that others do the same.