Police in Northern Ireland investigating the attempted murder of a senior officer by the New IRA last week say some of the suspects are criminals from a loyalist background with long-standing connections to the dissident republican group.
Detective Chief Inspector John Caldwell was shot several times at a sports complex near Omagh in Co Tyrone last Wednesday night. He remains in a critical but stable condition.
Four of the eight men arrested as part of the investigation are from a Protestant and loyalist community background. They are not believed to have loyalist paramilitary connections.
A senior PSNI officer told a meeting of the Northern Ireland Policing Board this morning that the "primary focus" of the investigation is the the attack was carried out by the New IRA, which has claimed it was responsible.
Responding to a question about speculation that four of those arrested were from a unionist or loyalist background, Assistant Chief Constable Mark McEwan said they were people involved in criminality.
"We know, I suppose there's some speculation about the motivation behind the shooting incident because of the community background of some of the people who have been arrested," he said.
"The individuals who people are speculating about are involved in criminality, they have quite strong and long associations with violent dissident republicans, namely the New IRA, members of the New IRA.
"We are very clear that this is still assessed as being an attack carried out by the New IRA and that's where the primary focus of the investigation is at this point."
He was pressed again on whether police believe there is a loyalist connection to the attack.
"We shouldn't get confused with titles like loyalism," ACC McEwan said.
"These are people who are involved in criminality. They have strong links to members of the New IRA, those are long-standing links."
He added: "We still assess that this has been an attack carried out by the New IRA who have very explicitly stated that they wish to carry out attacks on police officers and John has been the target on this occasion."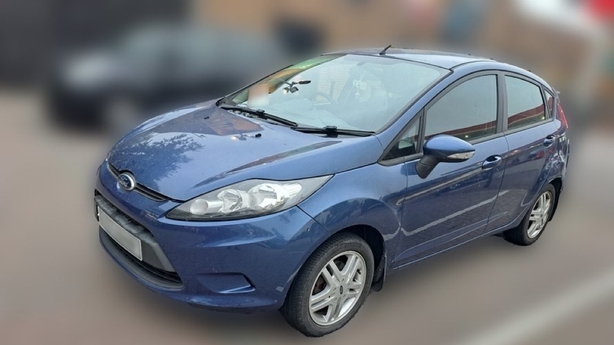 Earlier this week, the PSNI released CCTV footage of the car used by the gunmen.
The blue Ford Fiesta, registration number MGZ 6242, had been fitted with false plates, FRZ 8414, prior to the attack.
The car was later found abandoned and burnt-out on the Racolpa Road.
A reward of up to £20,000 has been offered by Crimestoppers, a charity and independent of the police, for information that leads to the arrest and conviction of those responsible for the attack.