Close to 200 people came together in Co Monaghan this afternoon to remember people killed in the Republic of Ireland during the Troubles.
They included relatives of those murdered by republicans and loyalists.
Among those attending was Michael Donegan, whose Garda Inspector father Samuel was killed in an IRA explosion on the Cavan-Fermanagh border on 8 June 1972.
He was 18 at the time of his father's death and doing his leaving certificate exams on the day it happened.
He said his mother never recovered.
Mr Donegan said his father's life had been ended "brutally, needlessly, aimlessly and part of all our lives died that day".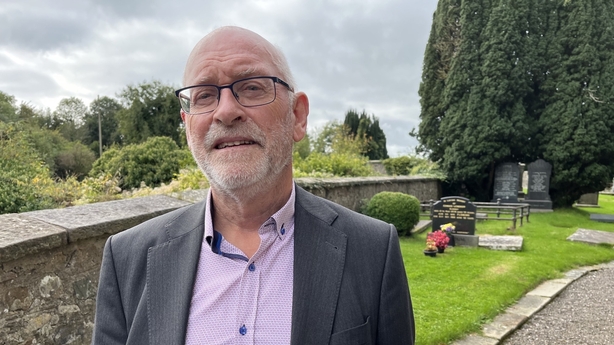 He said while the State had provided a lavish funeral, there had been little other engagement with the family.
Also attending was Anthony O'Reilly, whose 15-year-old sister Geraldine was one of two young people murdered in a loyalist bomb in the village of Belturbet, Co Cavan on 28 December 1972.
Aged 22 at the time, he had brought her into the town for chips on the night of the explosion.
He said her murder had devastated the family and left him dealing with feelings of guilt that he had driven her in that evening.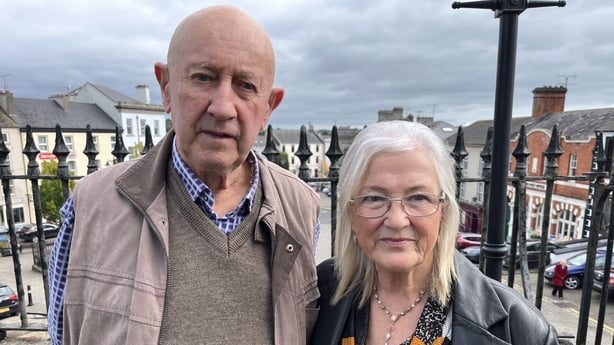 The church service was organised by victims' group South East Fermanagh Foundation (SEFF).
Spokesman Kenny Donaldson said the Government should provide services like counselling and compensation for victims in the Republic, in the same way as is being done in Northern Ireland.
Minister for Social Protection Heather Humphreys also attended the ceremony.
"For several years SEFF has provided support to innocents impacted across that jurisdiction; whether police, army, prison service or civilians and also reaching those impacted by both republican and loyalist terrorism.
"The service will offer acknowledgement and recognition to individuals who have been all but forgotten by officialdom, who are denied services and access to supports which are available to their northern counterparts.
"On legacy both the UK and Irish states need to step up their responses; they need to cease burying their heads in the sand and instead respond to the legitimate needs of victims and survivors around justice and accountability."
Additional reporting PA