Police in Northern Ireland have used water cannon as rioters took to the streets of west Belfast.
Stones and fireworks were thrown at police by groups of people gathered on the nationalist Springfield Road, close to where last night's riots took place.
Those involved were warned by police to "disperse immediately or the water cannon will be used".
However, those present continued to fire missiles at police and after several warnings, the water cannon deployed.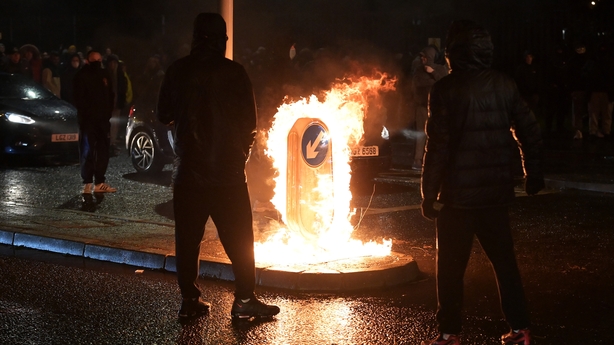 ---
Read more:
NI Secretary condemns violence, says there's no excuse
Taoiseach and British PM call for calm in NI
Belfast violence of a scale not seen in recent years - PSNI
---
A heavy police presence was in operation, with water cannon, police dogs and the riot squad in place in a bid to quell another night of unrest in the area.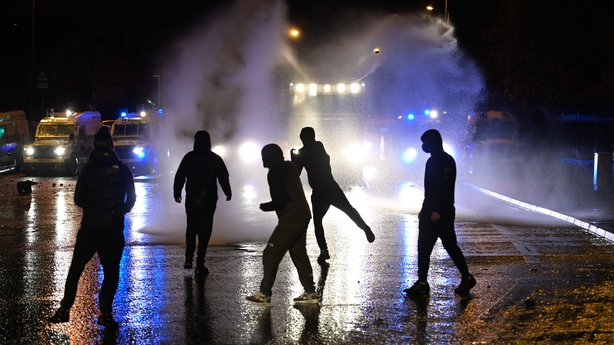 Northern Ireland Justice Minister Naomi Long issued a fresh call for calm after what she called "depressing and reckless" scenes.
She tweeted: "More attacks on police, this time from nationalist youths. Utterly reckless and depressing to see more violence at interface areas tonight.
"My heart goes out to those living in the area who are living with this fear and disturbance. This needs to stop now before lives are lost."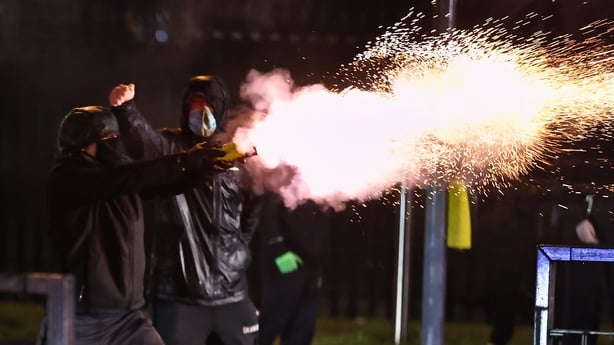 West Belfast Sinn Féin MP Paul Maskey - in a video posted on Twitter - said some of the scenes in west Belfast were "regrettable, no-one in this community wants to see this.
"There is a minority of young people involved in this activity and we are urging them to stop. They need to go home and leave the residents in peace."