Detectives investigating the IRA murders of three police officers in Co Armagh 38 years ago say new advanced methods for examining DNA evidence could help identify those responsible.
In an appeal to mark the anniversary of the killings, they have urged eyewitnesses who saw the killers flee the scene to come forward.
At around 2.15pm on this day 38 years ago, three RUC officers made their last journey in an unmarked Ford Cortina.
They were responding to a call from a member of the public saying there had been a robbery.
Sergeant Sean Quinn, 37, was a father of two young sons and a daughter.
Constable Allan McCloy was a 34-year-old father of two young daughters.
His fellow Constable Paul Hamilton, 26, would never see the son his pregnant wife was carrying.
Their lives were taken shortly after they turned off the M1 at Lurgan on to Kinnego Embankment and passed the turning for a nature reserve known as Oxford Island.
"A bomb was detonated that caused their vehicle to travel some 70 feet across a field, killing them all instantly," says Jon Boutcher, a former chief constable in England who is leading the investigation into their deaths, codenamed Operation Turma.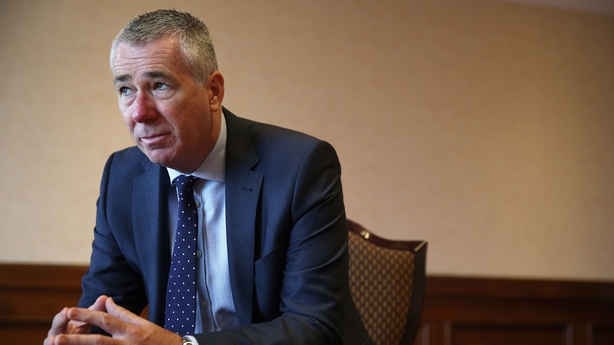 The landmine that ended their lives left a huge crater in the road, approximately 15ft deep and 40ft wide.
There was a highly active IRA unit operating in the Lurgan area at the time, and there had been a period of sustained bombings across Northern Ireland.
Despite a number of previous investigations and nine arrests, no one has ever been charged with the murders of the three RUC officers.
"Six children were brought up without a father and this is, I know, an all too familiar story during the Troubles," Mr Boutcher says.
"Those families deserve to know what happened, they are remarkable people. They've hardly been told anything about what happened that day.
"Nothing can fill that void or replace those stolen memories but, at the very least, their families deserve to know the truth."
We need your consent to load this rte-player contentWe use rte-player to manage extra content that can set cookies on your device and collect data about your activity. Please review their details and accept them to load the content.Manage Preferences
That sense of loss is clear from a joint statement read by solicitor Kellie Morwood of Belfast law firm Edwards & Co, which is representing the families.
"It is 38 years since IRA terrorists cruelly took our loved ones from us," the statement says.
"38 years without husbands, fathers, sons, brothers, and also without justice or closure.
"Never a day passes but we think of Sean, Allan and Paul. The legacy of what happened that day at Kinnego Embankment, Oxford Island, is an acute and permanent sense of loss and pain."
Shortly after the explosion, a number of eyewitnesses reported seeing two people running from the scene.
They are believed to have escaped on a red Honda motorcycle that had been stolen the previous day.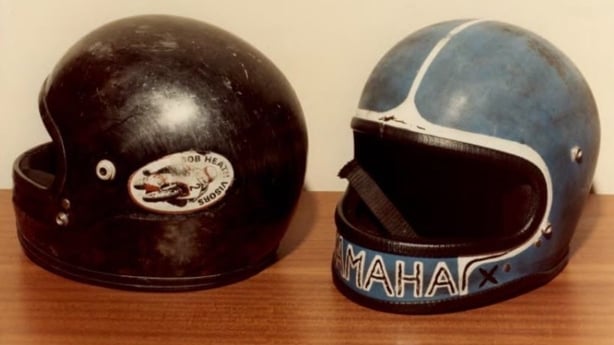 They abandoned it and the helmets they had been wearing close to Francis Street in Lurgan.
The helmets were retained by police and Mr Boutcher and his team now hope new forensic methods for examining DNA left by the killers will help identify them.
"We have made significant progress and that progress predominantly comes in the form of the investigative opportunities we now have around forensics," he said.
"Obviously I'm not going to go into too many details now, but the advances that we've seen in those techniques today, in 2020, compared with what was able to be done in 1982 are seismic.
"And because material still exists, we have been able to manipulate all of today's opportunities, forensically, to give us a good understanding about what happened that day."
The detectives believe there are people in the area who know or strongly suspect who was responsible and are releasing images of the motorcycle helmets in the hope that it will jog their memories.
They say some witnesses spoke to police at the time, but believe there are others who never told what they saw.
"I want them to please reach into your conscience, think about these widows, think about those children that grew up without their fathers, and just come and help us understand, so we can help them start to look forward, rather than backwards."
That plea has been echoed by solicitor Kellie Morwood on behalf of the families.
"In a single moment of barbaric carnage, faceless cowards changed our lives forever," their statement says.
"For a long time, we believed this appalling terrorist crime would remain unsolved.
"Now, however, with encouraging progress achieved, we have been given renewed hope that the culprits will be identified, and with that, we will have achieved a sense of closure that has eluded us for far too long."
The inquiry is part of a series of legacy investigations code-named Operation Kenova.
Its main focus is the activities of an army agent code-named Stakeknife, who is alleged to have been responsible for dozens of murders as a senior member of the IRA responsible for identifying and killing informers within its ranks.
Kenova also examined allegations against other alleged members of the IRA as well as former police officers and members of British military intelligence.
As a result of that investigation, earlier this year Mr Boutcher submitted a number of files to the Director of Public Prosecutions to decide whether charges should be brought against a number of individuals.