For the first time since 1828, the traditional three-day pilgrimage will not take place on Lough Derg this summer.
The decision to suspend the season was confirmed this morning by the Prior of the pilgrimage island in Co Donegal, though it did not come as a surprise.
On 1 June, the normal start of the season, Fr La Flynn travelled to Lough Derg to stay there alone until 15 August, the end of the usual season, to ensure that the centuries old tradition of prayer on the island would remain unbroken.
He explained then that the last time the three-day pilgrimage season had been suspended in 1828 was due to a row with boat-men over issues including the sale of poitín to pilgrims.
On 1 June, it was Covid-19 which saw the start of the season suspended and it was unclear at that point if it would be possible to have any pilgrims on the island at all this summer.
With that in mind, Fr Flynn invited people to join him remotely on the weekend of 27-29 June to "do Lough Derg from wherever you are on www.loughderg.live".
Fr Flynn said it was not an easy decision to suspend the pilgrimages entirely for this season but striking the right balance between Covid-safety and welcoming pilgrims back to Lough Derg with confidence was the deciding factor.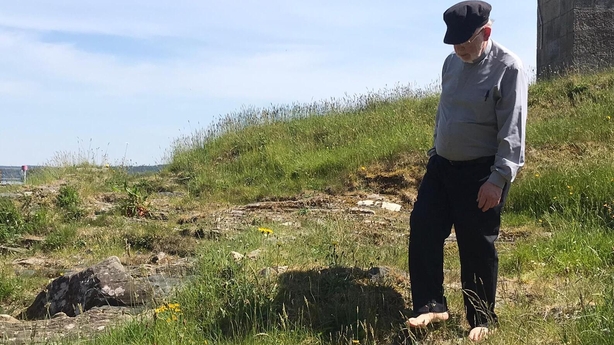 "As pilgrims know from experience, by its very nature the pilgrimage is a tactile one, pilgrim hands and feet in touch with the stones on the penitential beds - this is at the heart of what it means 'to do the pilgrimage' on Lough Derg".
Every year 5,000 pilgrims do the three-day pilgrimage on Lough Derg and Fr Flynn acknowledged that many pilgrims will be disappointed by the news that Lough Derg will not reopen "as many other aspects of life move, rather carefully, back towards what used to be normal".
However, he said the Covid-related measures essential to ensure pilgrim and staff safety would compromise the traditional welcome to the island and all other aspects of the pilgrimage, and the confined space both indoors and outdoors on the island was the ultimate deciding factor.
The Prior said he has not forgotten the scores of local seasonal staff and the many young people who rely on summer work on the island.
Lough Derg is now facing substantial financial pressure, he said, as the resources that sustain the island come from the generous contributions of pilgrims.
Fr Flynn said he intends to open in a limited way on the lakeshore from 6 July and is also hoping that it may be possible to return to Station Island in the later part of the summer when they normally offer day trips.