The beginning of June marks the start of the traditional three-day pilgrimage to Lough Derg, with hundreds of pilgrims normally heading out to Station Island.
However today, the Prior of Lough Derg, Monsignor La Flynn, has travelled to the island alone.
He is to spend the rest of the pilgrimage season there on his own, so that the centuries-old tradition of prayer in St Patrick's Purgatory can continue.
Removing his shoes when he arrived on the island, Fr Flynn began doing the traditional station beds barefoot.
It is uncertain when, or even if, pilgrims will be able to go to Lough Derg this season, but Fr Flynn plans to stay there until 15 August, the traditional last day.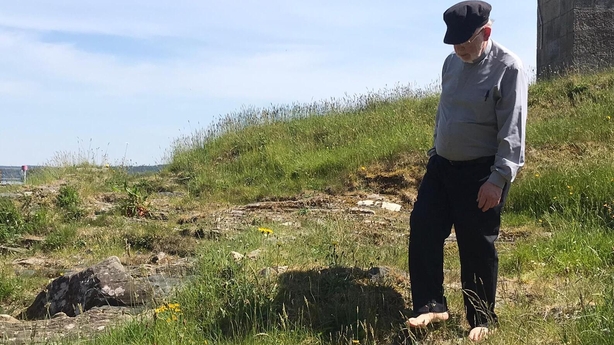 In recent times, he has said he has received a greatly increased number of petitions for prayer, most referencing Covid-19. They include prayers for those who are ill, for those who have died, for frontline workers and in thanksgiving for coming this far and for positive things like helpful neighbours.
Fr Flynn will pray for those intentions, say mass and do the stations daily. On the last weekend in June, he is inviting people to do the full pilgrimage with him from wherever they are.
It will not be a virtual pilgrimage, he said, but a virtuous one and people will fast and pray as if they were on the island and they can sign up online to do it.
Fr Flynn said this happened on two occasions almost a century ago. In 1921 about 250 detainees at a prison camp in Ballykinlar in Co Down sought permission to perform the pilgrimage exercises there in the camp. Two years later the same request was made by 194 Republican internees on board the prison ship Argenta moored in Belfast Lough.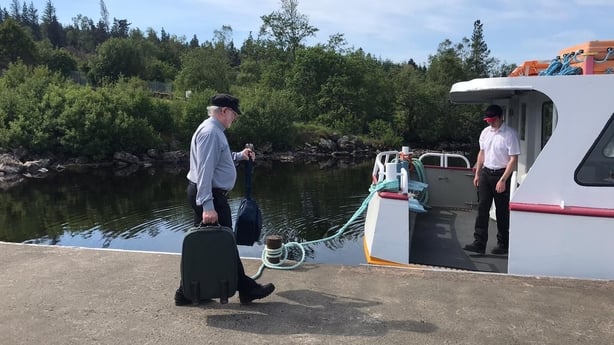 On both occasions, because of the exceptional circumstances, the Prior granted permission to do Lough Derg from afar.
Fr Flynn smiles as he clarifies that this time too it will not be a virtual pilgrimage, but it will involve the full pilgrimage exercises, wherever the pilgrim may be. Registration will be open on the Lough Derg website from Wednesday 3 June.
The last time there was no pilgrimage season on the island was in 1828, said Fr La, during a dispute with boatmen. He said that they were making potions and selling it to the pilgrims, and the Prior suspended the season. It worked, he said, and the following year even more pilgrims came to Lough Derg.
Fr Flynn said he is determined to keep the tradition of prayer alive during this time of pandemic.
"Lough Derg is still here. At this time of year for many centuries now, pilgrims have come to this place apart, to this out-of-the-way corner of God's creation. They come to 'do Lough Derg' – to make space for the deeper things, to find peace, spiritual nourishment and new direction on their journey of life," he said.
"At this extraordinary moment in history, the challenge for us who are entrusted with the tradition of Lough Derg is to ask ourselves: How can we be faithful to its tradition and show solidarity with those faithful pilgrims who would normally be here but are currently prevented from making the pilgrimage?"