A video of the celebrants of a mass in Co Armagh at the weekend performing Irish dancing has gone viral, with more than 700,000 views.
Like churches across Ireland, St Peter's in Lurgan has been streaming masses online in recent weeks.
Last Saturday, those tuning in got quite a surprise.
In a bid to lighten the mood and help boost the morale of the online congregation, Fr Colum Wright, Deacon Kevin Devine and Sacristan Noel McCann ended the service with some Irish dancing.
One of those watching from her home was Patricia Lavery, or Patricia Spielberg as some of her family and friends now call her, after she recorded the dancing and posted it on her Facebook account.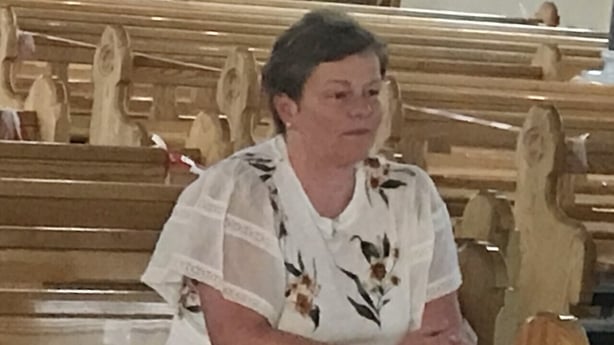 "I just thought I'd put it up for family and friends," she explained.
Patricia quickly realised the footage had a much wider appeal after doing her weekly shopping within hours of posting the video.
"As we went into Tesco's my son told me more than 16,000 people had watched it," she said.
"By the time we came out of the shop the number was more than 30,000, and then it just spiralled out of control."
The numbers have continued to grow.
More than 700,000 people have now viewed the video on her Facebook page.
There have also been thousands of likes and retweets on Twitter.
A producer from American cable giant CNN contacted her yesterday to ask for permission to run the video. She agreed.
"They sent me a lovely text saying it was a really nice feelgood story that they wanted to share with their viewers," she added.
"I can't believe it. I just thought a few hundred people on my news feed would see it and have a bit of a laugh, but it has spread like wildfire."
Patricia, who works in a local shop, has found herself the talk of the town.
"I'm mortified," she said.
"Customers are talking about it, I've even had people stopping me on the street to talk about. Some are having a laugh and asking for autographs."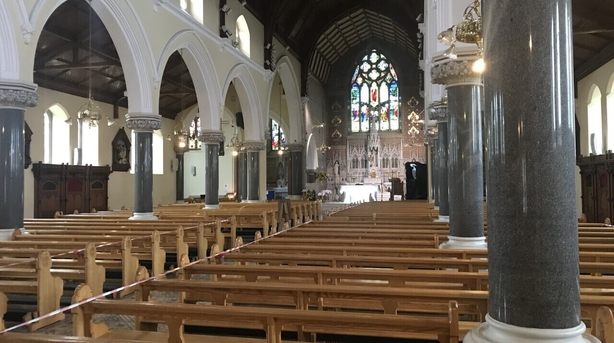 So what about the stars of the show; the dancing priest, deacon and sacristan? What do they think?
Perhaps surprised by their unintended stardom, they've gone a bit camera shy. But Patricia, who knows them all well, said they are happy.
"I think they're delighted at the publicity. The whole point of it was a feelgood factor, to add a bit of community spirit, in the times that we're in at the minute. They certainly managed to do that."
Having reached their biggest ever audience, many parishioners are now wondering what the dancing trio might come up with this weekend.
"Everybody's talking about it," said Patricia, with a laugh.
"I think they need to go bigger this weekend. I'm expecting all the priests to come out and do Riverdance."
No pressure then.
We need your consent to load this rte-player contentWe use rte-player to manage extra content that can set cookies on your device and collect data about your activity. Please review their details and accept them to load the content.Manage Preferences