Sinn Féin's leader in Northern Ireland, Michelle O'Neill, has had what she described as very encouraging talks with Taoiseach Leo Varadkar and Tánaiste Simon Coveney about the prospects of restoring power-sharing in Northern Ireland.
Ms O'Neill and her party colleague, Conor Murphy, travelled to Government Buildings in Dublin for discussions with Mr Coveney, but Mr Varadkar also joined the meeting.
According to Ms O'Neill, there was general agreement that efforts should be made immediately after next month's Westminster elections to seek agreement on the restoration of power-sharing.
She said that any talks process did not need to be "long and protracted" and her party wanted a "positive result".
She said: "Let's get down to business and find a positive way forward. We need to try and make politics work and Sinn Féin won't be found wanting."
Northern Ireland Secretary Julian Smith has been telling the parties that the current arrangements, allowing civil servants to run Northern Ireland, run out on 13 January.
The British and Irish governments would prefer to see power-sharing restored before then, rather than consider two potentially divisive options - fresh Assembly elections or the introduction of direct rule from Westminster.
At the weekend, DUP leader Arlene Foster said she wants a push to restore power-sharing as soon as the Westminster contest is over.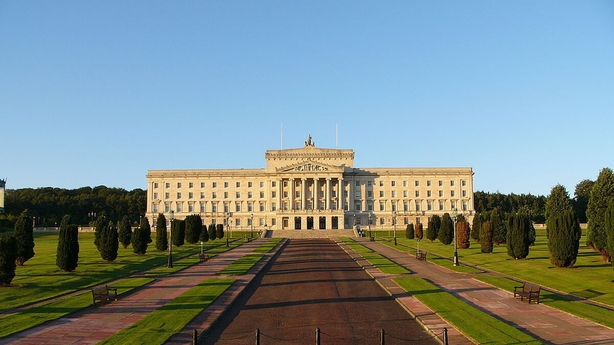 All of the indications are that the governments are preparing to convene all-party talks at Stormont, possibly the week commencing 16 December, after the Westminster elections.
Stormont has been closed for almost three years, as the result of a row between the two main power-sharing partners, the DUP and Sinn Féin.
Varadkar won't rule out Citizens' Assembly on united Ireland
Mr Varadkar has said that a Citizens' Assembly on a united Ireland is not something he would rule out, but added it is a "sensitive time" in Northern Ireland and the Republic.
Mr Varadkar told the Dáil that at the right point in time he may call together party leaders to discuss the issue.
He said it is a sensitive time because "we're only two weeks away from Westminister elections ... the North's Assembly is not functioning and the Brexit Withdrawal Agreement is in the balance".
Mr Varadkar also questioned whether unionists would take part in such an assembly.
Speaking in the Dail this afternoon, Taoiseach Leo Varadkar said he would not rule out a Citizens' Assembly on Irish unity 'at the right point in time' pic.twitter.com/A0R2Afpq5Y

— RTÉ News (@rtenews) November 26, 2019
He said there are around one million unionists and if they did not attend, it would fundamentally change the nature of the Citizens' Assembly.
Sinn Féin's leader in Northern Ireland has said that growth in a resurgent united Ireland would quickly replace British government funding.
Ms O'Neill added that unity would add 2% to the debt of the island but predicted a sharp rise in living standards in Northern Ireland.
"I believe it is perfectly manageable and the benefits are substantial," Ms O'Neill said as she addressed business leaders in Belfast.
Additional reporting Paul Cunningham, PA