Organisers of the Belfast Marathon have admitted that competitors ran 0.4 miles longer than they should have.
It is understood one of the lead cars at the front of the race mistakenly veered off the scheduled route.
The lead runners followed the vehicle, and everyone else followed them.
David Seaton, chairman of the organising committee, said the course had been measured to the correct distance of 26 miles and 385 yards, and confirmed there had been a problem with one of the lead vehicles.
"We're holding our hands up and we're addressing it," he said.
"We wish it hadn't happened."
The mistake didn't stop Kenyan Caroline Jepchirchir clocking the fastest ever women's time in Belfast.
She crossed the line after 2:36:38 to break the record and retain the title she won last year.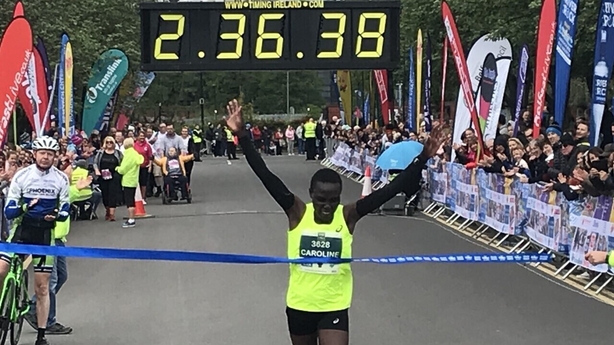 Her compatriot and winner of the men's race, Joel Kositany, also set a record by winning the title for the fourth time in a time of 2:18:40.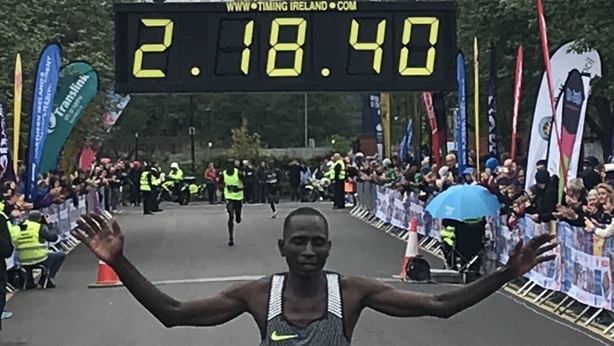 The wheelchair race was won by Jim Corbett from Banbridge in Co Down.
A record number of more than 18,000 people took part in the marathon and associated events.
This was the 38th year of the race, but the first time it was held on a Sunday.
A number of church groups had objected to the move from the traditional Bank Holiday Monday on religious grounds.
The Free Presbyterian Church, founded by the late Rev Ian Paisley, branded it "a desecration of the Sabbath".
But organisers said the decision had been vindicated with a 60% increase in entries for the main event.
Last year, 2,900 people ran the marathon, while 4,800 took part this year.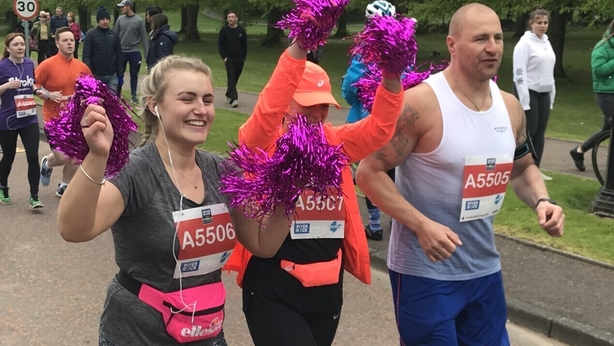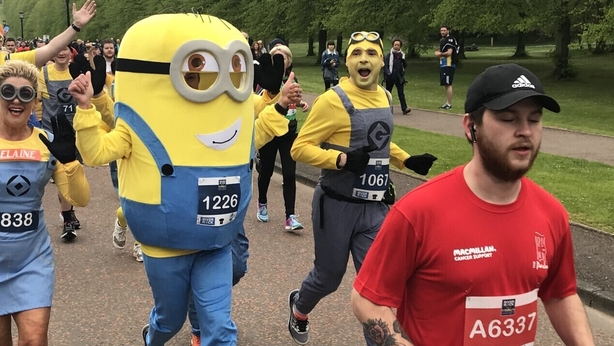 There was also a team relay, 9 mile walk and fun run.
Organisers said they can't revise the recorded times to take account of the additional 0.4 miles.
But they said it will be possible for runners to calculate their own, accurate, finishing times. They just won't appear on the official record.