The party is over for London's Russian oligarchs. Many have left the capital, leaving their mansions empty and frozen assets.
The sanctions imposed by the British government have been far reaching – a total of 106 people, including oligarchs, family members and associates, were targeted within two months of the invasion of Ukraine.
The value of assets was estimated to be worth up to £10 billion, the biggest asset freeze in UK history.
Dubai is now a favourite destination for Russian oligarchs who are targeted as allies of Russian President Vladimir Putin. Others remain in London but are unable to access their wealth. According to newspaper interviews they have given, they seemed shocked at the turn of events.
Russian banker Peter Aven was allowed £60,000 a month living expenses by the British government as well as £388,000 to settle "pressing debts", including private school fees for his children, but he does not feel this is enough.
"We don't understand how to survive," he said.
It's a far cry from the heady days of 'Londongrad', as the English capital was dubbed when Russian money poured in following the breakup of the Soviet Union in the 1990s. Property was snapped up, particularly around Kensington in West London and Mayfair near Westminster.
The origin of the money ranged from oligarchs who had benefitted from the privatisation of state gas and oil companies to the straightforward illicit – bribes and proceeds of crime. The Economist magazine last March described London as having been "a slop bucket for dodgy Russian wealth".
---
Read more:
How does the war in Ukraine end?
Putin's strategy has changed in 12 months of war
---
Oil magnate Roman Abramovich became the best-known Russian billionaire with his purchase of Chelsea Football Club for a reported £140 million in 2003. Tales of his excessive wealth include ordering £1,500 worth of sushi from a London restaurant and flying it to a meeting in Azerbaijan, or his daughter sometimes being taken to her London school in a helicopter.
Of course, London was well used to foreign money, as Oliver Bullough, author of the book "Butler to World" has documented. He says London offers everything from "soup to nuts" for foreign kleptocrats. There is light touch regulation, a stable economy, good property investments, arts and culture as well as private schools for their children.
It is not just Russian money – it also comes from Africa, Asia and the Middle East. Mr Bullough says that the sanctions have worked as far as they go. However, he says very little has been done about the long-term problem of London being a "laundromat" for dirty money.
In fact, the stories about Russian money are very similar to those being told about Arab oil money in the London during the 1970s.
One London estate agent was reported as describing how a Russian businessman arrived at his office to pay the £10 million asking price of a property. He called in some men with two massive suitcases each containing £5 million in cash and wanted to move in that day.
It is no wonder that this gave to its own growth industry of accountants, lawyers, PR consultants, restauranteurs, estate agents, private school owners and art gallery owners all eager to cater for the Russians.
There were repeated accusations that the Conservative government was too soft on allies of Vladimir Putin because of the amount of money they brought to the British economy in general and to the Tory party in particular. It was also no secret that the British government wanted to encourage trade with the emerging Russian economy.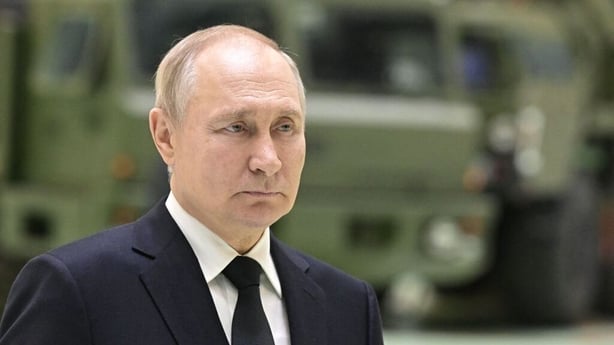 A recent Channel Four Dispatches programme reported that the Conservative Party had received £5 million in donations from Russian business people over the past ten years.
During that time a report from the parliament's Intelligence and Security Committee had warned that Russia was a threat to British national security.
"Russian interference in the UK is becoming the new normal" it stated. It warned that Britain was a target for Russian misinformation. It said there was evidence of Russian social media interference in the Scottish independence referendum and that interference in the Brexit referendum had not been investigated by the security services.
That report was finished in March 2019 but not published until July 2020. The committee's chair, Dominic Grieve, a Conservative Remainer and former Attorney General, claimed then Prime Minister Boris Johnson delayed publication it for nine months.
Mr Johnson has faced his own accusations of being friendly with Russian billionaires. While Mayor of London, he was a regular guest at lavish parties held by Evgeny Lebedev, owner of the Evening Standard, who was made Lord of Hampton and Siberia with a seat in the House of Lords. Mr Lebedev is a British citizen and opposed the invasion of Ukraine, but the intelligence services expressed concern about his peerage because of his father, who had been a KGB officer based in London.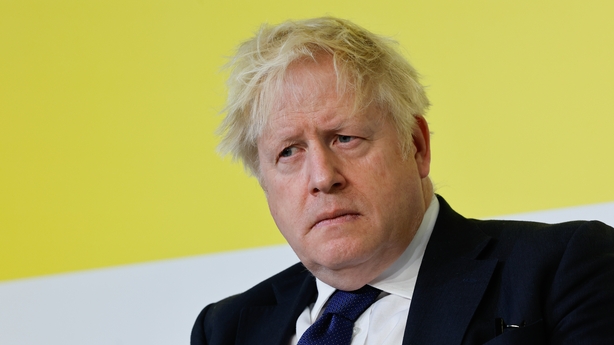 Successive British governments have seemed reluctant to criticise Russia.
Alexander Litvinenko was a naturalised British citizen and defector from Russia when he received a fatal dose of radioactive poison in London in 2006. It seemed obvious that his criticism of President Putin had brought about his death, but then Home Secretary Therese May declined to hold a public inquiry, admitting this was partly for reasons of "international relations". Eventually an inquiry in 2016 found there was a "strong probability" that the assassination had been approved by President Putin.
There had also been little official concern expressed about Russian influence in Britain. That only began to change with Mr Putin's invasion of Crimea in 2014 and the Novichok attacks in Salisbury against a Russian defector and his daughter which resulted in the death of a local woman.
No one can deny that Britain has stood up to Russia since the invasion of Ukraine and Mr Johnson will be forever a hero in Ukraine as well as in Poland and the Baltic States.
However, for many years successive British governments both Labour and Conservative appeared unconcerned about the possible corrosive effects of oligarch money. The war in Ukraine has put this into sharp focus.
Financial laws are also becoming more and more stringent in the Western world. It is another area where Britain will have to decide which direction to go: whether to demand greater financial transparency or to continue catering for foreign wealth with few questions asked.