A plan to build 28 modular homes for Ukrainians in Claremorris, Co Mayo, has been met with mixed reactions.
County councillors convened a special council meeting last week to discuss the construction of the homes.
Independent councillor Richard Finn, who is from Claremorris, says the building of the modular homes should not go ahead on the chosen site.
The site, owned by the State, is on the Ballyhaunis road on the entrance to Claremorris town centre.
It was bought by the Government for its decentralisation plan in 2004, and has been idle for more than a decade.
"In relation to the housing of Ukrainians, in Claremorris town, we have no problem at all with the housing of people. We have no problem with the Ukrainian people. We feel great sympathy for the Ukrainian people, and we will take as many of them here in Claremorris and in Ireland as is required. We have no problem with them," Mr Finn said.
There are 2,175 Ukrainian refugees in Mayo, including 300 in Claremorris.
The prefabricated buildings due to be built on the site are part of the 700 modular homes approved by the Government to accommodate some of the 50,000 Ukrainians who have arrived in Ireland this year.
The Office of Public Works (OPW) says modular homes will be installed on sites across the country on a phased basis during January and February next year.
Cllr Finn opposes the plan for Claremorris on several grounds, such as site location, lack of consultation, and the abundance of other vacant sites in need of refurbishment. Many of his fellow councillors on Mayo County Council agree with him.
"It's in the centre of the town, in one of the most valuable sites, there's planning permission for 80 apartments on the same site; 80 luxury apartments, I might say," he said.
"I wouldn't want to be looking out on modular houses. It's the type of houses that are being mooted here, that we are totally against."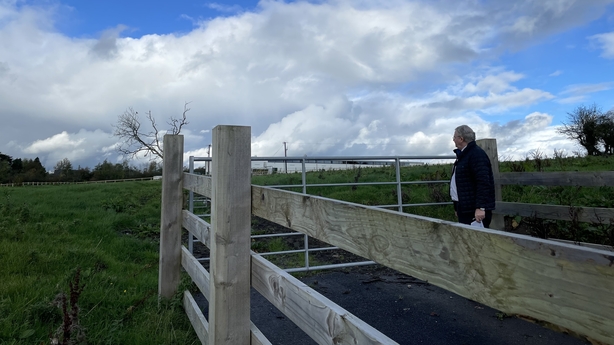 Under EU directive, the provision of modular homes is classified as a "matter of extreme urgency", meaning the OPW which is responsible for the construction of modular homes can accelerate the process, and construction is exempt from the normal planning permission for three years.
According to the OPW, the homes will be compliant with all building controls and regulations.
"We were never consulted. I regard it myself as Putinism, essentially," Mr Finn said.
"We talk about Putin trying to impose his will on the Ukrainian people. I find it no different than what's going on around the country where there's no consultation being made."
Mr Finn said there are vacant properties, some that are council owned that could be refurbished for less than the €3 million required to build the modular homes.
"When you come to a town like Claremorris and many more towns in the west of Ireland, our towns are full of buildings that are empty," he added.
"We're being very open about it. We're saying look at taking another site somewhere else. We have no problem, put in as many [modular homes] as you want, but put it in a site that's suitable.
"This is the central business area here in the town, you don't need modular homes in the central business area."
A homeowner living across the road said she did not agree with the modular homes being built on the site.
"I'm not against the Ukrainians, but I think our country has taken on too many. We don't really know much about these modular homes. There should have been a meeting, we should have been allowed air our opinions."
Tetiana Gann came to Ireland from Ukraine with her four-year-old daughter in August. They live in a hotel in Mayo.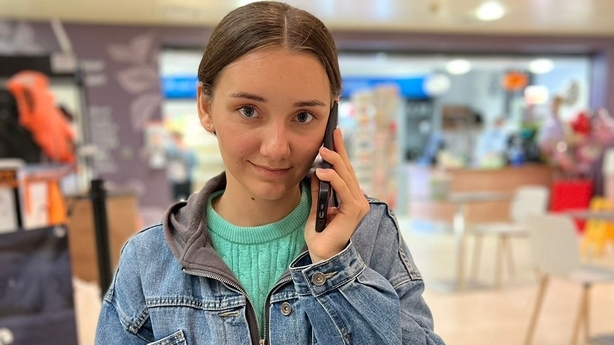 "I think it's a good idea because we haven't got a home. We want to live in peace. We want to save our life and we can't come back to Ukraine because we haven't got a home," Ms Gann said.
She added that they do not know how long they will be in the hotel.
"We want to find a job and we want to find our house here in Ireland. People are very kind here and we would like to stay in Ireland and my daughter is very happy because we found a school for her," she said.
"The people are so kind to us. It's amazing.
"Ukrainian refugees haven't got a home. So, I think it's a great idea to make these modular houses."
---
---
In Cavan last July, locals were informed of the construction of 60 modular homes, about a 10-minute walk from the town.
Residents expressed concerns about the site being prone to flooding, but building work has commenced there recently.
The OPW has revised the plan for the site down to 30 houses, accommodating up to 120 people.
Mr Finn hopes the plans for Claremorris don't get that far.
"If it's taken further, well, people will take action," he said.