Leaders in Europe have called for calm after Vladimir Putin ordered Russia's first military "mobilisation" since World War II.
Mr Putin warned this morning that Moscow would respond with the might of all its vast arsenal if the West continued with what he called its "nuclear blackmail".
The blunt warning from Russia's leader, whose country has more nuclear warheads than even the United States, marks the biggest escalation of the war in Ukraine since Moscow's 24 February invasion.
"If the territorial integrity of our country is threatened, we use all available means to protect our people - this is not a bluff," Mr Putin said in a televised address to the nation.
Mr Putin accused the West of plotting to destroy Russia and gave his explicit support to referenda that will be held in parts of Ukraine controlled by Russian troops.
His latest steps in Russia's war against Ukraine show his panic and the European Union will continue supporting Kyiv, three of the bloc's leaders have said.
"It is all a sign of panic. His rhetoric on nuclear weapons is something we have heard many times before, and it leaves us cold," said Dutch Prime Minister Mark Rutte.
"It is all part of the rhetoric we know. I would advise to remain calm."
We need your consent to load this rte-player contentWe use rte-player to manage extra content that can set cookies on your device and collect data about your activity. Please review their details and accept them to load the content.Manage Preferences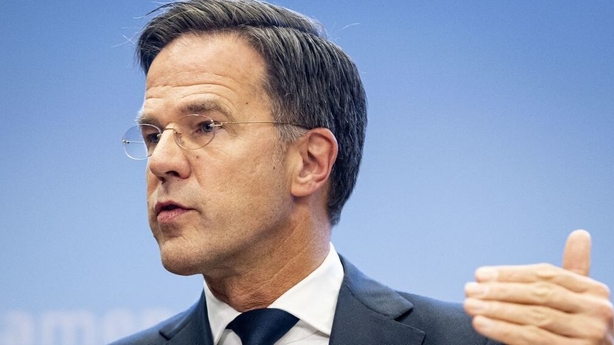 His Belgian peer, Alexander de Croo, also urged a calm response between not provoking Russia, and supporting Ukraine.
"We must not add fuel to the fire," he said.
We must be clear in our position and continue to support Ukraine."
This afternoon, German Chancellor Olaf Scholz called Mr Putin's announcement an "act of desperation".
The EU leaders' chairman, European Council President Charles Michel, said the bloc would not be scared away from supporting Ukraine.
"In this war, there is only one aggressor, Russia, and one aggressed country, Ukraine. EU's support to #Ukraine will remain steadfast," he said.
Taoiseach Micheál Martin said there is no question that Russia deliberately weaponised migration, adding that the bombing of civilian targets was designed to cause a migration crisis.
Mr Martin called this a is a new form of hybrid warfare, which "we must be resilient against".
'Dangerous and reckless' - NATO
Vladimir Putin's mobilisation of thousands of extra troops for the war in Ukraine will escalate the conflict and his threat to use nuclear weapons was "dangerous and reckless rhetoric," NATO's secretary general said.
Jens Stoltenberg said Russia's first mobilisation since World War II was not a surprise but that it would escalate the conflict.
Mr Stoltenberg said Putin's moves demonstrated "that the war is not going according to his plans" and it was clear that the Russian president had made "a big miscalculation."
"We will make sure that there is no misunderstanding in Moscow about exactly how we will react. Of course it depends upon what kind of situation or what kind or weapons they may use.
"The most important thing is to prevent that from happening and that is why we have been so clear in our communications with Russia about the unprecedented consequences," Mr Stoltenberg said, referring to any Russian use of nuclear weapons.
The war, which has triggered the worst confrontation with the West since the 1962 Cuban Missile Crisis, has killed tens of thousands and sent an inflationary wave crashing through the global economy.
Russia's Defence Minister Sergei Shoigu said that 5,937 Russian soldiers have died in Ukraine since the February military intervention, in a rare admission of military losses from Moscow.
Mr Shoigu said that Russia is now "fighting not so much Ukraine as the collective West".
He said that 300,000 reserves will be called up, adding that they will receive military training before being deployed.
'A massive tragedy'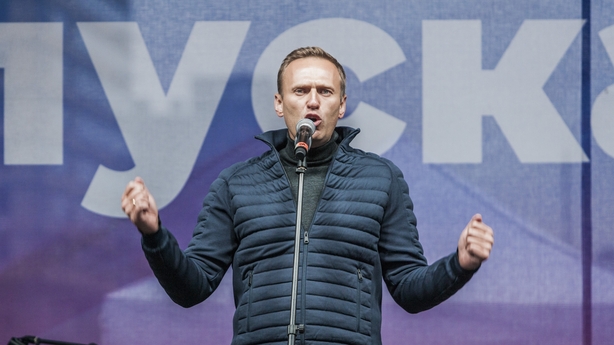 Jailed Kremlin critic Alexei Navalny said the partial mobilisation will lead to a "massive tragedy," in a video statement during one of his court cases.
"This will result in a massive tragedy, in a massive amount of deaths... in order to keep his personal power, Putin went into a neighbouring country, killed people there and is now sending a huge quantity of Russian citizens into this war," Mr Navalny said, appearing in court via video-link.
Ukrainian presidential adviser Mykhailo Podolyak said that the announcement was a predictable step that will prove extremely unpopular and that it underscores that the war is not going according to Moscow's plan.
---
Live: Putin's announcement described as 'worrying escalation'
---
His comments come after world leaders condemned Russia's plans to hold their own referenda in four occupied areas of Ukraine in the coming days.
'Sham' referenda
In the apparently coordinated move, pro-Russian figures announced votes for 23-27 September in Luhansk, Donetsk, Kherson and Zaporizhzhia provinces, representing around 15% of Ukrainian territory, or an area about the size of Hungary.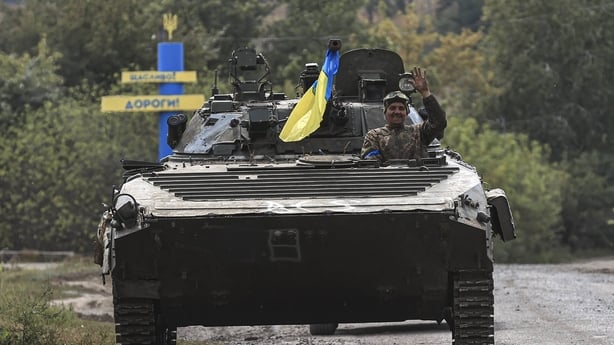 "The Russians can do whatever they want. It will not change anything," Ukraine's Foreign Minister Dmytro Kuleba said yesterday evening in response to questions at the United Nations, where leaders were arriving for a General Assembly meeting likely to be dominated by the war in Ukraine.
In a tweet, he added: "Ukraine has every right to liberate its territories and will keep liberating them whatever Russia has to say."
If the referendum plan "wasn't so tragic it would be funny," French President Emmanuel Macron told reporters ahead of the UN assembly in New York.
---
Read more: Putin's declaration: Escalation or desperation?
---
Mr Putin on 24 February ordered what he calls a "special military operation" in Ukraine. The war has killed thousands, destroyed cities and sent millions fleeing their homes in the former Soviet republic.
Mr Scholz said Mr Putin will only give up his "imperial ambitions" that risk destroying Ukraine and Russia if he recognises he cannot win the war, adding that the votes are a "sham".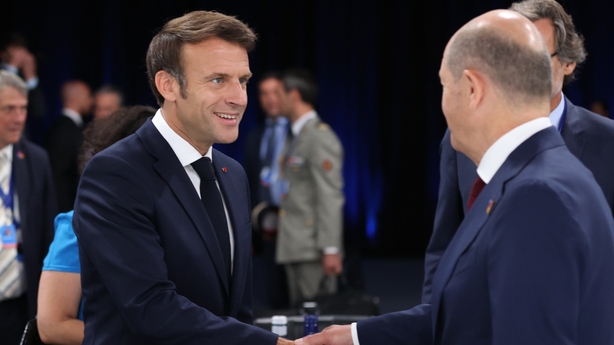 "This is why we will not accept any peace dictated by Russia and this is why Ukraine must be able to fend off Russia's attack," Mr Scholz said in his first address to the General Assembly.
---
---
Japanese Prime Minister Fumio Kishida told the assembly the UN's credibility was in danger because of the invasion by Russia, a permament member of the Security Council, and reforms of the UNSC were needed.
"Russia's invasion of Ukraine is a conduct that tramples the philosophy and principles of the UN charter ... It should never be tolerated," Mr Kishida said.