As the Ukrainian army continues to reclaim more territory from occupying Russian forces, some refugees who fled to Ireland earlier in the war have now decided to return home.
Among them are Gloria Podaychuk and Anastasiia Zymovska.
Gloria, who has been living in Rathmines, Dublin for the past six months, decided to return to her home country to finish her degree.
"I also want to help with humanitarian aid in Ukraine, so these are the two main reasons why I decided to go back."
As the 18-year-old packs her suitcase, she is full of mixed emotions.
"I will cry a little bit, of course, because my little sister and my mom will stay here.
"But I'll also be happy to see my country, to see my people."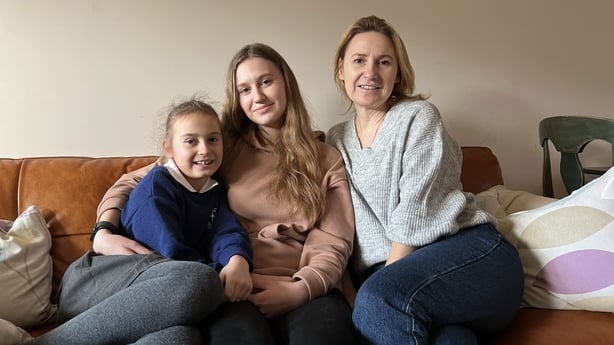 She added: "Inside my soul is still kind of like trembling because there is still a war going on in my country and it's not like you're completely safe."
Gloria said every time she speaks with her father in Ukraine, he is upset that she is going back but she said she feels the "need" to be back in her country.
"I'll have to find work of course and studying and everything. It's mentally really hard ... you have to do all normal things but there is also war going on. But I trust God."
Anastasiia Zymovska has also booked her tickets home, having arrived in Ireland from Kharkiv in March.
"I feel very good because it's my country," she said.
---
Read more
Emotional first meeting in Dublin for women whose worlds collided during war in Ukraine
---
She loves Ireland but really wants to go back to Ukraine: "I really miss my country, my loved ones, my parents, my boyfriend, my friends - they stayed in Ukraine. Now I feel I need my country."
As a professional psychologist, she also knows her services will be needed at home.
"I want to help Ukrainian people because now in Ukraine people have post-traumatic stress and many, many problems with mental health."
"Our army has had big wins in the region. I hope when Kharkiv is safe, I will go back to Kharkiv."
While Anastasiia fled her home at the start of the war, she now believes Ukraine is a safer place to live.
She and her family were in Russian-occupied areas of Ukraine during the first two weeks of the war.
Anastasiia explained that her family now live in a safe place. "I visited, and I was very, very happy because I met my mother, my father and my granny," she said.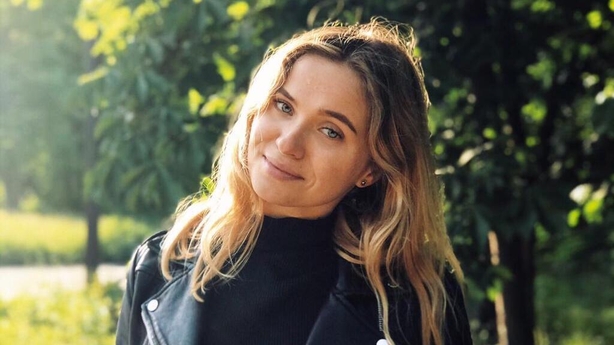 While she plans to live in the western part of Ukraine first, she hopes to return home to the Kharkiv region again. "Our army has had big wins in the region. I hope when Kharkiv is safe, I will go back to Kharkiv."
She added that many other refugees in Ireland want to go home to Ukraine but it is a "very, very difficult decision because people remember the start of the war and it was very scary.
"I know all Ukrainian people want to go back to Ukraine but it is a hard decision and you will have many, many risks."
Both young women are grateful for the time they have spent in this country and both hope to return at some point.
"I have to leave my mom behind here. I've never really been without her so it is going to be kind of hard. She is so supportive," said Gloria.
"I have a lot of friends here already so for sure I'll come back [to Ireland]. I think I will visit this country at least once a year because it has become like my second home."
Anastasiia said she is very grateful to Ireland, to Irish people and the Irish family who took her in. "I feel like a member of their family.
"I will always remember the kindness of Irish people."